American Horror Story: Asylum "Nor'easter" Review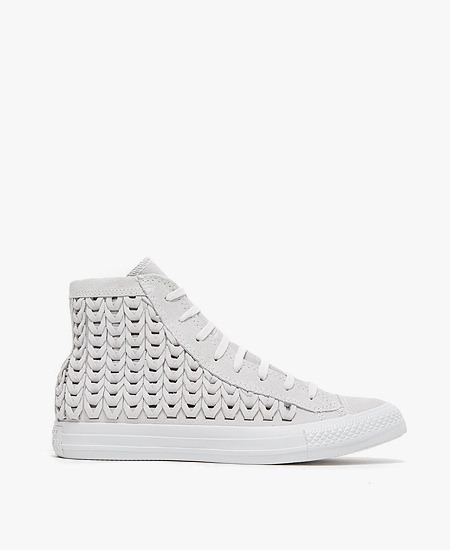 Alex McCormick '16 / Emertainment Monthly Staff

The third episode of American Horror Story: Asylum, entitled, "Nor'easter," continues the unfortunate trend of lackluster episodes. "Nor'easter" was not bad, but it was not great. The topical episode was better than last week's "Tricks and Treats," but the show is still not living up to fans' expectations. Asylum is by no means a bad show, but it is just under performing its (admittedly insane) expectations after the critically acclaimed first season. To be fair, however, comparing the first and second seasons of American Horror Story is like comparing House to Scrubs; they are just different series.
The episode continues the trend of beginning in 2012 with Leo (Adam Levine) and Teresa (Jenna Dewan Tatum) trying to escape Bloody Face. At this point, it seems as if these flashforwards are superfluous and confusing, but the same could have been said about the flashbacks of Constance's family in the first season. Knowing series co-creator Ryan Murphy's sick and twisted mind and interesting writing abilities, however, I do believe that Leo and Teresa will play more of a role than we, as the viewers, assume they will, though, this role will most likely be nothing we could possibly even conceive of.
"Nor'easter" sees three very important revelations to the Briarcliff arc. The first is more exposition of Sister Jude's (Jessica Lange) colorful past. The second is Kit's (Evan Peters) exoneration in Lana's (Sarah Paulson) eyes, following their second failed attempt at escape with Grace (Lizzie Brocheré) and Shelley (Chloë Sevigny). The third is the confirmation and further explanation of Sister Mary Eunice's (Lily Rabe) possession by the devil.
Overall, "Nor'easter" was definitely a step-up, in terms of acting and directing, from last week's episode. This week's MVP goes to Lily Rabe. Rabe did a really impressive job with her possession storyline and I very much look forward to where she takes it. Honorable mention goes to Zachary Quinto. Given my criticism of Quinto's acting last week, I do have to say, this week was definitely an improvement, even though it did seem like he was phoning it in at times.