Peter Parker Returns to Marvel Comics after "Superior Spider-Man"
Ryan Smythe '15 / Emertainment Monthly Staff Writer
Peter Parker is coming back!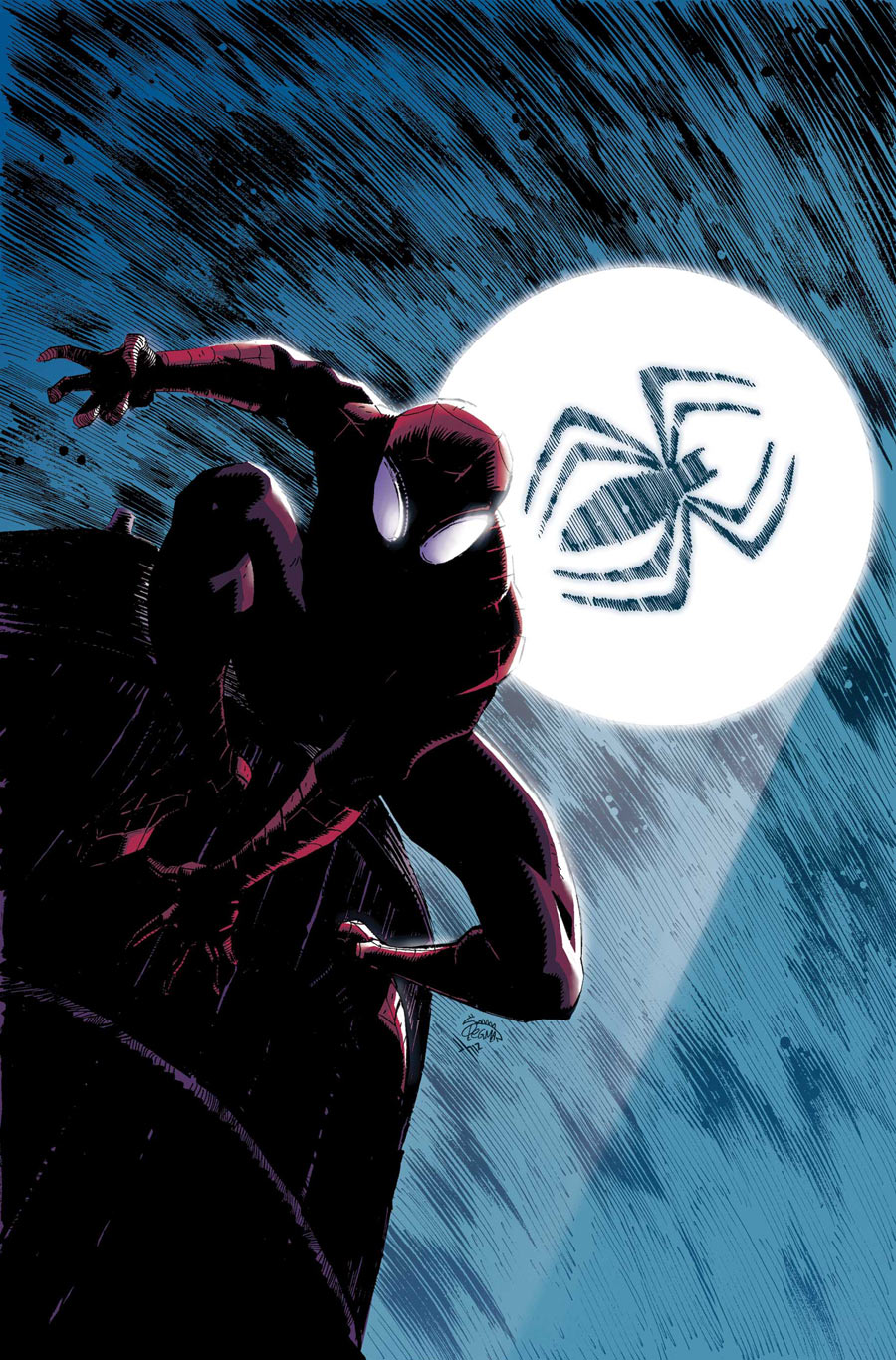 After a year of "The Superior Spider-Man", Parker will be resurrected by the creative team that killed him, Dan Slott and Humberto Ramos.
When Parker was killed in the conclusion of the "Dying Wish" story arc after Doctor Otto Octavius switched bodies with him, fans went into an uproar. Some went so far as to send death threats to Slott, while others tried to give reason to the tragedy.
But no matter the fans' opinions on the death of the wall-crawler, everyone was talking about him. Whether the topic was the death itself, Spidey/Doc Ock's public execution of a criminal, or his descent into violence and madness, Spider-Man was a hot topic. Some called it a marketing ploy, but it definitely succeeded in putting the most popular Marvel character that won't be in the cinematic universe into the spotlight.
But Parker's deadliest story arc since "The Other" is coming to a close, with the re-launch of "The Amazing Spider-Man" this April.
The "Superior" arc has focused on Octavius' semi-rebirth. Close to death before switching bodies, he became obsessed after the switch with becoming a better man than Otto Octavius while also being a better hero than Peter Parker. Utilizing his incredible intellect, Octo-Spidey designed and launched many devices meant to aid in his crime-fighting, as well as 'upgrades' to his suit, including a set of extra legs that very closely resembles Tony Stark's additions from the Civil War story arc.

While Spidey's abilities to protect the city have increased dramatically since Octavius took over the role, his enemies have also increased their own arsenals to combat the increased threat posed to them. That, as well as Spider-Man's new taste for blood, has created a body count for the webhead, something completely unheard of before "Superior". This violent story arc has entranced fans, some of whom are calling it the best arc in years.
The entire run, Slott has kept the secrets and twists very close to the chest, something that has not been easy for him. "To do that for a solid year of my life, that's the hardest thing I've had to do — to look small children in the eye at a convention and lie to them," Slott told the NY Daily News. "One of them with an honest-to-God Little League uniform and a quivering lip. Inside, part of me was dying."
Interestingly, the only person Slott has caved to telling secrets of the arc to is onscreen Peter Parker, Andrew Garfield.
Not only that, "Amazing" is set to launch just before the release of The Amazing Spider-Man 2. "(Parker's coming back) just in time, fancy that, for a major Spider-Man motion picture," said Slott. "It seems uncanny. It was very nice for Sony to schedule the movie around the story."
Be sure to check your local comic book stores in April for the release of "The Amazing Spider-Man" #1, as well as for the conclusion of "The Superior Spider-Man".