What Video Games To Look Out For In 2014
Ben Sherry '17 / Emertainment Monthly Staff Writer
It's a new year and with it comes our first full year in the eighth generation of video game consoles. The PS4, Xbox One and Wii U have a lot to prove while the PS3 and Xbox 360 sing their swan songs. Let's look to the future to see what some of the biggest games of 2014 may be.
Sucker Punch's long awaited next installment in the acclaimed
InFamous
series stars a new protagonist from series mainstay, Cole McGrath. In
Second Son
, Delsin Rowe (
Troy Baker
) takes the spotlight with a new power: smoke. Instead of taking place in a fictionalized city (such as
InFamous
' Empire City or 2's New Marais)
Second Son
takes place in the real city of Seattle in a near future setting. In addition to smoke, Delsin also has powers over neon which he can use to boost his agility. With beautiful new technology, a new setting and a brand new protagonist,
Second Son
looks to be a fresh start in the
InFamous
universe.
PS4Release Date: March 21st
Prepare to die again, and again, and again. The instant-classic game franchise returns with an entirely new world twice the size of the original's. While the game has been rumored to be more "accessible" to a larger audience, fans can rest assured that the game will retain its legendary level of difficulty.
PS3 and Xbox 360 Release Date: March 14th
Bungie is back with their first new IP since
Halo
. Taking a few cues from the 
Borderlands
franchise,
Destiny
is the first in what is purportedly a long plan with many sequels in the pipeline. The game is under some scrutiny because of its reliance on being connected to the internet. This game is massive with a giant open world with not just one region or one planet but an entire galaxy to explore. Will Bungie be able to recreate the success of
Halo
? We'll just have to wait and see.
PS3, PS4, Xbox 360, and Xbox One Release Date: September 9th
From Ex-Heads of Infinity Ward comes an entirely new team with their first game. 
Titanfall
is a multiplayer only game that consists of 6v6 player battles. Players have a double jump because of a jetpack, but that's not the most enticing thing about this game. Once in a while in a match, a player will be allowed to call down their Titan, a giant mech that can lay waste to tiny people around it, or even take on another Titan. Infinity Ward is looking to create a fluid first person shooter with massive destruction, only available on Xbox One and Xbox 360.
Release Date: March 11
Don't be thrown off by the weirdness of the title. (It used to read
Bravely Default: Flying Fairy
) The real title to this game is
Final Fantasy: Back to Basics
. This is an old school, four warriors of light game; the kind that Square was known for back in the day. This game has reviewed extremely well in Japan with many claiming this to be the
Final Fantasy
they've been waiting for. This game also has a special demo on the e-shop that exists completely outside the core game.
3DS Release Date: February 7th
Child of Light
is a beautiful side scrolling game with RPG elements. The game is said to be visually inspired from Hayo Miyazaki's Studio Ghibi and that comes through watching the video. The game is incredibly smooth and a wonder to look at. Maybe even more of a wonder is the fact that the development team behind this game is the same team that made the critically acclaimed first person shooter
Far Cry 3
. This is a new passion project for them, and we can't wait to see if it lives up to the hype.
PS3, PS4, Xbox 360, Xbox One, PC, Wii U Release Date: TBD
From Ready at Dawn (The studio that brought us the
God of War
PSP games) comes a steampunk shooter that looks to be unlike most other shooters out there. Set in Victorian London, this game follows a secret order consisting of decedents of the knights of the round table. This game promises to have a new kind of atmosphere while also providing big action.
PS4 Release Date: TBD
Nintendo's best-selling series is back in HD for the first time. In addition to eye popping visuals, this game also re-introduces motorcycles which took
Mario Kart 7
off as well as an entirely new concept: hovercarts. That's right, occasionally the course will turn on its side or turn upside down, at which point the cars will begin to hover. Needless to say, this is awesome and we can't wait for
Mario Kart 8
to drift its way into our hearts.
WiiU Release Date: Spring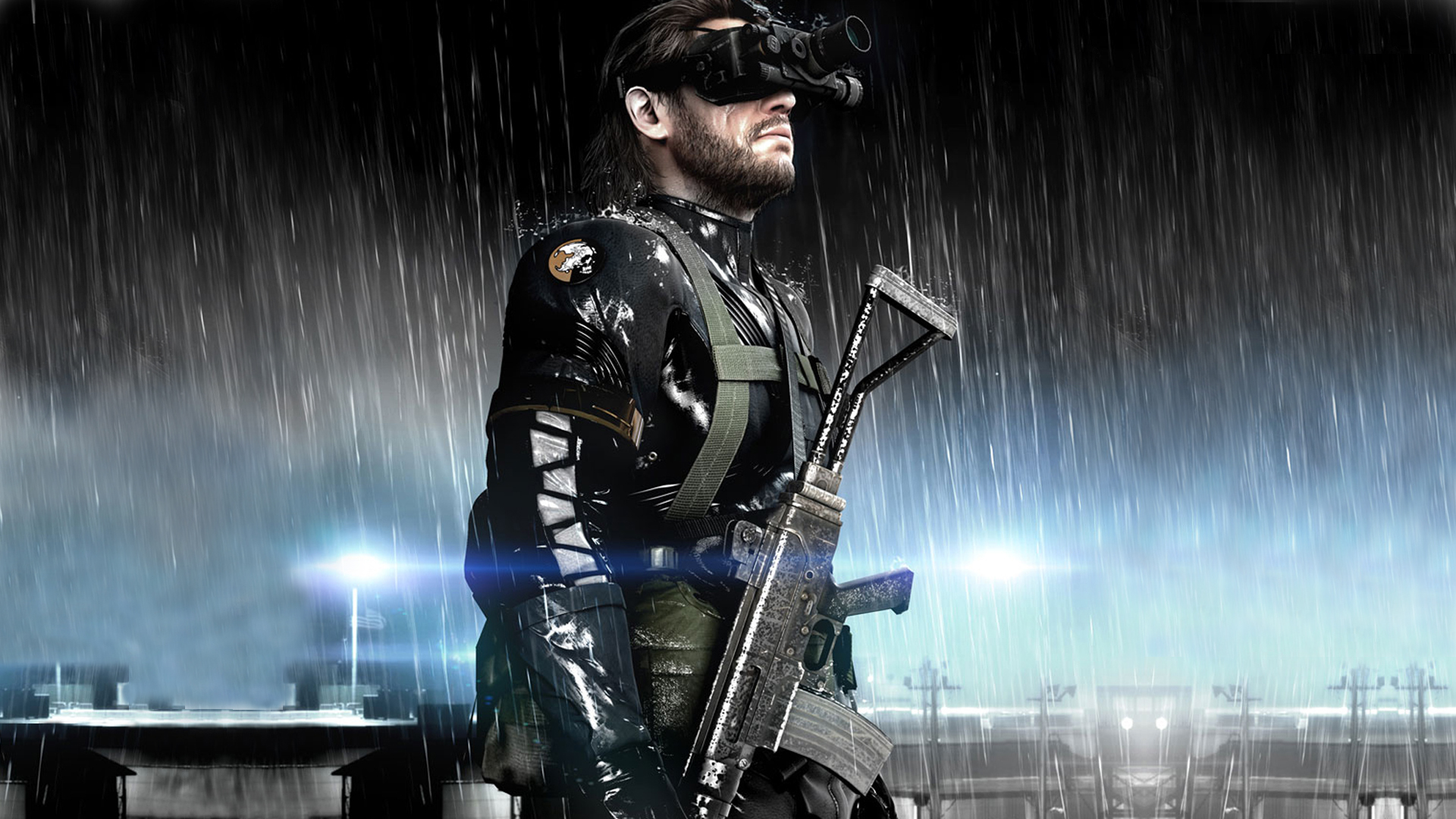 Metal Gear Solid V: Ground Zeroes
is not actually a full game, it's being billed as a prologue to the real
Metal Gear Solid V: The Phantom Pain
. In
Ground Zeroes
, Big Boss is tasked with infiltrating a military base, what he finds leads to Phantom Pain. The game is said to be the first game in the series to feature an open world. It will retail for $20 on PS3 on Xbox 360 and $30 on PS4 and Xbox One.
Release Date: March 18th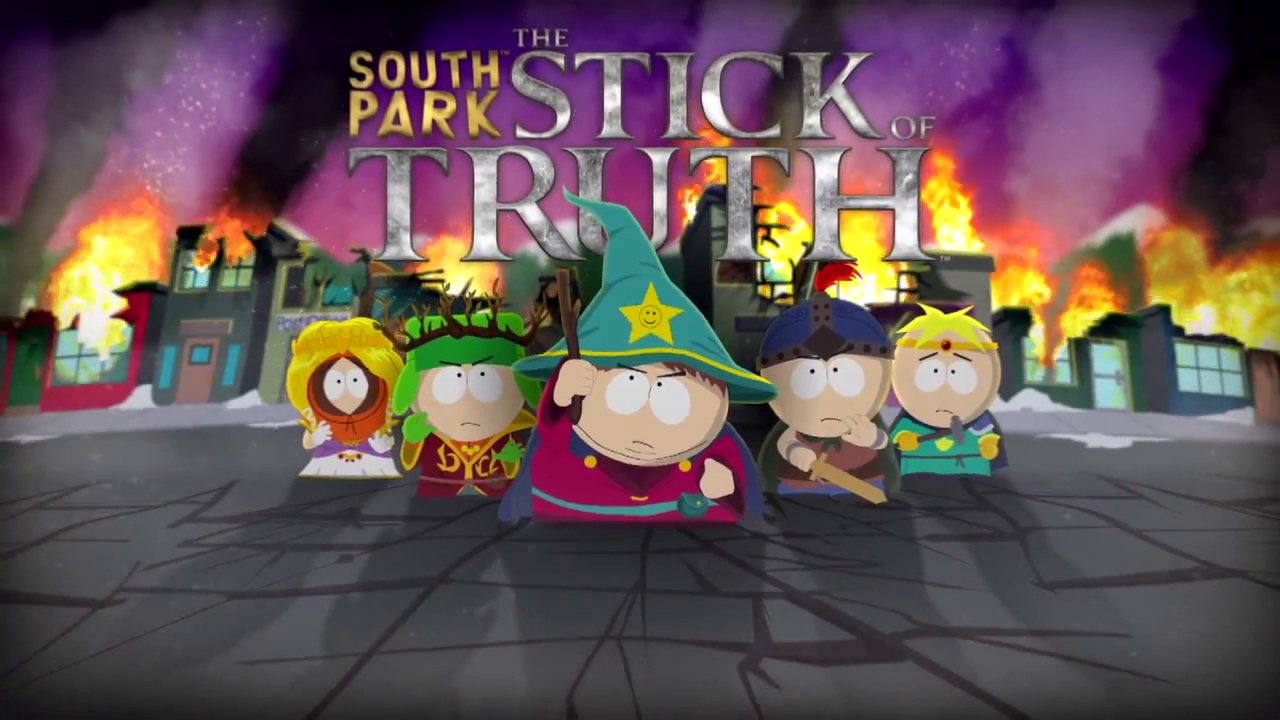 The
South Park
game that was guerrilla advertised across 3 episodes on the latest season of
South Park
,
The Stick of Truth
is incredibly ambitious, looking almost exactly like an episode of the show. The game follows a turn based RPG formula with full voice acting from the cast and a script written by Tre Parker and Matt Stome. This game has been delayed quite a few times but looks like it's shaping to come out on its final release date. If the game can create the same combination of funny, shocking, and touching that the show does so well, it could be a runaway success.
Set in a near future version of Chicago,
Watch Dogs
is Ubisoft's new baby that they've been working on for years, it was actually the first ever next gen game shown to the public; we just didn't know it at the time. Many have compared this game to a modern day
Assassin's Creed
, which may not be an entirely fair comparison. In
Watch Dogs
you gain access to the ability to hack almost any technological object in the city, which can lead to some pretty creative uses. The game was delayed to March from the launch window of the PS4 and Xbox One, but hopefully that time has been used to polish up the game so that gamers can swiftly and easily bring chaos to the city of Chicago.
PS3, Xbox 360 Xbox One, PS4, PC, and WiiU Release Date: TBA
Super Smash Bros
returns for another round after 2008's
Brawl
. Masahiro Sakurai is taking the reins with a new team from Namco-Bandai. The 3DS and Wii U versions of the game are being developed concurrently, with both sharing the same amount ofcharacters but different stages: the 3DS version honoring handheld games and the Wii U honoring console games. New Characters have been announced on a regular basis with fighters like Rosalina and Luma from
Super Mario Galaxy
or even more excitingly, Mega Man and the Wii Fit Trainer (Yes, you read that right!)
3DS and WiiU Release Date: TBD
What 2014 game are you most excited about? Tell us in the comments!