E3 2016 Roundup: Microsoft Edition!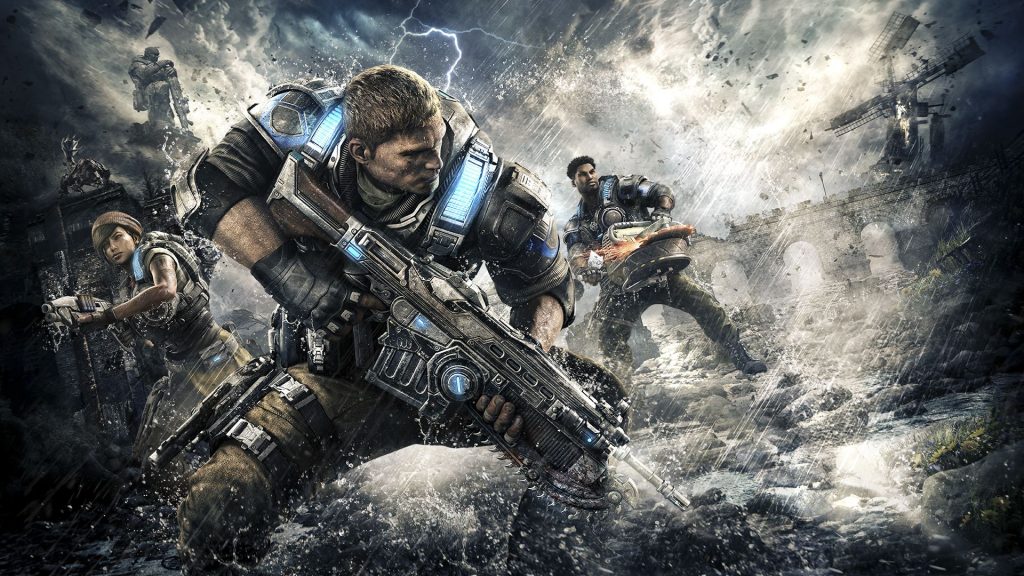 Nicole Smith '18 / Emertainment Monthly Assistant Video Games Editor
Continuing into June 13th with our E3 coverage, let's check out some of what Microsoft had in store!
This year, Microsoft's press conference was jam packed full of development updates, new announcements, games, hardware, and play opportunities for gamers on both Xbox and Windows. To start off, Microsoft announced Xbox Play Anywhere, a new feature for their exclusive games which allows any game purchased by a player to be played on both Xbox and Windows seamlessly. This supported crossplay was demonstrated on a number of games, the first of which being Gears of Wars 4, with voice actress Laura Bailey at the helm.
Xbox Live will also be seeing some updates in the near future, including background music, language region independence, and the support of Windows's Cortana. Xbox Live will also be introducing Clubs, where players communities can gather, Looking for Group, for tracking down specific online multiplayer opportunities, and Arena, Xbox Live's brand new tournament platform.
A number of new announcements were made, including Forza Horizon 3, the next installment of the Forza franchise set in Australia and offering the most social co-op yet, available September 27th. A DLC titled Underground was announced for Tom Clancy's The Division, releasing on June 28th, and a full game dedicated to the popular Gwent card game from The Witcher 3: Wild Hunt, available this September as well. Other announcements included Tekken 7, Dead Rising 4, State of Decay 2, and Halo Wars 2, the last of which will be available February 21st.
There were also a few notable updates to games already announced by Microsoft. The popular fighting game Killer Instinct will be receiving a brand new character in General Raam from Gears of War, and Recore, first announced at last year's E3, showcased some gameplay as well as a quirky cast of characters, including the main character Joule and several of her robot companions, with names like Mack, Seth, and Duncan.
Final Fantasy XV saw a gameplay demo on the Microsoft stage, and Battlefield 1, EA DICE's highly anticipated World War I installment to the Battlefield franchise, will see a release date on October 21st, or on October 13th for Xbox One players with EA Acccess. Scalebound, with a release date set for 2017, was given a gameplay demo from developer veteran Hideki Kamiya.
Gameplay demos appeared for both We Happy Few and Sea of Thieves. ID@Xbox showcased a lineup of game from its independent developers, including but not limited to Cuphead, Slime Rancher, and Stardew Valley, and Inside, from Limbo developer Playdead, will see a release on June 29th.
Finally, Microsoft announced a number of hardware and accessory developments. Xbox Design Lab will allow players to create custom Xbox controllers with unique colors and names. The Xbox One S is a 40% smaller console with a new wireless controller and up to 2TB of hard drive space, launching this August for $299. The end of the conference was marked by the announcement of Project Scorpio, the next step in the Xbox One family lineup, boasting itself as "the most powerful console ever." Project Scorpio will be seen commercially next year.
Check back for more E3 coverage as the week continues!