E3 2017 Roundup: Microsoft Edition!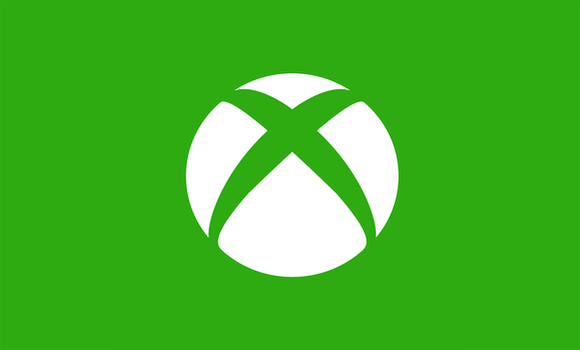 Nicole Smith '18 / Emertainment Monthly Executive Video Games Editor
E3's first official developer conference came from Microsoft, where they showcased a truly comprehensive library of games and some impressive new hardware. Let's see what the Xbox family of consoles had in store for us this year!
First and foremost, Microsoft's elusive Project Scorpio finally saw some definitive hardware and retail coverage. Project Scorpio, which has been revealed as the Xbox One X, was boasted to be the world's most powerful console, running in true 4K with an emphasis on power, compatibility, and craftsmanship. The Xbox One X will feature full backwards compatibility to all Xbox One, Xbox 360, and original Xbox games, and is the smallest Xbox to date. The Xbox One X will be available at a retail price of $499 on November 7th.
The Microsoft conference also showcased forty-two different games, twenty-two of which were console exclusive. These titles included new IPs and previously announced titles alike, such as Metro: Exodus, Deep Rock Galactic, The Darwin Project, Black Desert, The Last Night, The Artful Escape of Francis Vendetti, Code Vein, Super Lucky's Tale, Tacoma, and Ashen, just to name a few.
The conference also opened up with a trailer for Forza Motosport 7, a new racing title from Xbox's Forza series featuring over seven hundred cars and due for release on October 3rd. As part of the Forza's promotional segment, the developer team partnered with Porsche to unveil a brand new 2018 Porsche 911 GT2 RS on the Forza stage.
We also saw some news about the heavily speculated new installment to the Assassin's Creed series. Assassin's Creed Origins follows our new protagonist as he fights to form the Assassin Brotherhood in ancient Egypt. A short gameplay trailer was showcased, including a new take on Assassin's Creed's staple Eagle Eye mechanic, which is now implemented by literally controlling an eagle. Assassin's Creed Origins will see release on October 27th.
Sea of Thieves made a sizable showing with a trailer that showcased gameplay on the pirate ship, during underwater exploration, and with an on-land treasure hunt. Cuphead, Xbox's indie darling featuring '30s cartoon-inspired graphics, got a release date of September 29th, while a colorful trailer for Crackdown 3 featured a very excited Terry Crews. Ori and the Blind Forest, the Microsoft-exclusive indie hit that saw critical acclaim in 2015, will be receiving a sequel in Ori and the Will of the Wisps.
Xbox showcased gameplay from State of Decay 2 with a release window of Spring 2018, as well as PlayerUnknown's Battlegrounds, a multiplayer battle arena popular with streamers coming exclusively to Microsoft platforms later this year. Minecraft will see cross-platform compatibility in the fall, while early 2018 will bring us Dragon Ball Fighter Z, a fighting game based, obviously, on the anime of the same name.
2015's Middle-earth: Shadow of Mordor is also getting a sequel with Middle-earth: Shadow of War, which will release on October 10th. The game boasts a new system of recruiting defeated enemies and taking on the fortresses of your nemeses, while Life Is Strange: Before the Storm, a three-part prequel to 2015's Life Is Strange, will release its first episode on August 31st.
Finally, after the IP's announcement at the EA Play event, BioWare's Anthem saw a multiplayer gameplay trailer as well. The trailer showcased what the game calls Javelins, or customizable exosuits used for traversal and combat in the game, as well as unpredictable environment events called Shaper Storms. Anthem has given itself the generous release window of 2018.
Microsoft is sure to have plenty more in store for E3 this year, as do the remaining developer conferences. Stay tuned to Emertainment for all your E3 news!