Why Project Runway Deserved an Emmy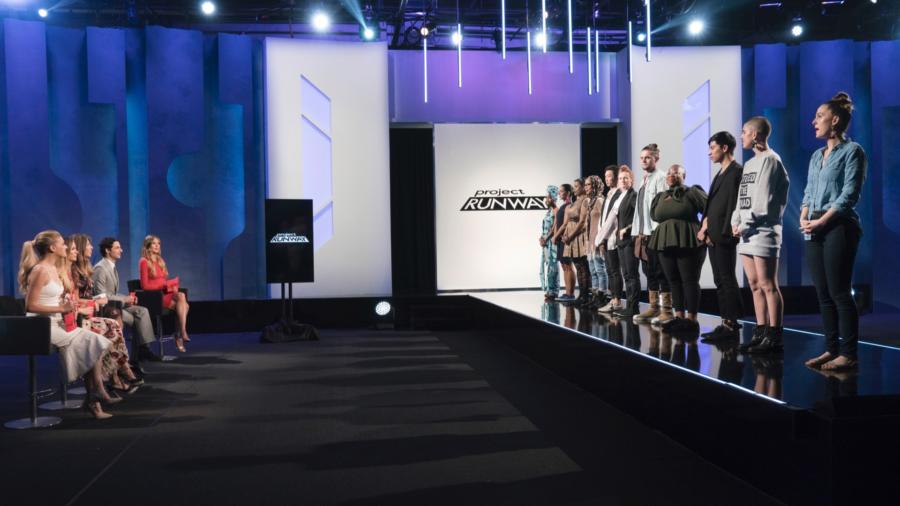 Sabrina Petrafesa '18 / Emertainment Monthly President
It's been over a week and I'm still not over it. Project Runway has been gracing our screens for 16 years now. It never fails on giving us an hour of entertainment as designers run around trying to put together an outfit in an amount of time that should be impossible. Project Runway deserves and Emmy and I am more than disappointed that Project Runway hasn't gotten the recognition it deserves. Here are just some of the reasons Project Runway deserves and Emmy:
5. The Drama
While all reality shows have drama, the drama in Project Runway actually presents itself through the group and unconventional challenges. The conflicts between the competitors all come from the fact that these designers have such incredibly distinct styles it's near impossible for people to work together. One year a contestant (Anya) lost her money in Mood! She had to work off the scraps her fellow competitors would allow and whatever left over money they would give her. Yet she still one that challenge! If that's not drama, I really don't know what is.
4. The outfits!
Every once in a while there are some truly amazing outfits that just stick with you forever. Like this beautiful dress that changes when it gets wet. There have been so many stunning looks and the unconventional challenges bring some of the most amazing looks. Also pretty much anything Ashley Nell Tipton designed from season 14 was amazing.
3. The outlet
I don't know about you, but my mentality in life and in personal fashion is basically do whatever you want, I wont judge. For the one hour a week, this is no longer my mentality. I will judge these designers so hard for what they've put on their model like no other. It allows you to be incredibly mean with no consequence. It's probably the best space to be judgmental so in your personal life you can be accepting.
2. Diversity
While season 16 of Project Runway was not the season up for an Emmy, it's still important to not that Project Runway has become an increasingly diverse show year after year. Culminating in the season where the models vary is sizes from 2 to 22. While the models and designers have always had some diversity, this year takes it to a whole new level.
1. Tim Gunn!
Listen, I know, Tim Gunn is probably not as important as the fact that Project Runway has gotten increasingly diverse over the course of its 16-year run. However, Tim Gunn is one of the driving factors behind that diversity. Tim Gunn will not take it if you decide you can't design for a model who isn't stick skinny and if you call a woman who is completely normal sized plus-size. Tim Gunn also just cares so much for each contestant. His heart is just pure.
Basically, Project Runway deserves an Emmy and while The Voice is an okay show, it's just not as good as Project Runway.