'Once Upon a Time': Season 7 Welcomes New Magic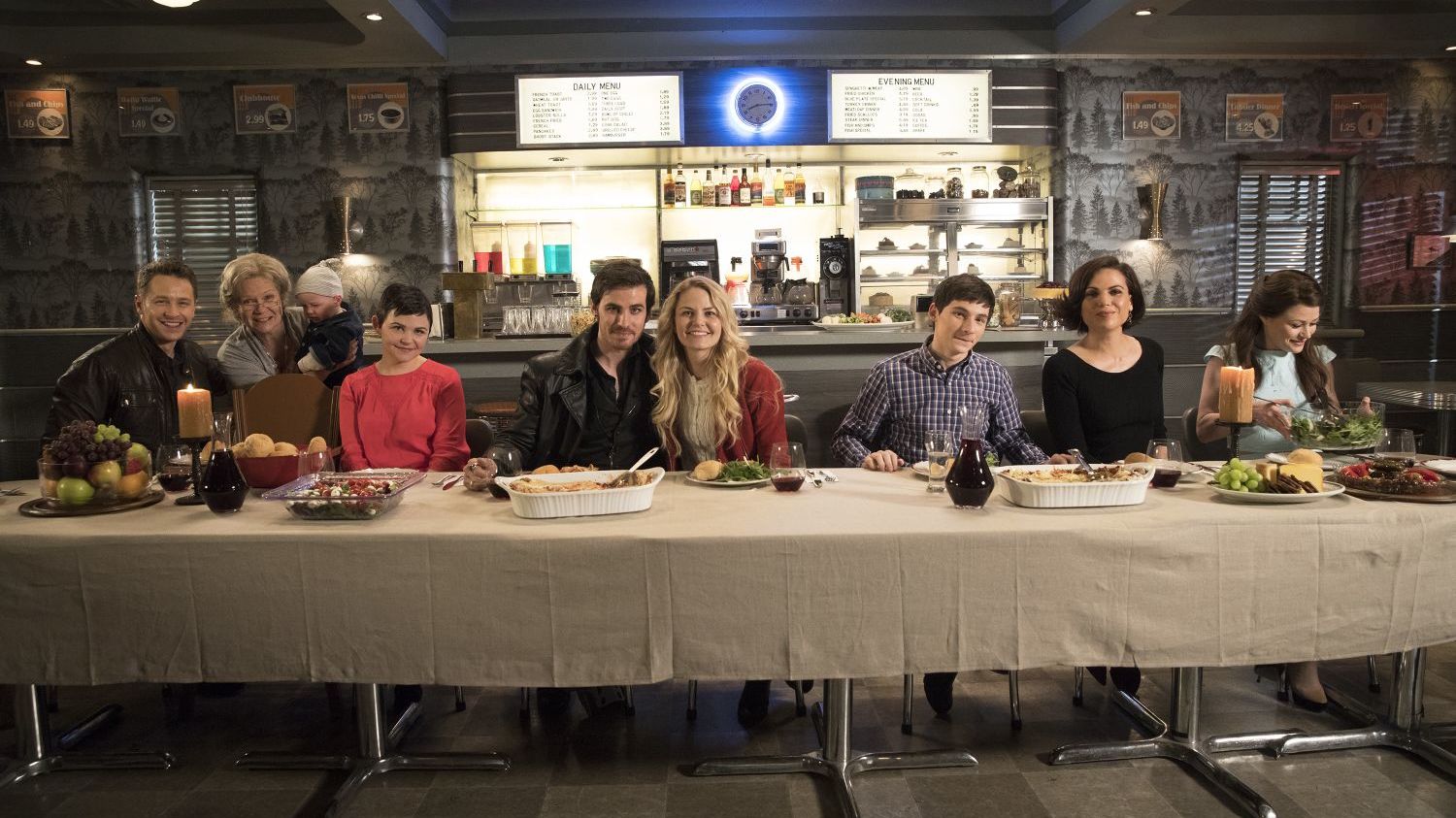 Linda Fitzpatrick '20 / Emertainment Monthly Staff Writer
Warning: the following contains spoilers for the seventh season premiere of Once Upon a Time. 
Season 6 of Once Upon a Time ended with sadness and controversy for many die-hard fans with the announcement of Jennifer Morrison's departure from the series as Emma Swan. It was quickly announced that the majority of the cast would leave the show for season 7, allowing creators Adam Horowitz and Edward Kitsis to reimagine what the series could be. This coming Friday, October 6th at 8pm, Once Upon a Time's next chapter will begin, and though viewers will find it different, they are sure to be pleased. 

The start of season 7 picks up just where season 6 ended. Young Henry (Jared Gilmore) has gone off to find out where he belongs in the world, and with that, meets a young girl named Lucy (Alison Fernandez) who claims to be his child. Sound familiar?  With Emma gone, Henry (Andrew J. West) takes the lead of the series, shadowing his mother with similar storylines. And while some of this repetition gets a little dry, the creators capture viewers' attention by the new characters, setting, and curse.
Gone are the days of Storybrooke, Maine, and instead the cast resides in an edgier Seattle, Washington neighborhood called Hyperion Heights. Characters are cursed with new backstories, which create an interesting dynamic for viewers to understand returning cast members in a new light as well as get to know the new ones.

Former Mayor of Storybrooke, Regina (Lana Parrilla) has been replaced by Roni (also played by Parrilla), owner of a local bar. Though now the powerhouse of the storyline, as was typical in past seasons, Roni is certainly a force to be reckoned with, as well as a welcome companion to Henry.
Also in town is a young, mysterious Alice (Rose Reynolds), of Alice in Wonderland, who has a partnership with the former Rumplestiltskin (Robert Carlyle). Carlyle's menacing character appears to be very similar to the Rumple we know, and it will be interesting to discover if he is aware of the curse or not this time. Horowitz revealed to Entertainment Weekly, "he's involved in many of the goings on in this neighborhood in Seattle. It's another layer and color for [Carlyle] to play."
Hook's (Colin O'Donoghue) new persona is harder to distinguish by personality. As a uniform cop, O'Donoghue describes in the Entertainment Weekly article how "he's different from any of the other 10 Hooks that I've played. I describe that there's a sense of loss there in the guy and he just doesn't know what it is that's missing." Perhaps his true love, Emma Swan?
Viewers can expect this journey of discovery to be more complicated than first expected, as plots usually are on this enchanting series. There are limitless possibilities to what creators Horowitz and Kitsis have in store to explain Emma's absence now that Morrison is off the show. This reveal is slated for the second episode of the season, in which Morrison will appear. Horowitz and Kitsis have suggested they don't intend to ignore the "Happy Beginnings" celebrated during the finale of season 6.

Perhaps the most intriguing thing about season 7 is the reimagining of beloved fairytale characters, especially Cinderella (Dania Ramirez). Horowitz and Kitsis are known for remodeling characters to fit in the twenty-first century, as they did with Snow White (Ginnifer Goodwin). But now, it's Cinderella's chance to experience life beyond what her famous story says. The season premiere delights viewers with a fierce and fresh identity for Cinderella, both in the New Realm of the Enchanted Forest and in Hyperion Heights.
Whether or not you have watched the previous six seasons of Once Upon a Time, you are bound to find something you enjoy in this season premiere. Whether it's the nostalgic feel of a series honoring its start or the freshness of a new town and cast of characters to stir up drama, "Hyperion Heights" will draw you in with his sophisticated charm.