Review: Men Without Women by Haruki Murakami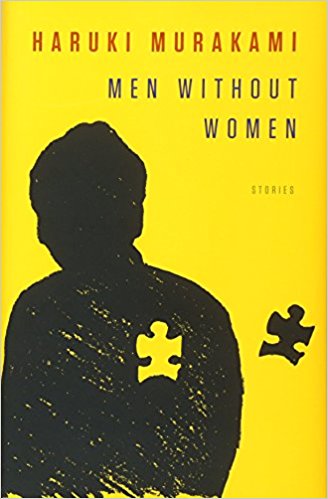 Lucy Cappello '19/ Emertainment Monthly Staff Writer
Haruki Murakami, whose career has spanned since the 1970s, has garnered many devoted fans all over the world. It's no surprise, then, that his new book, Men Without Women, was highly anticipated and eagerly awaited. A collection of short stories, the latest addition to Murakami's long list of published work does not disappoint.
The book contains seven stories, each beautifully yet simply written. There is no need for embellishment here as Murakami's deliberate, precise words work to paint situations which are, miraculously, vivid and understated all at once. The stories seem to zoom in on the day-to-day, the ordinary or mundane (to an extent), making them perhaps surprisingly relatable. Make no mistake, though. Even while focusing on oft-seen themes, the stories are captivating, and the collection has arrived at what feels like the perfect time. Summer often leads readers to pick up easy books, best suited for traveling or beach days. In doing so, they might tend to miss out on reading something that contributes something to their lives beyond surface-level entertainment. With his latest publication, though, Murakami has given his audience a somewhat uncomplicated, straightforward read that still manages to deliver substance.
Over the course of 228 pages, readers are presented with several different scenarios which play to different aspects of humanhood. The writing is clear, which makes the book easy to get through, and yet it packs a punch; Murakami crafts characters and situations which are not likely to leave readers' minds.
The themes he addresses—which often have to do with relationships, whether they're romantic or platonic—are so common that they'd be played out if not for the characters the author has created. Many of them are slightly bizarre, whether in behavior, appearance, or way of thinking, which keeps what might be otherwise plain situations fresh and interesting. And, to an American audience, Murakami's stories, which are deeply rooted in Japan and Japanese culture, are likely out of the ordinary.
If you're looking for a summer read that's enjoyable but will still impress your colleagues or the person next to you on a flight, look no further. Men Without Women is versatile enough to fulfill many requirements.