'Legends of Tomorrow' Review: "Aruba-Con"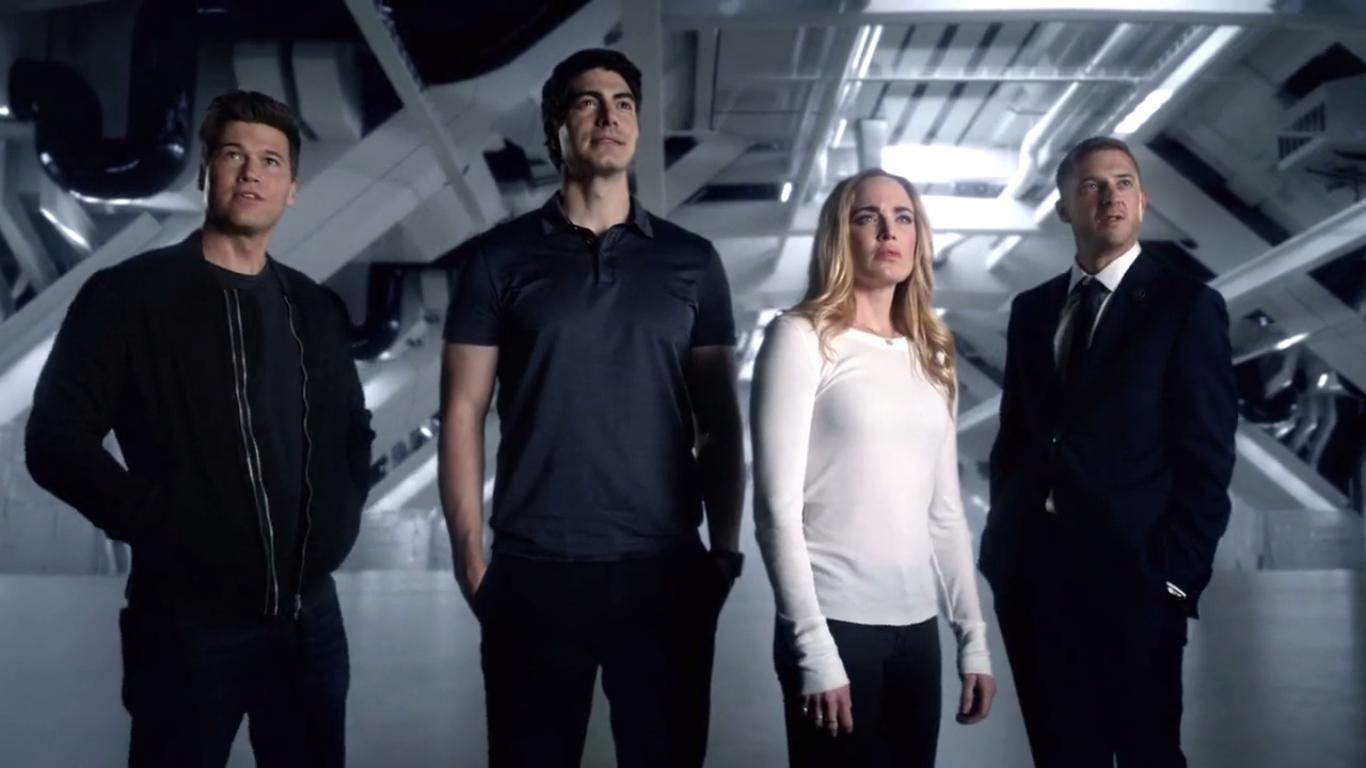 Annie Lindenberg '19 / Emertainment Monthly Staff Writer
After the end of last season and the realization that the Legends had screwed up most of history, it seemed the audience would be in for a real treat as the team was left to clean up their mess. The return with "Aruba-Con", however, reveals that, instead of the team, viewers have come to know and love fixing up the mess. A newly created Time Bureau, led by Rip Hunter (Arthur Darvill), now five years older, has the ordeal under control. Not only do they clean up all the freshly created 'anachronisms' (the term for the freshly made mistakes of history) but they also kick out the Legends and send them packing back to horribly normal lives.
Away from time traveling and fighting, the team has returned to the quotidian. Only Mick (Dominic Purcell), who is finally getting his vacation in Aruba, and Stein (Victor Garber), whose daughter is pregnant, are even remotely happy with the recent change. It is while Mick is vacationing that a misplaced Julius Caesar appears on the beach, an anachronism missed by the Bureau, and gives the team an opening to again prove their worth and hopefully return to the action they love. Sara (Caity Lotz), Ray (Brandon Routh), and Nate (Nick Zano) devise a plan to steal the Waverider after sneaking into the Time Bureau, planning to prove their worth by putting back Julius Caesaar themselves.
It's a relief to finally get to this point. It takes a half an episode of set-up, and while it is fun to see beloved characters doing hysterical things, it leaves the pacing of the whole episode feeling off. The first half of the episode drags and never quite recovers from the feeling. Just as the team finally returns Julius Caesar, they mistakenly leave him with a book that alters all of history. By this point, it's a little hard to get into the groove of the action rise.

Eventually, the team fixes it and gets a begrudging go ahead from Rip to continue doing what they love. He even admits the Bureau may need their unusual talents somewhere down the line. With the new motto to "screw things up for the better," the whole team is back on the Waverider. That is, except for Amaya (Maisie Richardson-Sellers), who has returned to 1942 Zambesi. The final scene shows her powers being stronger than ever before as she fights off intruders with a whole slew of animals. The audience is left wondering when exactly her plot will intersect back with the Legends.
Overall, this episode provides watchers the same fun loving misfits they've grown attached to. The acting was solid, but as per usual, the plot is a little see through. Pacing is an issue as they try to set up a story that is off-balance, and the overarching villain or conflict for the season is still unclear. That being said, it's great fun to have the Legends back on the screen. Hopefully moving forward, however, the whole story comes together a little more cohesively.
Episode Grade: B-