Opinion: New Adult – The Dawning of a New Genre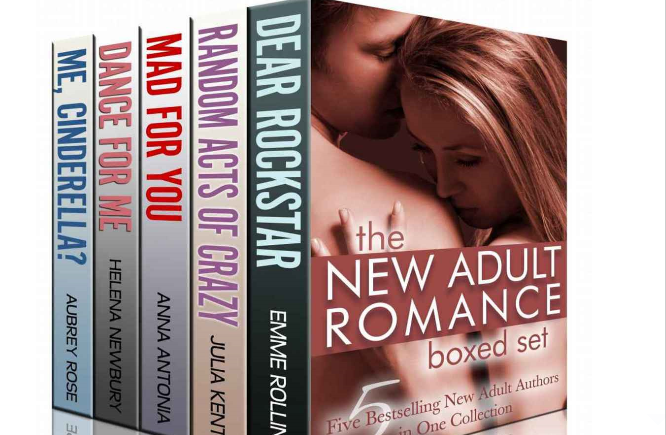 Haley Saffren '20 / Emertainment Monthly Staff Writer
Every book belongs in a certain genre. In Adult novels, the protagonist is typically a person in their twenties or older. In Young Adult novels, the protagonist is usually a teenager. There has never been a genre dedicated to protagonists who are technically adults, yet still youthful. Now, a new genre has emerged called New Adult (NA), and these books are finally getting the attention they deserve.
Until now, when reading a story through the eyes of someone in their twenties, it has been hard for readers to pinpoint what kind of story they were reading. It cannot be Young Adult (YA) because the protagonist is not a teenager, but the maturity of the story and the characters do not necessarily fit into an Adult novel. The New Adult genre serves as an in-between genre for YA and Adult books. Readers like to know about the story they're going to read and knowing the category of the book helps.
The only way to keep track of the ones that interest people most are through bestseller lists. Some New Adult bestsellers include Beautiful Disaster, written by Jamie McGuire, and Wait For You, which was written by Jennifer L. Armentrout. Both books follow a protagonist who is just starting college. They focus on how the experiences that follow change their lives. NA books tend to focus on romance. While these stories were already popular, the New Adult genre marketing technique will make them easier to find.
Since readers often use categories to select a novel, if readers want a YA book, they will look at books in that section. Or they will revisit a YA author they have enjoyed reading in the past. The New Adult genre fills a gap in the fiction genre. Now, a reader can look at NA to find a story about a protagonist's adventures in college or their struggles to make it as a new member of the real world. Many people can relate to this period in their life, and the NA genre provides easier access to these types of stories and protagonists.
Burgeoning adulthood is confusing, pressure-wrought, and probably one of the hardest periods in a person's life. A lot of uncertainty exists about what the future holds and making a life for oneself as an adult. Recognizing New Adult novels not only validates these novels but also this difficult period in life. Readers of all ages can relate to the future, current, or past struggles of learning to be an adult while still being young. The books previously mentioned were hailed as staple New Adult books of the year. It is clear that these stories are incredibly relevant and deserve to be recognized, validated, and read.
Creating the New Adult genre name provides publicity for books in this category. Readers will not have to wonder about what kind of story they are reading. They can read a book within this genre instead of wondering how to find a story that is relevant to them. These books were already popular which is why the genre was developed and now it has its own label, but now they will be easier to find as well. Other genres, like YA, increased in popularity after the genre was labeled. NA books will now be able to prosper in their own category in the same manner. Booksellers, like Amazon and Barnes & Noble, are acknowledging this genre as its own. Amazon even gave New Adult its own Kindle ebook section. The development of the genre label also gives rise to expanded publicity, discussions, and retail space for these types of books and their content and themes.
Every good story deserves to be told. Whether through the eyes of a teenager or an adult, the value is in the telling of the story. The New Adult genre highlights the existence of these types of stories as never before in the fiction world. This new genre will be progressive in identifying these stories, getting more of them out to the public, and helping garner more attention.