The Best Characters for 'The Walking Dead' Crossover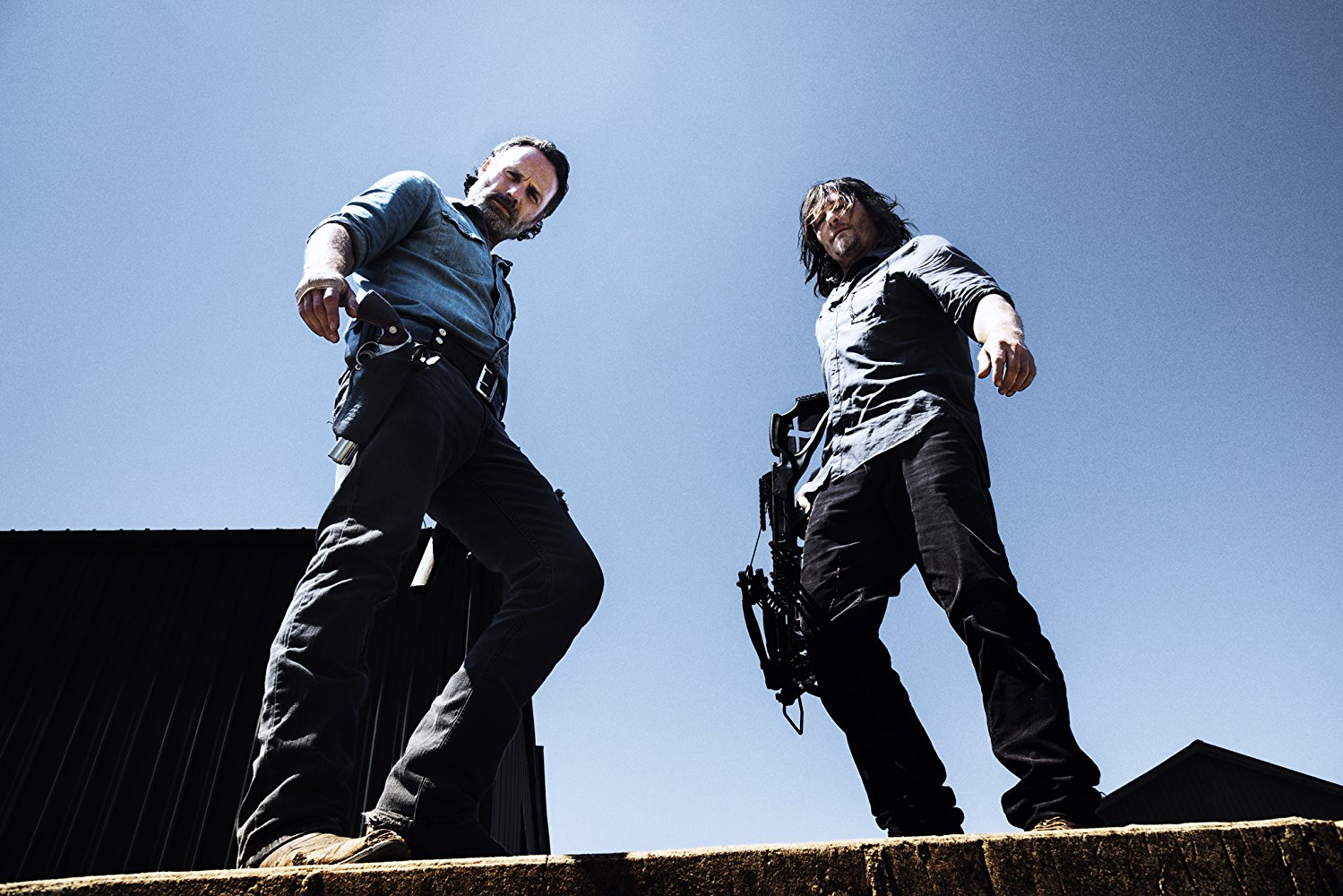 Casey Duby '21 / Emertainment Monthly Staff Writer
It was recently revealed by the creators of The Walking Dead and Fear The Walking Dead that one character from either TWD or FWD will appear in an episode of its sister show. Exactly when this will happen, and which show will be loaning one of its characters, has yet to be announced. We will either see essentially a piece of the past from a character from The Walking Dead or a future version of a character from Fear The Walking Dead. This is something that seemed pretty inevitable as soon as a second show in The Walking Dead universe was introduced, but it's going to take a lot of planning and careful decisions to do this well.
Since the announcement, I've been thinking about all the different options the shows have – all the ways this could be great and all the ways it could really not be. It would be easy to do something for shock value or rely on the fact the crossover is interesting enough in itself and not use the opportunity to uniquely develop a character. It would be difficult for any TWD character in FWD not to steal the show and seem like their purpose was to bring the original show's audience with them. There's also just less to learn about a character that's been on the air for seven years as opposed to two. So I think the best – and most interesting – bet is to have a character from FWD on TWD. There are a few characters that I think would do really well, and they each bring a different dynamic.

Nick (Frank Dillane) has arguably the most potential. He makes a lot of unexpected decisions on the show that are difficult to understand, so showing us a future version of him could help us get to know him a little better. He also seems to be the one most likely to shake things up and spark some dissent among the group. It would be a great opportunity to have a one episode cameo start an arc that lasts over a few episodes. He's very much his own person with ambiguous loyalty, and the group's reaction to him would be just as telling as his reaction to them.

Madison (Kim Dickens) would also be a good choice because she would end up being an adversary to Rick (Andrew Lincoln). Every group Madison has encountered so far, she's been determined to overtake. She isn't content simply being a member – she needs complete control. There's no line she won't cross, to the point where her own children are a little afraid of her, and I could see her on The Walking Dead trying to overtake Rick. She couldn't succeed obviously, and she would probably alienate herself in the process, but she could also raise some interesting questions that the group may be forced to think about for the first time. Even if she doesn't end up in charge, she could poke some holes in Rick's validity as the leader, another arc that has the potential to last a few episodes.

Daniel (Rubén Blades) is the last character that I think would make a good choice. He would be an antagonist of some sort, as he's just too cutthroat to be a real member of the group (unless he was part of a questionable alliance, which is always a possibility). Daniel cares too strongly about too few things, and that's what's caused him to crash and burn. With his wife and daughter now both dead, how he's gone through life since then would be very revealing.
All of these characters would be strong choices to appear in The Walking Dead, but the season finale of Fear the Walking Dead left it up in the air as to who was still alive. It's entirely possible that everyone other than Madison is dead. And would the show ruin this cliffhanger by featuring one of these characters early? I have my predictions, but we're just going to have to keep watching The Walking Dead Sundays at 9 pm on AMC to find out.