Review: Wonder Wheel Is a New Take on Woody Allen's Favorite Tropes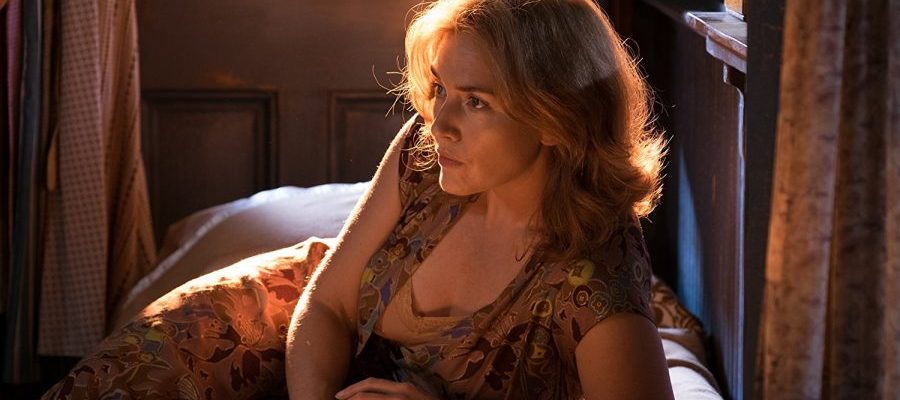 Christian Ziolkowski '20 / Emertainment Monthly Movies Staff Writer
In 1987's Radio Days, Woody Allen takes a funny, nostalgic look at his childhood in Brooklyn. Using an anthology style reminiscent of Federico Fellini's Amarcord, he tells the stories of a poor family who lives vicariously through movies and radio programs. They're always getting involved in some crazy antics, but it's clear that they love each other dearly. In Wonder Wheel, the director revisits this world, choosing to show us its dark side instead. The Radio Days tropes are all present: the mother who dreams of glamour, the big and dopey father who wishes his wife would let him hit his kids more, and the misbehaved little boy. But this time the mother is having an affair, the father is an alcoholic, and the son is clearly neglected.
Woody Allen's new take on old material does not shine as brightly as some of his other recent work, but it's another solid entry into an already stellar filmography.

Wonder Wheel is set on Coney Island in the 1950s, a world that is beautifully rendered on screen. Allen reassembled the A-list creative team that worked on last year's Cafe Society and allowed them to turn the color up to eleven. This is one of his most colorful films to date, which only makes the story that much more tragic. The plot follows Ginny (Kate Winslet), a waitress who examines her life as she approaches her 40th birthday. She once dreamed of being an actress, but now finds herself working on the boardwalk. She lives in a dingy apartment with her sweet-but-dumb husband, played by a surprisingly good Jim Belushi, and a child from her first marriage.
It does not alleviate any stress when her husband's daughter, Carolina (Juno Temple) moves in with them after running away from her gangster husband. Ginny escapes her dreary existence by beginning an affair with a lifeguard named Mickey (Justin Timberlake), who serves as the film's narrator. Everything seems to be going well until Mickey develops eyes for Caroline. The two of them begin dating at the same time that mafia hitmen making progress in their pursuit of Carolina and financial stress is starting to wear on the family. All of this causes Ginny to suffer an emotional breakdown.


After Radio Days, the Woody Allen film that this most closely resembles is Blue Jasmine. In many ways, Ginny is the corollary to Cate Blanchett's Jasmine. She suffers a similar breakdown but exists at the opposite end of the socioeconomic spectrum. And her problems seem to be caused by an excess of relationships, rather than a lack of them. While Winslet's performance is unlikely to win her an Oscar like Blanchett's did, it is still excellent. While Jasmine was unapproachable, everybody knows someone like Ginny. That familiarity makes her easier to trust, but ultimately harder to sympathize with.
Seeing her problems, it is difficult not to wonder if she is responsible for her own unhappiness. She is reminiscent of the flawed characters in our own lives and raises some interesting questions about the human condition. Allen's track record of writing and directing excellent female characters improves once more.

At this stage in his career, Woody Allen knows what he is doing. His experience and ability to attract top talent make it virtually impossible for him to make a bad movie. Even recent misfires like Irrational Man and Magic in the Moonlight are very watchable. Wonder Wheel seems destined to join that list.
While it is not as good as either of the films it borrows from, it is thoughtful, well-acted, and beautifully designed. Woody Allen isn't reinventing the wheel on this one, but he clearly still has his touch.
Overall Grade: B
Watch The Trailer:
[embedyt] https://www.youtube.com/watch?v=VFM0UqX9MJ8[/embedyt]