Review: 'Phantom Thread' Brings Hitchcock into the 21st Century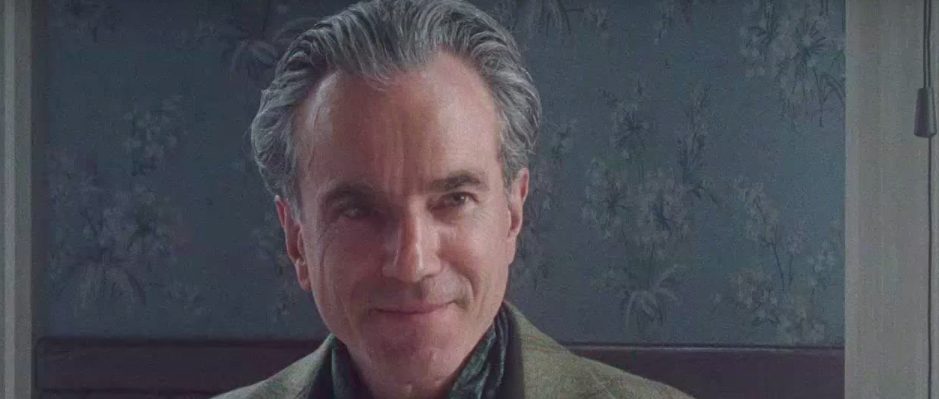 Christian Zilko '20/ Emertainment Monthly Staff Writer
Expectations for a film simply do not get higher than this.
Three-time Oscar-winner Daniel Day-Lewis making his return to acting, five years after his legendary performance in Lincoln. Working with Paul Thomas Anderson, the writer-director who led him to his second win for There Will Be Blood. Anderson has never made a bad film, and Day-Lewis has never given a bad performance. Both statements will remain true after the release of Phantom Thread. While it does not exactly break new cinematic ground, and is unlikely to be mentioned in the same breath as Paul Thomas Anderson films like Boogie Nights, Phantom Thread is a solid piece of entertainment that provides an interesting look into the minds of its creators.
            Phantom Thread follows Reynolds Woodcock (masterfully played by Daniel Day-Lewis), one of England's top dressmakers whose pursuit of excellence manifests itself in a strict daily routine. With his sister Cyril (Lesley Manville), he runs one of the top fashion houses in 1950s London. He lives a disciplined life, devoting himself entirely to making gowns for the women of British high society. The Woodcocks have a cold, calculating relationship, not unlike two married politicians who use each other to advance themselves. Everything is going fine, until Reynolds takes a liking to Alma (Vicky Krieps), a young waitress who he quickly invites to move in with him. She is enchanted by Reynolds' creativity and his glamorous lifestyle, and is willing to put up with anything he asks her to do. But as time passes, she grows impatient with his coldness, and begins taking matters into her own hands, forcing both of them to reconsider the way they live their lives.

Thematically, Phantom Thread shares many similarities with recent films like La La Land and Birdman, as it deals with the creative process and the toll that it takes on artists. While it does not deal directly with the film industry, it is no less honest in its depiction of the life of a creator. Although Anderson is the only credited writer, he and Day-Lewis devised the character and story together over the course of several years. And it shows. Reynolds Woodcock's perfectionism has many parallels to Daniel Day-Lewis himself, who is known for going to extreme lengths to get into character. It is worth noting that he has announced his retirement from acting, and this film could shed light on his reasoning.
However, if there is one film to which Phantom Thread can be compared, it is undeniably Rebecca. Paul Thomas Anderson has publicly stated that Alfred Hitchcock's film influenced his latest work, but that is putting it mildly. Much of this movie plays like a remake of Rebecca, simply set in the London fashion industry. The story of a plain, poor girl who inexplicably draws the affection of a guarded, wealthy man is very familiar. But it goes further than that. The character of Cyril is clearly based on Mrs. Danvers, the man's cold partner-in-crime who clearly resents his new lover. And the film even opens with a voiceover of the young girl recalling her experience, bringing to mind Rebecca's iconic opening: "Last night I dreamt I went to Manderley again."

The idea of a film about a dressmaker in London immediately brings to mind fluffy period pieces like Downton Abbey. The kind of thing that your aunt would love. But such a film Phantom Thread is not. While the period costumes and sets are masterfully crafted, it is a Hitchcockian thriller. That can be both a good and bad thing. Anderson's film will be enjoyable to many people who do not care for period pieces, but it also may not be highbrow enough to win many Oscars. Phantom Thread is a solidly-crafted thriller, enhanced by beautiful production design, exquisite acting, and parallels to the real life of Daniel Day-Lewis. It makes a fitting end to an incredible career, and a fine addition to anyone's holiday moviegoing schedule.
Overall Grade: B+
Watch The Trailer: [embedyt] https://www.youtube.com/watch?v=xNsiQMeSvMk[/embedyt]