Review: 'Mr. Roosevelt' is the Indie Movie You Should Watch Next on Netflix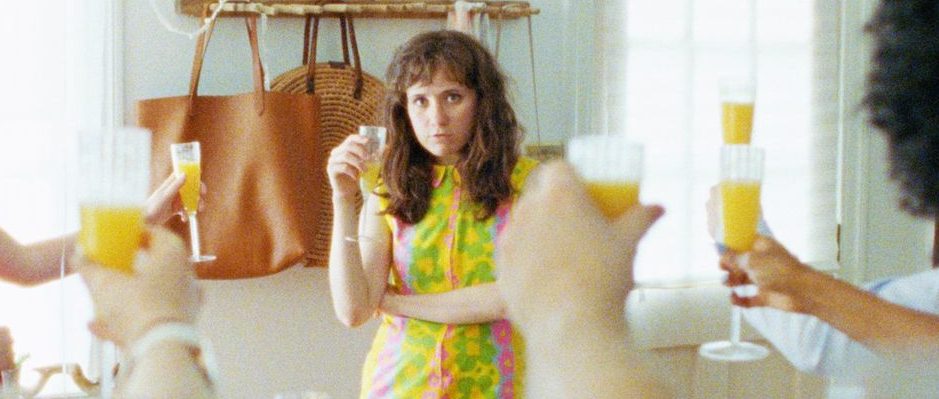 Samuel Kaufman '19/ Emertainment Monthly Staff Writer
As we leave "Christmas Movie Season" and march steadily towards "Award Season" it can be easy to get bogged down with "obligation movies." The ones all your friends will be talking about, the ones getting all the buzz. The ones with the big stars, the true stories, and the harrowing runtimes. Mr. Roosevelt is not one of those movies. Written by, directed by, and starring Noël Wells (Master of None, SNL) the film premiered at SXSW in March, and was released theatrically in October, but wasn't on most people's radar. Luckily, as of a few days ago, Mr. Roosevelt is available to stream on Netflix, which is the perfect place for this movie to live. A small budget indie movie, and directorial debut for Wells, Mr. Roosevelt follows Emily Martin (Noël Wells) a struggling comedian in Los Angeles who is forced to visit her ex-boyfriend (Nick Thune) and his new seemingly perfect girlfriend (Britt Lower) in her former home of Austin, Texas.
Mr. Roosevelt is in all likelihood semi-autobiographical. Much like Emily, Wells is a comedian and actress who went to college in Austin before moving to LA. In spite of this, Mr. Roosevelt doesn't come off like the vanity project that Pete Holmes' Crashing or even Kumail Nanjiani's The Big Sick does. The film is much more than just a dramatization of the writer's life. Shot lovingly on 16mm film, the film pays tribute to the gritty art scene that Austin has become famous for. The city of Austin is one of the most important characters, underscoring the rest of the plot with a mix of rose colored nostalgia and bitter longing for days when Austin still felt like an undiscovered secret slice of heaven and when life was simpler for Emily.

Wells shines here not only as an actor and a writer, but as a filmmaker, subverting the pervasive trend of American comedy movies to be nothing more than lose scenes of improv or sketch comedy captured with a handheld camera. She uses camera placement, height, nudity, color, technology, and music in creative ways to make Mr. Roosevelt stand out as more than the sum of its parts.
Of course, the film has its flaws, many of them inherent to a film of this size. The dialogue isn't always strong enough to match what the plot demands, it's obvious where the production had to cut some corners to stay within budget, and the scene at the river – a crucial turning point for Emily – features the most glaring continuity error I have ever seen in a major motion picture. However, this is all easy to overlook in exchange for a film that is creative, well made, and obviously crafted with care. Do yourself a favor: skip seeing one of the dry historical dramas that will be hitting theatres in the coming weeks and curl up with Mr. Roosevelt instead.
Overall Grade: A- 
Watch The Trailer: [embedyt] https://www.youtube.com/watch?v=BUMBFqlFw5Y[/embedyt]