Luke Silvers' Top Five Indie Games of 2017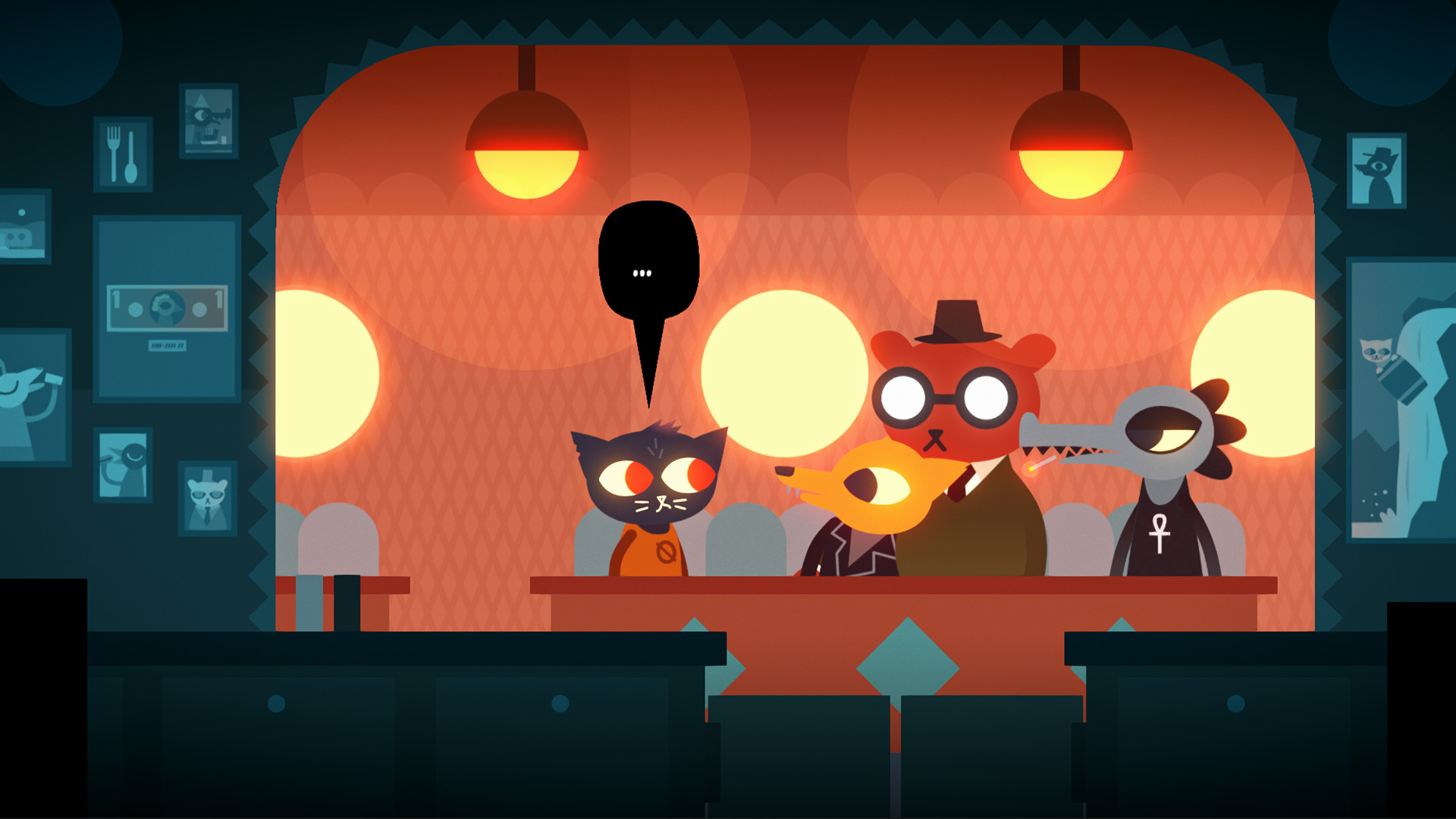 Luke Silvers '20 / Emertainment Monthly Staff Writer
No matter how you feel about 2017, it was quite the year in the world of indie games. Independent creators channeled their emotions into some of the most fun, exciting, unique, and powerful gaming experiences in recent memory. Not all games are created equal, however. These five games truly exemplify the power of the small studio to create something incredible.
5. Night in the Woods
Since its release in February, Infinite Fall's Night in the Woods has garnered a massive and loyal fanbase, and for good reason. The game follows Mae Borowski, an aggressively relatable college dropout, on a journey throughout her old hometown of Possum Springs, as well as her own subconscious mind. Night in the Woods combines vibrant environments with a fun, yet complex cast of likable characters. The game's struggles and decisions are often very real, but feature the perfect level of supernatural mysticism that only a video game could provide. In a way, Night in the Woods really does feel like going back home: while it might seem slow at parts, the friendships make it all worth it.
(For my full review of Night in the Woods, click here)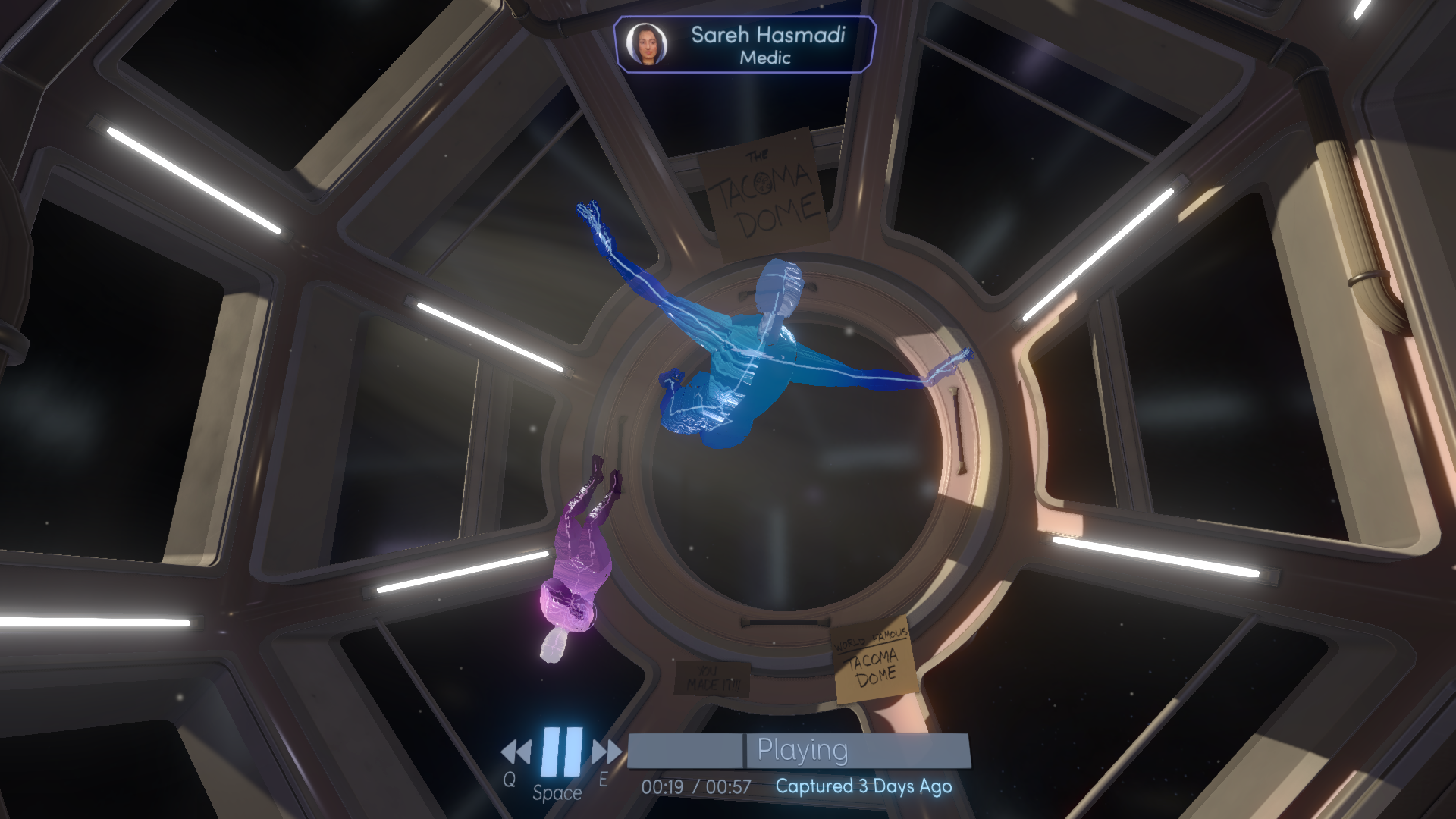 4. Tacoma
Much like their previous game Gone Home, Fullbright's Tacoma puts players in the shoes of an outsider in a mysterious new location looking in on the lives of the individuals that once lived there. This time, you are Amy Ferrier, a subcontractor who has been called upon to find out what happened to the former citizens of the spaceship Tacoma. Tacoma may have the same flaws that its predecessor did, but it also has the same charm. It's hard not to get invested in the lives and fates of the ship's six inhabitants, and the twists and turns of Fullbright's emotional roller coaster of a story do not disappoint.
(For my full review of Tacoma, click here)
3. Hollow Knight
Despite 2017's long-awaited revival of Nintendo's Metroid franchise, Samus Returns was far from the year's best Metroidvania-style platformer. Instead, that honor belongs to Team Cherry's criminally underplayed Hollow Knight. A healthy mix of Dark Souls and Castlevania, Hollow Knight takes players deep into the caves under the town of Dirtmouth as an adorable bug armed with an iron nail. While the rest of the games on this list use vibrant color schemes to their advantage, Hollow Knight thrives in the realm of grays and blues, mixing a bleak atmosphere with some of the best character design in recent memory. Hollow Knight is a perfect mix of darkness and whimsy that's hard not to love.
2. Doki Doki Literature Club!
Doki Doki Literature Club! might seem like a normal dating simulator at first, but that couldn't be farther from the truth. In Team Salvato's debut visual novel, it is up to you to decide which of the literature club's four girls you want to impress–Sayori, Yuri, Natsuki, or Monika. However, the closer you get to a girl, the more secrets about them you seem to uncover. A breakout success, DDLC has been met with overwhelming praise, going so far as to sweep the IGN People's Choice Awards for every category it was nominated in. As someone who found myself immediately enraptured by the game's twists and turns, I would tell you why, but it would be a better idea for you to find out for yourself. DDLC is free, so give it a try, but make sure to remember its opening tagline: "This game is not suitable for children or those who are easily disturbed."
1. Cuphead
As I predicted this time last year, Cuphead has become 2017's indie darling, and it's not hard to see why. By combining a merciless gauntlet of frustratingly difficult boss battles with stunning hand-drawn animation, Studio MDHR has crafted a winning formula that took the Internet by storm seemingly overnight. The tale of Cuphead and Mugman's run-in with the devil and his minions sold over one million copies in its first two weeks, cementing its rightful place as the indie game of 2017. What else is there to say that hasn't already been said?
Another year, another group of fantastic games. It's hard to know for sure what games 2018 will bring, but new titles like Fe and The Last Night as well as the upcoming returns of Super Meat Boy and Spelunky, are definitely worth getting excited about. Here's to a new year of games that prove that you don't need millions of dollars to make a great experience.