Top TV Picks of 2018: Part 2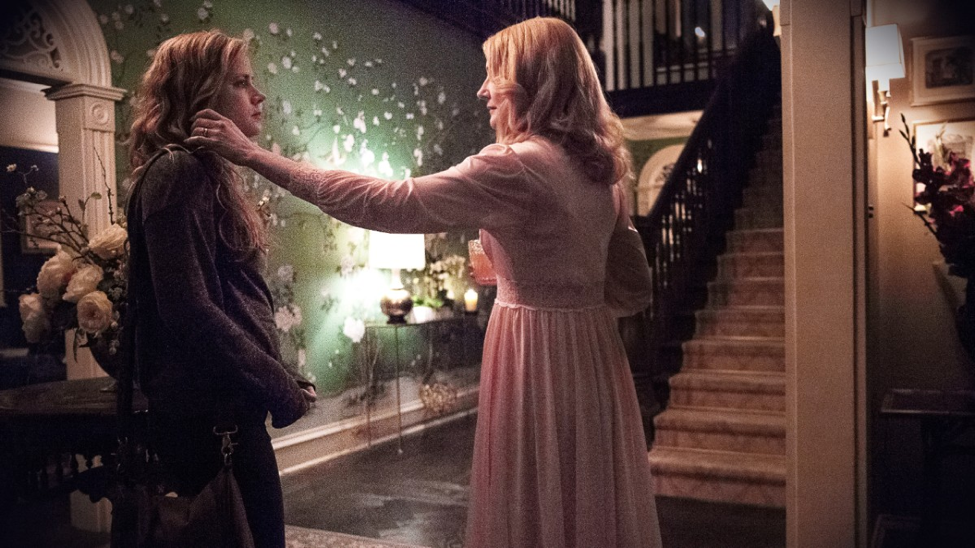 Cameron Lee '20 / Emertainment Monthly Staff Writer
A new year means a new slate of exciting programming that will entertain, challenge, and inspire us. Between streaming services and cable TV, this year promises more exciting programs that will enter into our pop culture landscape. In no particular order, here are some upcoming shows that should be on your radar:
Sharp Objects: (Summer, HBO)
The above image is a still from the upcoming Amy Adams miniseries based on the Gillian Flynn novel of the same name and directed by Big Little Lies director Jean-Marc Vallee. The mini series follows a crime reporter with a dark past investigating the murder of two little girls. This seems tailor-made for HBO and with this kind of talent behind it, the question shouldn't be if it will be good but how good will it turn out to be.

Castle Rock: (Date TBD, Hulu)
Stephen King has been on a roll for the past year with the huge success of It. Now J.J Abrams has turned the fictional town of Castle Rock–where most of Stephen King's novels take place or make reference to–into a show intertwining characters from all of King's best works. The concept is genius enough by itself but the cast, which includes Andre Holland, Sissy Spacek, Scott Glenn, and Pennywise himself, Bill Skarsgard, is phenomenal. Hulu had a breakout year last year with The Handmaid's Tale; here's hoping this show will create new nightmares for us to savor for years.

Tom Clancy's Jack Ryan: (Date TBD, Amazon)
John Krasinski is set to potentially have a great 2018 with his directorial debut horror film, A Quiet Place, and with this new incarnation of the beloved Jack Ryan character. This series will reportedly be based on Ryan's early days as a CIA analyst as he gradually rises up the ranks of command. The series is taking cues from Harrison Ford's stint as Jack Ryan in the 90's. The series' is showrunner Carlton Cuse, who was the showrunner for Lost and Bates Motel. Hopefully Jim from The Office will succeed in both of his endeavors this year, but especially this show, as Amazon really needs some good PR after their recent misfortunes in the fall.

Altered Carbon: (Feb. 2nd, Netflix)
Netflix's most expensive show to date, Altered Carbon, was once going to be a film but due to its R-rated content, complex storyline, and high budget was shelved on numerous occasions. But thanks to Netflix, this ambitious science fiction show will have a great platform to tell its story. If you're sad that Sense8 only has a two hour special to finish its series, this show could be the medicine to get over the loss that was Sense8, from the trailers it looks to share some similar themes and ideas with Sense8, but with cyberpunk and robots.
Maniac: (Date TBD, Netflix)

Imagine the show Legion but as a dark comedy starring Emma Stone and Jonah Hill from the mind of Cary Fukunaga, who directed the brilliant first season of True Detective and the underrated Beasts of No Nation. Based on the Norwegian show of the same name, Maniac tells the story of two patients in a mental institute living their lives in their own fantasy worlds. If that doesn't have you on board then something is clearly wrong with you. Who doesn't want to see a Superbad reunion, albeit under strange circumstances?
The Ballad of Buster Scruggs: (Date TBD, Netflix)

It's the Coen brothers' first television project: an eight-part western miniseries with James Franco, Tim Blake Nelson, and Zoe Kazan. There's really nothing else to say except thank you, Netflix, for letting the Coen brothers do whatever they want. There are no images or set photos available so here's an image of the Conans looking very serious, as they always do whenever they are photographed.
Black Lightning: (Jan. 16th, 2018, CW)

A new addition to the Arrowverse, Black Lightning tells the story of a retired superhero who has to become a hero again after a local gang starts to terrorize his community. This show seems to be taking a step back from the expansive Arrow universe and focusing on something much more personal and real. Well, as real as you can get with a man who can shoot lightning out of his hands. Hopefully this show will provide a nice change of pace from the bombastic pace and structure of the other Arrowverse shows.
Disenchantment: (Date TBD, Netflix)

Matt Groening is a legend in adult animation as one of the creators of The Simpsons and the creator of the much beloved Futurama. Disenchantment takes place in the medieval land of Beanlandia and tells the story of Bean, an alcoholic princess, her elf companion Elfo, and her personal demon Luci. Any new Matt Groening show has plenty of expectations put on it before it even airs. Here's hoping for another show that will define adult animation for the conceivable future.