Author Spotlight: The Rise of Liane Moriarty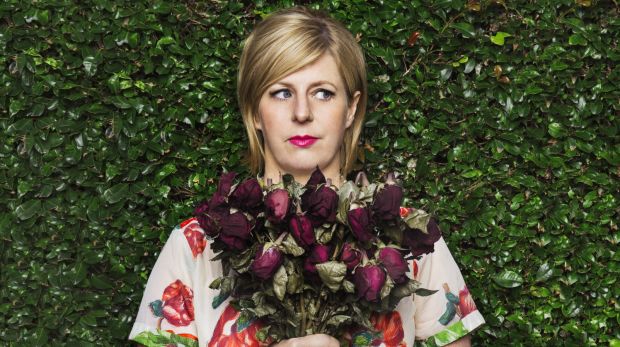 Isabelle Braun '20 / Emertainment Monthly Staff Writer
Authors strive for their work to impact the entire world. Whether that be with a certain message, or purely for entertainment, writers want to be known. One exceptional author has completed that mission.
Born and raised in Australia, Liane Moriarty was born in the month of November in 1966. She is the oldest of six children, and her father was Bernie Moriarty. Liane Moriarty developed a love of reading growing up. She claims that her father was her biggest supporter and the first person to commission a piece from her. With an advancement of one dollar, Moriarty wrote her father a three-volume series called The Mystery of Dead Man's Island. Her love of reading and writing followed her throughout her life.
Moriarty's career never strayed from the writing world. Her first job was advertising and marketing for a legal publishing company in Sydney, Australia. As a hobby, she would write on the side; however, she never got past the first chapter because she believed that people who were not well-known could not get published. Later on, Moriarty left the publishing company to start her own company, known as The Little Ad Agency. Unfortunately, it was not that successful. It was during this time that Moriarty's career took a turn.
Moriarty was not the only lover of books and the written word within her family. Her younger sister, Jaclyn Moriarty, was also an aspiring novelist. The public has Jaclyn to thank for the work that we are able to read by Liane. It was only after Jaclyn told Liane about her first novel being published that pushed Liane to finally get past the first chapter and finish a book. After the first book was denied by several publishers, Liane Moriarty decided to go back to school. She earned her Masters degree at Macquarie University, and that is where her career really took off.
While completing her Masters, Moriarty finished her second novel. Titled Three Wishes, this novel was published by the company Harper Perennial in 2014; fortunately, it was more successful than her first book and gained an international audience. After this successful second start, Moriarty's success continued to grow. Of her seven novels, three of them have been on the New York Times Bestseller list, two of which held the number one spot. This was also the first time an international author had three books on the list at the same time. One of Moriarty's novels was in the top ten bestsellers list in the United Kingdom, successfully earning a spot on the competitive Richard and Judy Book Club selection list.
Moriarty's publications consist of seven novels and a children's book series. Some of her more popular books are the following: What Alice Forgot, The Husband's Secret, and Big Little Lies.  This third book had received a lot of attention in 2017 because of HBO's limited series starring Reese Witherspoon, Nicole Kidman, and several other Hollywood stars. The Big Little Lies show also won several Emmy awards, effectively drawing a much larger and brighter spotlight onto the book. Moriarty's popularity will increase even more due to CBS signing a contract to make The Husband's Secret a movie in the coming years.
Liane Moriarty is a wonderful, enticing author. Right off the bat, the reader knows that something is wrong in the plot, and Moriarty reveals secret after enticing secret as if she is peeling an onion. Her writing sucks the reader in to the point where he or she feels as if she is living with the characters. The reader is in their head and thinking what they are thinking.  Moriarty's love of reading while growing up has most definitely shaped her into the wonderful artist that she is today. Hopefully the public will be able to experience more of her writing very soon.