Review: 'Black Panther' Is Marvel's Newest Gem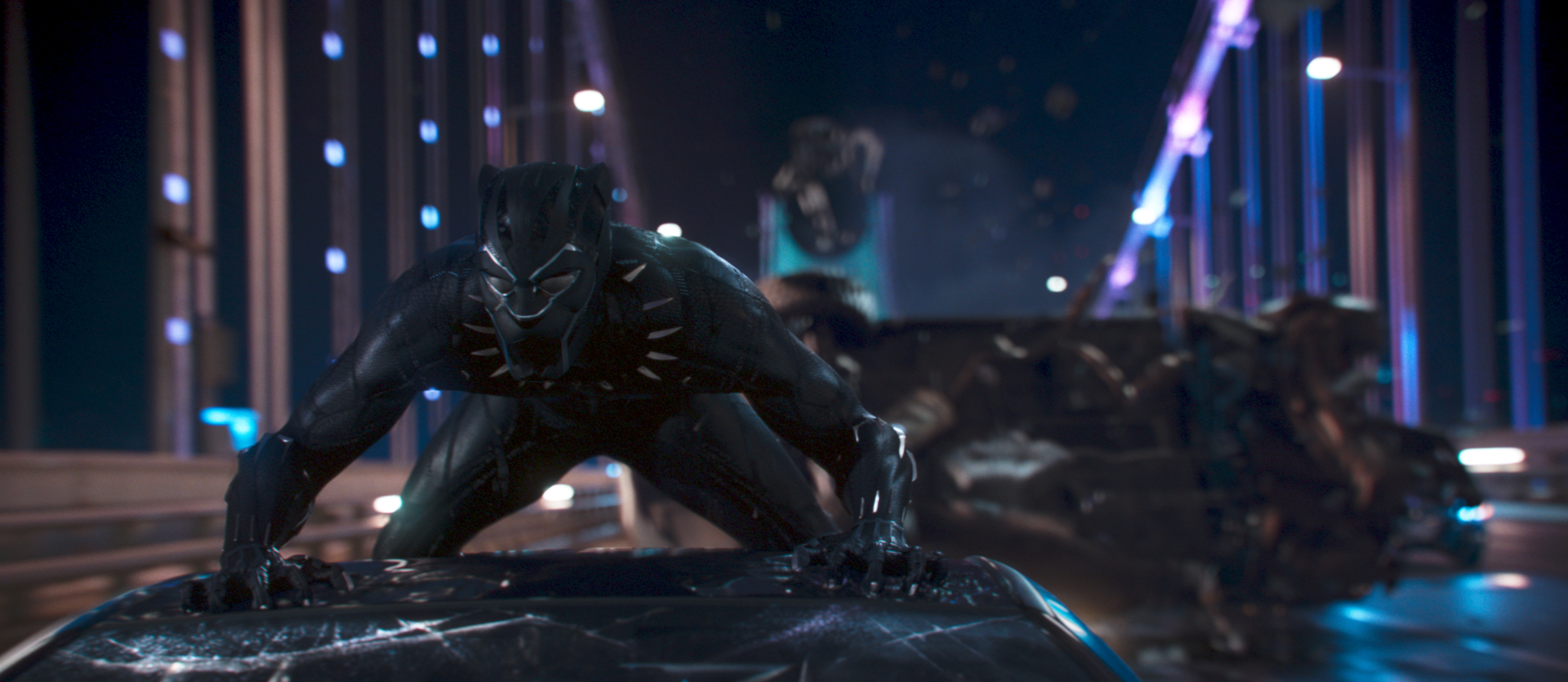 Ben Zacuto '19 / Emertainment Monthly Film Editor
When we go to the movies, rarely do we step out feeling wholly fulfilled. Many times, particularly with comic book films- yes Marvel, I'm looking at you- the action and set pieces live up to the hype that is strategically built-up in high octane trailers that promise some of the best entertainment we have yet to see on the silver screen. However, many Marvel films fail to strike a particular chord with audiences in terms of character depth, intriguing story, and realistic messaging.

Marvel's newest addition to their cinematic universe, Black Panther, is different. Hot off of indie favorite Fruitvale Station and Rocky spin-off Creed, director Ryan Coogler accomplishes the seemingly impossible. Black Panther is not only an entertaining Marvel comic brought to life, it tells the compelling story of a people struggling with whether or not they should share their seemingly perfect Wakanda with the rest of the world. Black Panther is so much more than the sum of its parts. Yes, it is the first Marvel movie to have an almost entirely Black cast and crew. And yes, the star-studded cast brings to life some of the most interesting and fully fleshed-out characters we have yet to see in the MCU. What makes Black Panther truly special, however, is that it lets us peek into a world untouched by so many of our world's evils. That's a pleasure far more fulfilling than any Avengers movie I've seen.

Black Panther is best not in its action moments- a car chase through the streets of Busan, South Korea, however, is a particular standout- but in its more subtle politics. T'Challa, our main character performed by the stoic Chadwick Boseman, and Eric Killmonger, the film's main villain performed by the charismatic Michael B. Jordan, represent two unique belief systems that ambitiously clash on screen. We're not talking about a maniacal plan to rule the world, unlike so many of our Marvel favorites. Black Panther showcases a far more nuanced and introspective plot. After losing his father during the events of Captain America: Civil War, T'Challa is left leading an isolated nation, whose technological marvels put Tony Stark's Iron Man tech to shame. When Jordan's Killmonger threatens Wakanda's isolated peace, it's left up to T'Challa, his tech-savvy sister Shuri (Letitia Wright), his cunning ex-girlfriend Nakia (Lupita Nyong'o), and Okoye (Danai Gurira), the formidable leader of the Dora Milage, to stop Killmonger from infecting Wakanda with the same hatred and bigotry that has poisoned the rest of the world.

Black Panther, while remarkably successful in crafting the gloriously realized technological marvel that is Wakanda, populated by strong, charismatic, and independently minded characters, packaged in a story that is both riveting and sophisticated, is not perfect. The film does rely on certain Marvel cliché's to help move the story along. The film opens with exposition that tells more than it shows, and while the action set pieces are well realized, they live within a story far more interested in politics than in war. And just like in Marvel's recent Thor: Ragnarok, the green screen effect used on some of the more difficult shots is more distracting than it should be.
With that said, Black Panther is worth the watch. Joined with uniquely engaging characters, a masterfully crafted world, set-pieces, and costumes, killer music produced by twelve-time Grammy Award winner Kendrick Lamar and a score composed by Ludwig Göransson, and a politically engaged story pieced together with director Ryan Coogler's sophisticated and inquisitive eye, Black Panther is the best and brightest gem in Marvel's expanding gauntlet of films.
Overall Grade: A-
Watch the Trailer:
[embedyt] https://www.youtube.com/watch?v=xjDjIWPwcPU[/embedyt]