Remembering Ursula Le Guin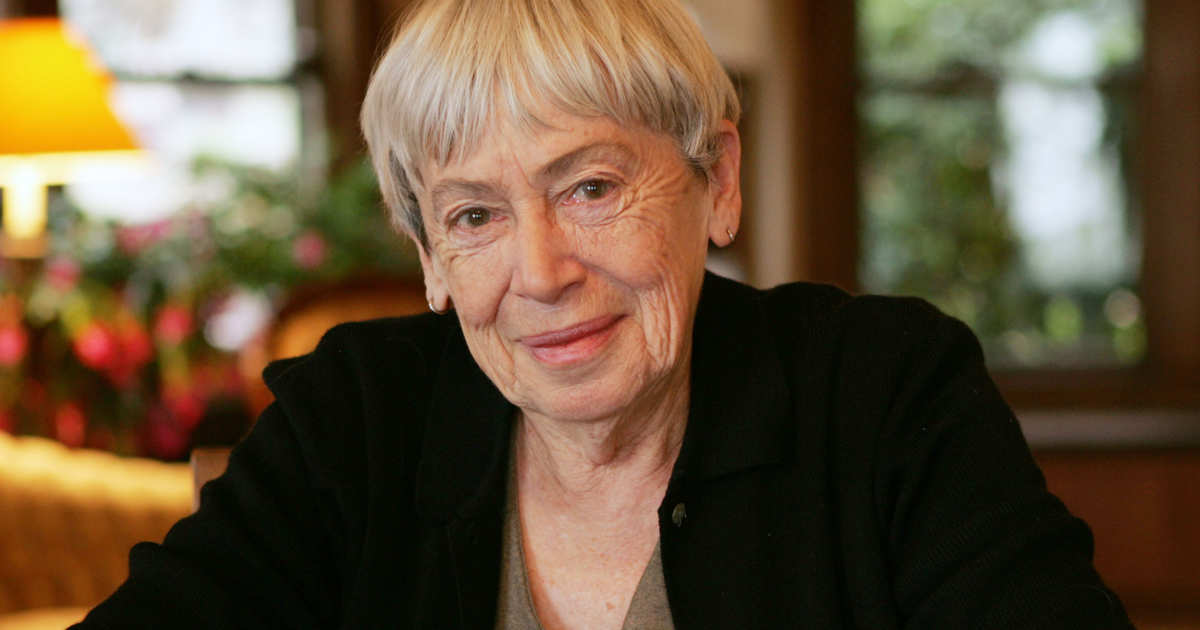 Isabelle Braun '20 / Emertainment Monthly Staff Writer
The literary world recently lost one of the greatest writers it has ever known. The New York Times called Ursula Le Guin "America's greatest living science fiction writer," and being her humble self, Guin called herself the American novelist.
Alfred Louis Kroeber and Theodora Kracaw welcomed a beautiful baby girl on October 21, 1929. An anthropologist and writer respectively, Le Guin's parents put great emphasis on curiosity and the importance of literature. They did not raise their children in a sheltered lifestyle, instead they encouraged their children's interest in any field. Le Guin followed in her mother's footsteps at a very young age. At the age of nine years old, Le Guin completed her first fantasy story. At age eleven, one of her pieces was published in the Astounding Science Fiction magazine. Le Guin was always able to find the time to write no matter how busy she was; even when she was raising a family herself.
She went to Radcliffe College and gained her B.A. in the Renaissance French and Italian Literature in 1951. A year later, she was pursuing her M.A. in French and Italian Literature. Even better, Le Guin was awarded the Fulbright grant and was able to continue her studies in France from 1953 to 1954. She continued her research until her husband, Charles Le Guin, returned to school in order to get his Ph.D at Emory University.
As her husband was finishing his education, Le Guin's job as a secretary and a university professor helped support their three children. As her family grew, so did Le Guin's published works. She had the perfect amount of determination and resilience in order to become a successful and well-known author. She wouldn't give up after five of her written works were rejected by publishers because they considered her work "unrelatable." Le Guin was known for her fantastical and science fiction stories full of content about politics, nature, gender, religion, and sexuality. Eventually, Le Guin's hard work and confidence paid off.  Her publications included children's books, short stories, poetry, and essays. Some of her works include The Left Hand of Darkness, A Wizard of Earthsea, and The Dispossessed. 
Her work spoke for itself as she became more well-known. Le Guin was awarded the Hugo Award, Nebula Award, Locus Award, and World Fantasy Award for her various publications. In 2003, she was named the Grandmaster of Science Fiction; in 2014, she was given the National Book Foundation Medal for Distinguished Contribution to American Letters.
Le Guin was a great influence in the literary world. Some authors Le Guin was influenced by are the following: J. R. R. Tolkien, Philip K. Dick, and Leo Tolstoy. The literary world lost a star on January 22, 2018 when Le Guin passed away in Portland, Oregon. She made an impact on the world through her writing, and she will never be forgotten.