Webcomic Wednesday: A Review of Prague Race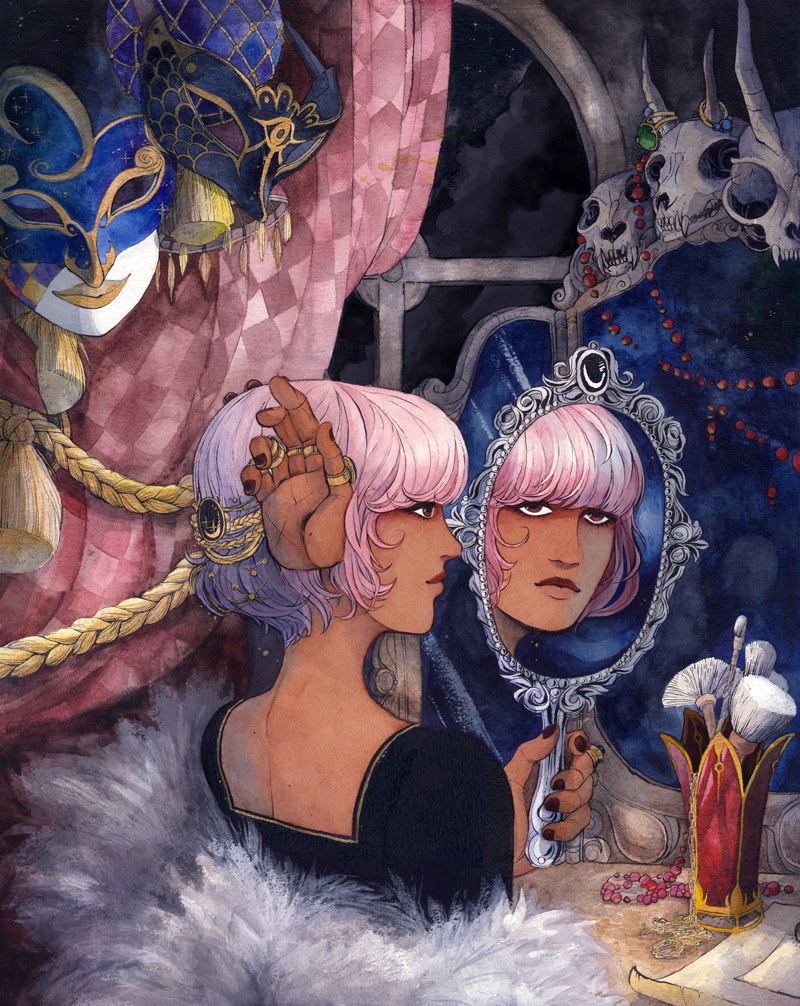 Jeannette Mooney '20 / Emertainment Monthly Staff Writer
---
Prague Race
Story and art by Petra Erika Nordlund
Three friends, named Leona, Colin, and Miko, lives' change after they discover a strange store with even stranger people running it. After Leona buys a creepy poster, they much venture into a simultaneously magical and terrifying underground city. There, they must confront monsters, literal and figurative, and gain allies among the wonderful and weird population of the fantastical haven.
The characters inhabiting Nordlund's comic are very likable, which each having their our unique voice and quirks. The trio of main characters have realistic and relatable relationships with each other, which helps to ground their personal conflicts in the fantastical setting. Their personalities also contrast each other nicely. Colin's fearful and worried nature is contrasted by Leona's reckless one, which is in turn contrasted by Miko's gentle and kind nature. Other stand out characters include Toska and Sela, who own the store visited in the beginning of the comic and are responsible for the trio getting pulled into the underground city. Nordlund's humor is also well done and suited to her comic. Dark, but nonetheless sincere and character driven, the humor both lightens the tone of the comic and provides humanity to otherwise inhuman characters
As stellar as the writing is, the real standout in this comic is the art style. Nordlund uses traditional media for the art, and it suits her style very well. She balances the macabre with the beautiful to make panels that are simultaneously creepy and incredibly visually appealing. Nordlund also has a talent drawing crowds and busy rooms, which gives a strong notion that a fully developed world exists outside of the main characters and their shenanigans. It is on the strength of the visuals that the world of Prague Race comes to life, with her detailed oriented style making everything look expansive and lived-in.
At the time that this review is being published, Prague Race has, sadly, been on hiatus for nearly a year. This happens with webcomics because they rarely produce enough income for their creators to live on without a second job. Whether or not Nordlund returns to her comic, however, I still very much recommend it. As of now, there is plenty of material in the comic that is worth the read. Prague Race uses elements of horror, fantasy, and comedy to create a story that is wholly its own. Readers interested in any of the above will not be disappointed.
Prague Race can be read free online here