European Classical Literature Everyone Should Read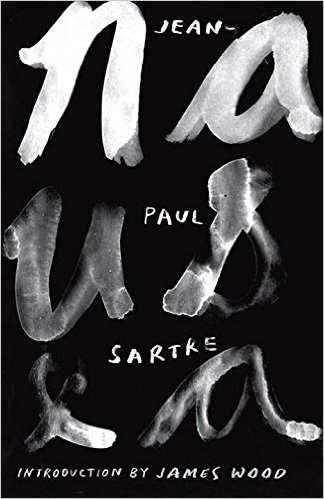 Simon Gusev '20 / Emertainment Monthly Staff Writer
Literature has been a servant to history since its very beginning. Historical events were recorded in the form of stories by the brightest minds of their time to help younger generations learn about their ancestors and to rescue certain good, provocative and inspiring ideas for one's survival and prosperity. Some books have stood the test of time and still serve as sources of knowledge for humankind, often categorized as "classical literature."
In most of the educational institutions, literature classes' frequently underestimate the importance of foreign classical works. The U.S. schools are not an exception. Thus, many Americans are missing out on fascinating characters, exciting experiences, strong emotions, and new perspectives from international stories, which can change the way we look at things. This month, we introduce seven essential classical works from European authors that are well worth reading at least once in your lifetime.
Nausea by Jean-Paul Sartre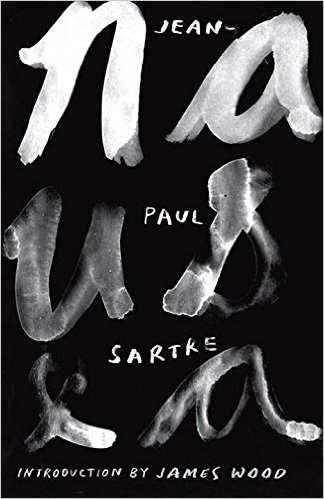 The first to refuse the Nobel Prize, Jean-Paul Sartre is commonly considered the father of Existentialism, a revolutionary philosophical movement in the 19th and 20th-century. Followers of the movement acknowledge the free will, choice, and personal responsibility as essential tools humans forge their existence with. In his book Nausea, Sartre emphasizes the idea of existence over nothingness, the common choice we all make to exist, to suppress nausea. Overall, it's a great philosophical book to boost your knowledge and, perhaps, to think a bit, instead of unconsciously swiping new matches left and right on your Tinder app.
 And Quiet Flows the Don by Mikhail Sholokhov
The famous Soviet Russian novelist, Mikhail Sholokhov won the Nobel Prize in Literature in 1965 for his epic novel And Quiet Flows the Don. Yet it remains too little known in the U.S. The writer painted a detailed portrait of the Don Cossacks, whose seemingly timeless way of life was fiercely interrupted and torn apart. The novel gives significant insight into 20th-century war and revolution in the Russian Empire. Many critics have called the novel a modern version of Tolstoy's War and Peace for its stunning naturalism and historical accuracy. If you like dramatic history or you believe that intelligence is sexually attractive, give it a try.
Faust by Johann Wolfgang von Goethe
The originator of many widespread ideas and the greatest 19th-century influencer, Johann Wolfgang von Goethe wrote a tragic play Faust, which is considered by many to be the greatest work of German Literature. The play intends to motivate us to never stop learning and to avoid critical mistakes through the main character's actions as Faust's life is a mirror of human existence. Crack it open for Goethe to speak your mind and you will acquire an indispensable life experience.
Garnet Bracelet by Aleksandr Kuprin
We bet you have never heard about Russian writer and journalist Aleksandr Kuprin, but don't hasten to underestimate his works. Garnet Bracelet is a short novel based on a real story. The plot was considered by many of Kuprin's contemporaries as the revolutionary beginning for a new type of literature. Dramatic events described in details by the writer will not leave you indifferent to fates of the novel's characters. This book will remind you that most European stories don't have a happy end. However, this fact doesn't exclude the presence of a powerful message carried by the author. Don't miss it!
The Plague by Albert Camus
Sartre's bosom friend and the second youngest recipient of the Nobel Prize in history, Albert Camus wrote a novel The Plague, which is considered an existentialist classic. The novel narrates the deadly plague sweeping a city. In his work, Camus asks questions about the nature of destiny and the human condition. Get ready for a black humor that will make the grimmest man smile and unexpected plot twists that will confuse you. A glass of wine will be a perfect fit for this read.
Pale Fire by Vladimir Nabokov
Many know about Lolita, Nabokov's most notable novel, but few have read his other works. The great example of an underrated work is Pale Fire. The novel is considered to be the most Shakespearean work of art in the 20th century, the only work that implements Shakespearean levels of complexity, beauty, and tragedy along with maintaining a sense of mystery throughout the whole plot. This reading will require a high level of attention and, perhaps, a dictionary to understand the novel, at least literally. Embrace the complexity of thought and enhance your vocabulary with the help of the Russian-American novelist.
The Cherry Orchard by Anton Chekhov
Medical doctor and one of the greatest writers of short fiction in history, Anton Chekhov foresaw the overthrow of royal power in his play The Cherry Orchard. The cherry orchard was a symbol of the old tsarist Russia, which was slowly dying out along with all serf owners and slaveholders who had been nurtured by this regime. The play is not easy to digest. Lovers of literary adventures should put on their thinking caps because there will be no epic battles nor fiery passions. If you want to master your critical thinking, The Cherry Orchard should have a permanent residence on your bookshelf.
Once read, these works will give you a considerable intellectual advantage over your peers and, hopefully, will spark the interest in foreign literature. If you feel this list was of any help to you, there are more to explore in the wonderful world of classic literature.