Celebrating Over Four Centuries of 'The Bard'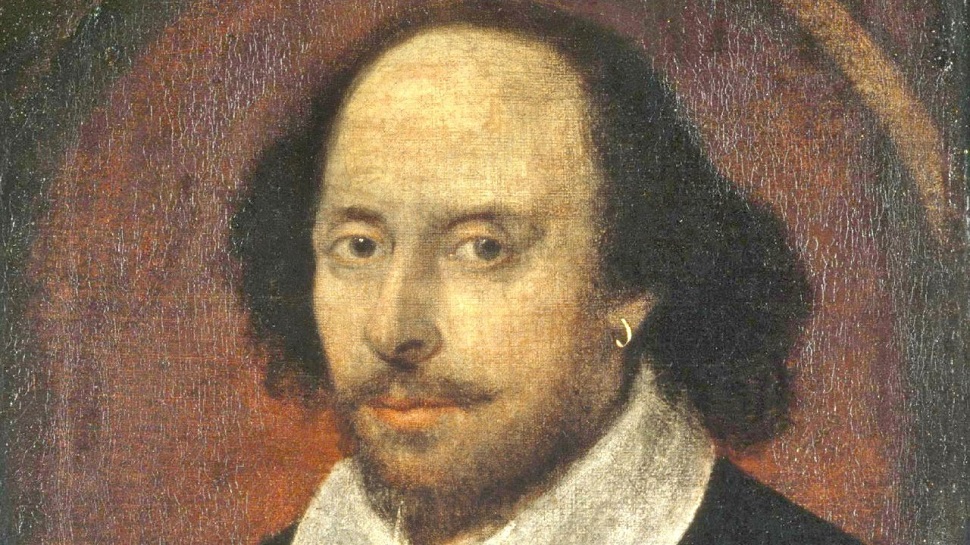 Brittany Jarvis '19 / Emertainment Monthly Staff Writer
"To be or not to be?"
That is the notorious question that has been spoken by numerous actors playing Hamlet, and interpreted by countless directors and scholars. When the First Folio of Shakespeare's work was published in 1623, seven years after his death, Ben Jonson, a fellow writer, noted that Shakespeare was not of an age, but for all time.
The beauty of the Bard's work is its wide range of interpretation. Shakespeare took care to add minimal stage direction, so his work could be interpreted differently to many. This is how we have come to acquire so many unique adaptations. For example Julius Caesar, one of the most widely adapted plays, can range from Huntington Theater's all female cast set in a futuristic parallel world, to Shakespeare in the Park's version portraying Donald Trump as Caesar post 2016 election. Jonson was correct when stating Shakespeare's work wasn't just meant for his own time period. His work has indeed extended far beyond the early 1600's.
William Shakespeare's works are considered classics, and his fame has cause for recognition.  Many know April 23rd as World Book and Copyright Day, a celebration of books and reading across the globe. The date was actually chosen because, William Shakespeare, Miguel de Cervantes and Inca Garcilaso de la Vega all died on that day (Shakespeare was born and died on the same day). Every year celebrations take place all over the world to recognize the magical power of books.  Literature is one of the greatest tools in understanding humankind both past, present, and future. It is, quite frankly, a bridge between generations and across cultures. Bruce Smith, Dean's Professor of English USC explains that "Shakespeare reveals a different face to different cultures and different people at different times." The Bard's work has managed to resonate with each generation and remain relevant centuries after his time.  
Shakespeare's work, originally written in English, has been translated in to as many as 80 languages as a way to further bring people together all over the world. His work has even been translated into some of the most obscure languages such as Star Trek's Klingon. Both Hamlet and Much Ado about Nothing have been translated as part of the Klingon Shakespeare Restoration Project. Shakespeare is also quoted on a regular basis without people even realizing.  He is responsible for coining hundreds of phrases including, "dead as a doornail" (2 Henry VI), "for goodness sake" (Henry VIII), and "jealousy is a green eyed monster" (Othello).  We can also thank the Bard for widening our vocabulary with the approximately 1,700 words he invented, such as addiction, bedazzled, and tongue-tied.
William Shakespeare was also fortunate enough to be extremely successful in his time. When he was born in 1564, Elizabeth had already been Queen of England for 5 years. Most of Shakespeare's plays were in fact written after her reign, but we know she was rather fond of the upstart playwright. Shakespeare and his troupe, known as The Lord Chamberlain's Men, privately performed in front of Elizabeth herself. From published copies of his plays we know that The Merry Wives of Windsor and Love Labor's Lost were performed for her. Shakespeare's success didn't end there, he was also adored by Elizabeth's successor, King James I. In 1603 King James I signed a contract with Shakespeare, renaming his troupe to The King's Men. Soon after, Shakespeare actually wrote the play Macbeth as a way to settle conflict over James' newly appointed reign over the people. This favoritism from the Queen and King helped to give Shakespeare the ability to write plays that were considered controversial for the time.    
Many of the themes Shakespeare wrote in his plays were revolutionary, even if somewhat disagreeable. He focused heavily on identity, human interaction, and social issues. Shakespearean plays are broken up into the categories of comedies, tragedies, histories, and romances. His ability to incorporate such radical themes for his time is one of the many reasons Shakespeare is still so relevant today. For example, The Taming of the Shrew focuses on sexism, Othello battles racism, and Merchant of Venice, is the first play to ever portray antisemitism as well as homosexual characters.  
So many of Shakespeare's characters and themes are still relevant today. There are clear reasons why classrooms and historians still study the works of the Bard. Through his unique style, and beautiful language, William Shakespeare managed to accomplish what so many dream of; he made his writing timeless.