Bungie Shows Off the Start of Destiny 2's Second Year with Forsaken Expansion
Including changes to the weapon system and a brand new mode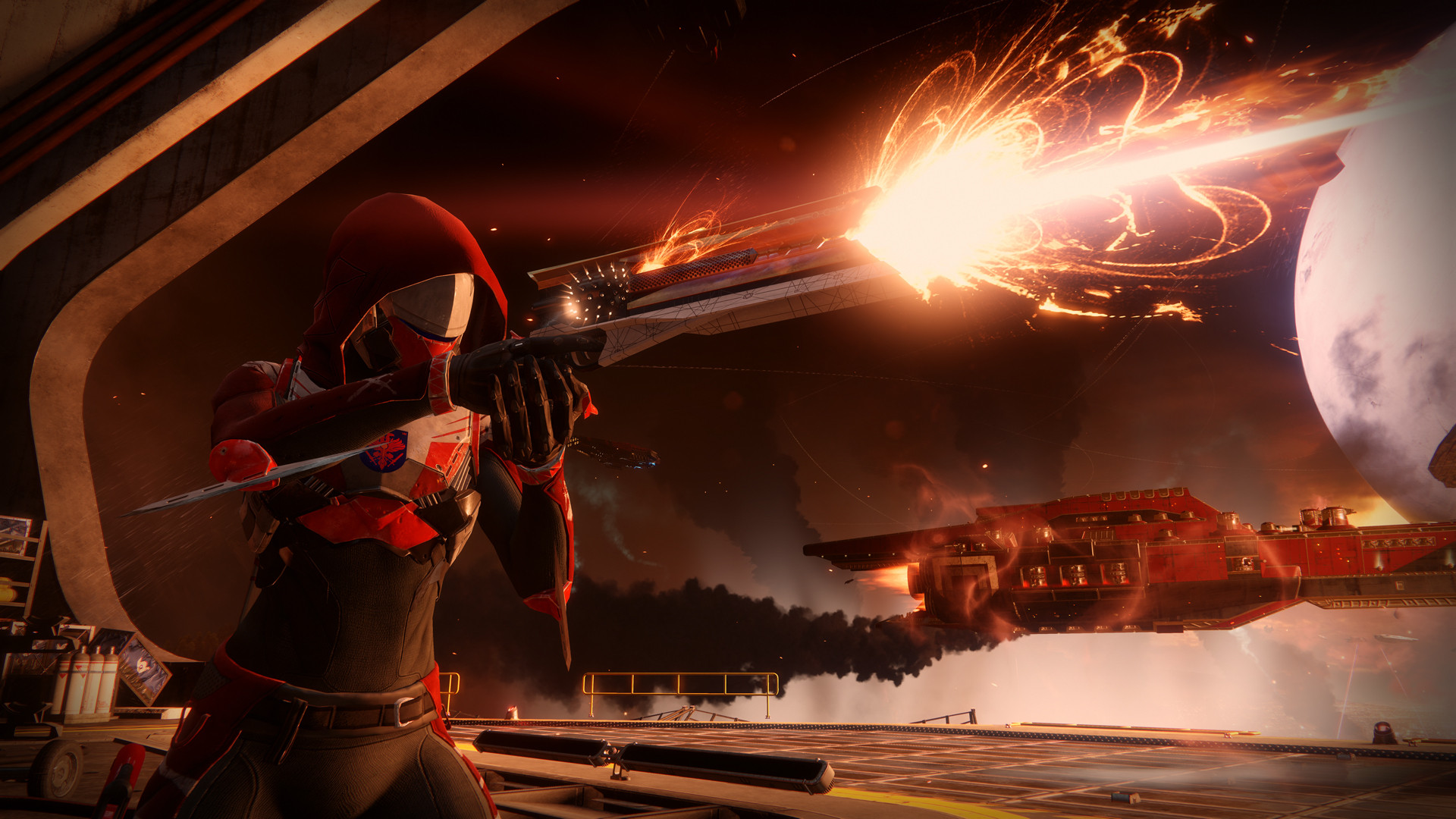 By Neal Sweeney '19 // Emertainment Monthly Executive Video Games Editor
After a tumultuous first year filled with fan complaints about its weapon system, a poor reception to its first expansion, and an increasingly dismayed community, Bungie is attempting to right the ship with it's next expansion to Destiny 2: Forsaken. The new experience will mark the beginning of the game's second year and will be accompanied with a slew of quality of life changes players have been asking for.

The expansion's main questline will feature a story that is gritter then what's been seen in Destiny before, but didn't go into much detail about its premise. A reveal trailer will debuted sometime during E3 next week, but the expansion will feature two new locations: The Tangled Shore and The Dreaming City, both seeming to bear connection to the games Awoken race of characters. Throughout the expansion players will be set to take down eight mysterious barons and their crew, and embark on a brand new raid set place in The Dreaming City, a space which is devoted to end-game content and will change over time to expose new secrets.

Forsaken will also introduce a brand new mode to Destiny 2 called Gambit, which will pit players against one another and NPC enemies, and four new crucible modes. In Gambit two teams of four will be sent to separate arenas to fight enemies and collect motes which can be deposited into a container, deposit motes to lock down the other team's container, and to eventually unlock a final boss. The mode will be playable at E3 in Los Angeles next week and at GuardianCon in Tampa Bay, Florida on July 13th and 14th.
During Forsaken's reveal stream Bungie debuted a brand new roadmap which includes an overhaul to the weapon system that offers more variety, and reintroduces weapon randomization for different stats and perks for the same guns. Not only that but Bows will be an added weapon type, the game's mod system will be getting an update, and players will have an additional 200 slots in their in-game vault for storing all that gear. Additionally These changes will be available for all players, even those who might not purchase this expansion.
Hey if you like Destiny 2, great! Play that way. But if you like Destiny 1? Great! Play that way. But if you're crazy, why not three shotguns just for the fun of it?
– Josh Hamrick, Sandbox Design Lead
Finally these updates will add in some new quality of life elements including in-game collections for players to track how many of the game's various items they've collected, triumphs to track and reward accomplishments, and a new way to discover lore within the game.
Forsaken will be the first launch in the second year of Destiny 2, but not the only one. A new Annual Pass has been made available that will include three content drops over the year following Forsaken with each one offering activities, end-game content, and loot. The pass will cost $35 and include Black Armory this winter, Joker's Wild in the spring, and Penumbra next summer. Worth noting is that in order for players to play Destiny 2: Forsaken they must own Destiny 2 and the game's first two expansions, which currently only come in a $35 pass. For the launch of The Taken King a $60 package was available with the previous expansion pass and the new pack, but no such offer has been made available for Forsaken as of this writing.
The Bungie team said that there is much to talk about between now and when Forsaken launches on September fourth, but the road ahead is starting to look promising.