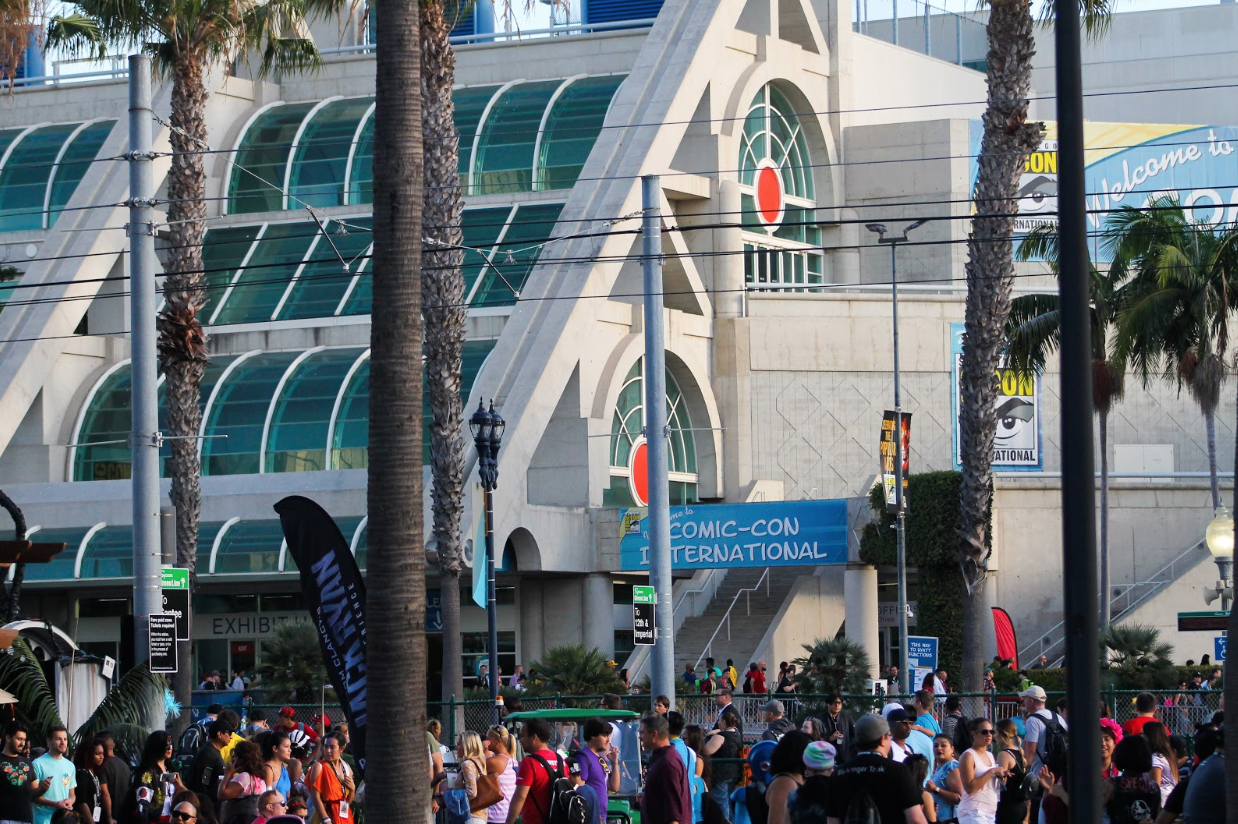 Jonah Puskar / Emertainment Monthly Comic Books Editor
Erin Graham / Emertainment Monthly TV Editor
---
Fans of Syfy's cult classic show Wynonna Earp had a lot to be excited about as the show just announced it's renewal of a fourth season. This comes just one day after the airing of it's season 3 premiere. The panel also announced an upcoming release of Wynonna Earp Funko Pop figures, a great chance for fans to get merch for the surprise hit show.
Warner Bros. had a large showing at their panel, showing not one but two trailers for upcoming DC Comics live-action movies. First up was Shazam! which stars Zachary Levi as the titular goofball superhero who is really a young teen boy with magic powers. The trailer has been praised for its light tone and Levi's infectious enthusiasm. Then came the first Aquaman trailer, featuring Jason Momoa's character fans might be familiar with from Justice League. Only time will tell if DC's most ridiculed superhero can hold his own at the box office.
[embedyt] https://www.youtube.com/watch?v=BK-l4ekgsAg[/embedyt]
[embedyt] https://www.youtube.com/watch?v=WDkg3h8PCVU[/embedyt] DC wasn't the only major showing for Warner Bros. Other franchises had big reveals as well, such as Fantastic Beasts: The Crimes of Grindelwald showing it's first full-length trailer and revealing more about Jude Law's younger Dumbledore. The presentation also featured an appearance by Johnny Depp, an actor mired in controversy lately, who gave a monologue as his villainous character. Another franchise with a trailer released was Godzilla: King of the Monsters, the sequel to the 2014 film Godzilla. The trailer features Stranger Things star Millie Bobbie Brown and gives glimpses of new takes on monsters such as Mothra.
[embedyt] https://www.youtube.com/watch?v=vvFybpmyB9E[/embedyt]
[embedyt] https://www.youtube.com/watch?v=wVDtmouV9kM[/embedyt] Marc Evan Jackson moderated The Good Place panel in a similar temperament as his godlike character on the show, Sean. Ted Danson and Kristen Bell revealed that the main reason they signed onto the show was their mutual respect for one another, while newcomers D'Arcy Carden and William Jackson Harper recalled funny behind the scenes moment. NBC released the first two minutes of season three, which you can watch on NBC on September 27th.
Steven Universe creators treated fans to a brand new Universe episode where fans got a first look at the ominous White Diamond. The panel announced a series of Universe releases coming in the next few months. The Heart of the Crystal Gems arc will soon be released on DVD, and a new RPG mobile game drops on August 2nd. The room nearly burst with screams with the announcement of a Steven Universe movie, and you can watch the trailer below:
[embedyt] https://www.youtube.com/watch?v=TlmfPB20Ln4[/embedyt]
Marvel announced that John Mulaney will voice a character in this December's animated Spider-man: Into the Spider-verse movie (watch the trailer here). The hit comedian will play Spider-Ham (alter ego: Peter Porker), an alternate Spider-man from a planet of animals.