Review: "Grace" Exceeds Expectations in Every Aspect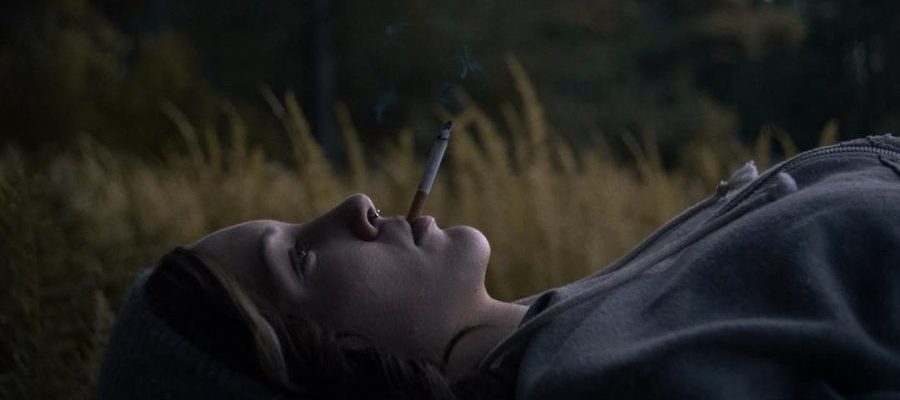 Olivia Luisi '21 / Emertainment Monthly Staff Writer
Grace starring Tate Donovan and Katie Cassidy is a film full of comedic moments dealing with a once upon a time famous writer named Charlie (Donovan) who has writer's block. To make matters worse, Charlie's best friend and agent Bernie (Matthew Lillard) has spent all of the money the two made from previous books without Charlie knowing. If Charlie doesn't write another groundbreaking novel, the two will be in debt forever. In order to save himself, Bernie decides to send in another struggling writer, Dawn (Cassidy) to inspire and help Charlie get back to writing.

Throughout the film, the audience is drawn into Charlie's rich but broken life. Whenever the audience sees Charlie struggling the coloring is full of dark blues to indicate the stress and depression that Charlie has been going through for most of his life. He lives in the house he grew up in and is consistently reminded of all the turmoil his mother put him through. Luckily, with Dawn helping him he starts to get over the hurdle of his past and start writing again. Dawn continually inspires Charlie to enjoy life again and to not be fearful of the world.
The writing was so brilliant that even when there was no dialogue the actors knew exactly how to capture the audience's attention. The actors Tate Donovan and Katie Cassidy did an amazing job of reeling the audience into their world of being helpless writers that wouldn't have been inspired if they hadn't met each other.  Their dynamic with each other was breathtaking with every scene they were in.

The camera work was absolutely phenomenal. It amazed the audience that a certain movement of the camera angle could tell a story within itself.  One of the most interesting camera angles was when Dawn would move around the glass bunnies. At Dawn's old home she would move around beer bottles near the front door so then if there was an intruder she would hear the bottles knockdown and be warned. So when she got to Charlie's fancy house she decided to take the glass bunnies and put those around the door so then she could do the same thing if there happened to be an intruder.
Grace is a film full of breathtaking storylines that so many writers can relate to. Not only was watching the film enjoyable, but also seeing how all the behind-the-scenes crew worked on the film was an amazing experience. Grace is one of the best movies of this year because it includes so much more than what meets the eye.
Overall Grade: B