Review: "Colette" – A Woman Who Stands Up to Men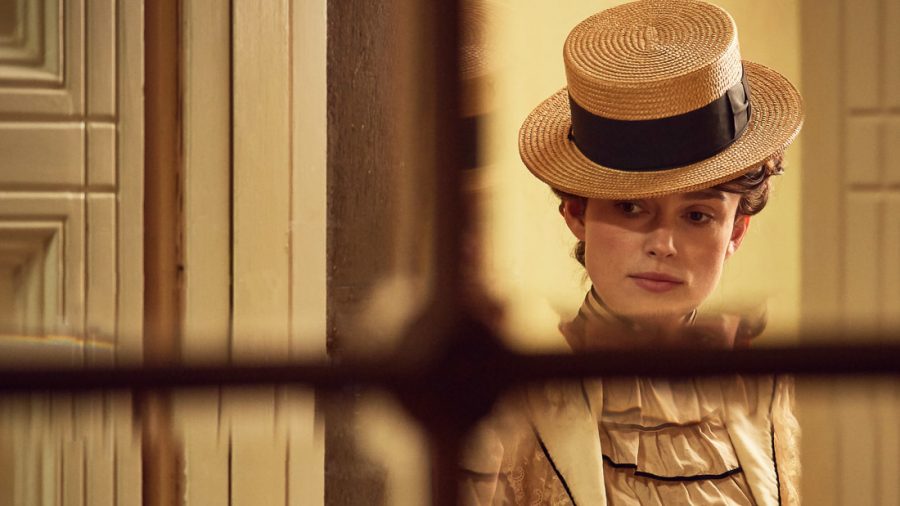 Isabelle Braun '20 / Emertainment Monthly Staff Writer
In the 1940s, women faced a challenging situation in the workforce. Men and women were on a slightly more even ground; however, it was still heavily uneven. Women's work, especially in the publishing world, was somewhat forced to be published under a man's name in order to get any recognition from the public. One woman, in particular, faced a personal issue in this field, and her hard work to get recognized is now known today.
Colette came to the big screen with the protagonist of the film being the famous novelist Colette, played by Keira Knightley. After marrying the famous writer, who goes by the name of "Willy" (Dominic West), the couple moved to the dazzling city of love, Paris. As money is tight, Willy convinces Colette to ghostwrite for him, as they will then have double the work available to the public under a man's name and, therefore, a greater chance of receiving income. Yet, after Colette's most famous work, Gigi, gained enormous popularity, she started to fight to get her work published in her own name. The movie as a whole is a fantastic compilation of topics from pushing societal constraints, rebranding literature, and standing up for one's own work.

While showing in only select theaters, Wash Westmoreland's movie is already the talk of the movie industry. Keira Knightley was made to perform in period pieces during the modern age. Her ability to dramatize the character and bring it to life on the screen is remarkable. Knightley has a way about her acting that draws in a younger crowd. It could be that she acted in this generation's childhood movies, such as Pirates of the Caribbean, or that she has played controversial roles, such as Georgiana in The Duchess. However, most likely, it is Knightley's appearance of not being afraid of the camera. Throughout Colette, Knightley looks dead-on camera; it is like she is attempting to look the audience in the eye. This fierce determination to not look away from the camera only enhances Knightley's performance of her character. It emphasizes Colette's passion and fight for her career because she is not backing down from an uncomfortable situation.

This courage translates will into one of the main components of Colette's story that is told within the movie. Screenwriters Richard Glatzer, Westmoreland, and Rebecca Lenkiewicz do not hide the same-sex attractions that are a staple of Colette's life. The tasteful depictions that Westmoreland directed enhanced the characters and the storyline. It captures the exploration of the female body and the uncertainty of the first couple encounters both before and after the first sexual encounter.
The art of Colette brings to life the amazing story of a woman who fought for recognition. The timing is appropriate and Knightley's performance showcases a strong woman who knows what she wants. This artistic work is definitely one to admire both afar and up close.
Overall Grade: A
Watch The Trailer:
[embedyt] https://www.youtube.com/watch?v=c_8U7gjb2k4[/embedyt]