Review: 'The Kids Are Alright': A New Comedy for Everyone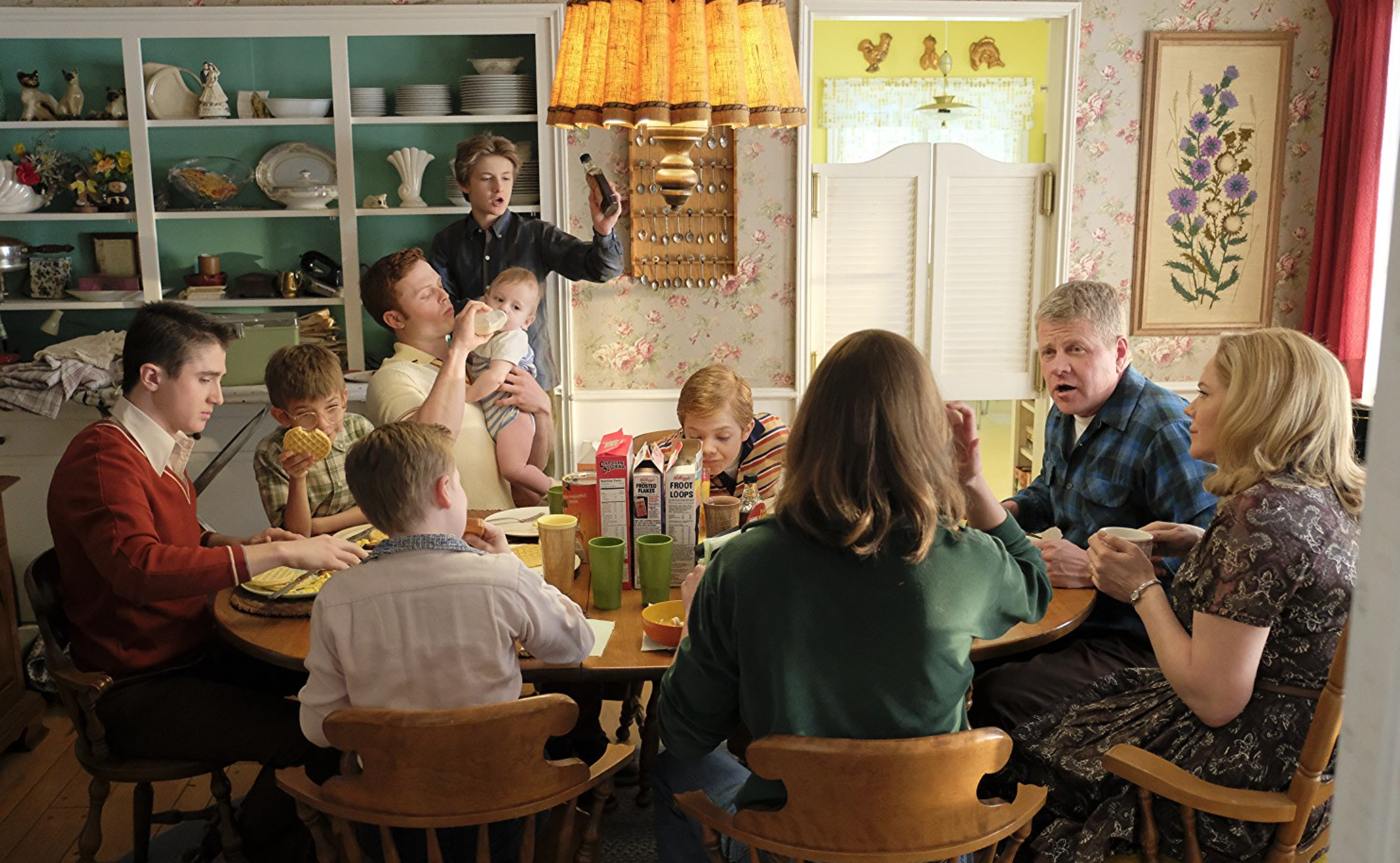 Alessandra Guarneri '21/ Emertainment Monthly Staff Writer
The Kids Are Alright may be everything a lover of comedy asks for in an American sitcom television series and more.
The series was created by Tim Doyle, as he had a very similar upbringing, and may take inspiration from some events he experienced firsthand. The family in the series , the Clearys, consists of eight boys and two very stressed, yet comical, parents determined to raise their kids correctly and most importantly, to the best of their ability. The pilot of this series establishes a high potential for character development and curiosity about where the plot may go from where it started. With humorous narration and relatable situations, those who tune into this new series will not be disappointed.
The brand new ABC television series, to premiere on October 16, 2018, takes place in Los Angeles during the 1970s and revolves around an Irish Catholic family. It brilliantly allows viewers to see the story behind each member of this family slowly develop from Episode 1. The Kids Are Alright will make you laugh, reminisce on old times and make you want to have a funny conversation at your next family dinner.
Through its first episode in particular, viewers are able to take in the concept of the show and understand where it may be going for the rest of the first season. It's lighthearted and definitely family-friendly, yet also refreshing and with a new perspective. Parents may relate to feeling the way the parents of the Cleary boys feel and relate to certain situations as children and young adults may relate to the situations the characters their age on the show are going through. There are typical family dilemmas and scenes that may remind those watching of something they have experienced in their own lives countless times. Although the series takes place in the 70s, Doyle succeeded in making it effortlessly relatable in a comical way.
The Kids Are Alright is the type of sitcom entertainment ABC deserves. Series like this are commonly enjoyed by people of all ages and backgrounds and this is one that some may not be able to stop watching. While The Kids Are Alright is full of uniquely created and well thought out characters with such specific personalities, the concept of this series is also very compelling and draws in a diverse audience. It is evident from the first episode of this series that there will be lots of surprises, drama and moments that will make you laugh until your stomach begins to hurt. You will not want to miss this show and be one of few who are unfortunately not talking about it the day after its premiere. Tune into ABC network for The Kids Are Alright tonight,  October 16, 2018, at 8:30 p.m. EST.