Review: A.D.: After Death (Vol. 1)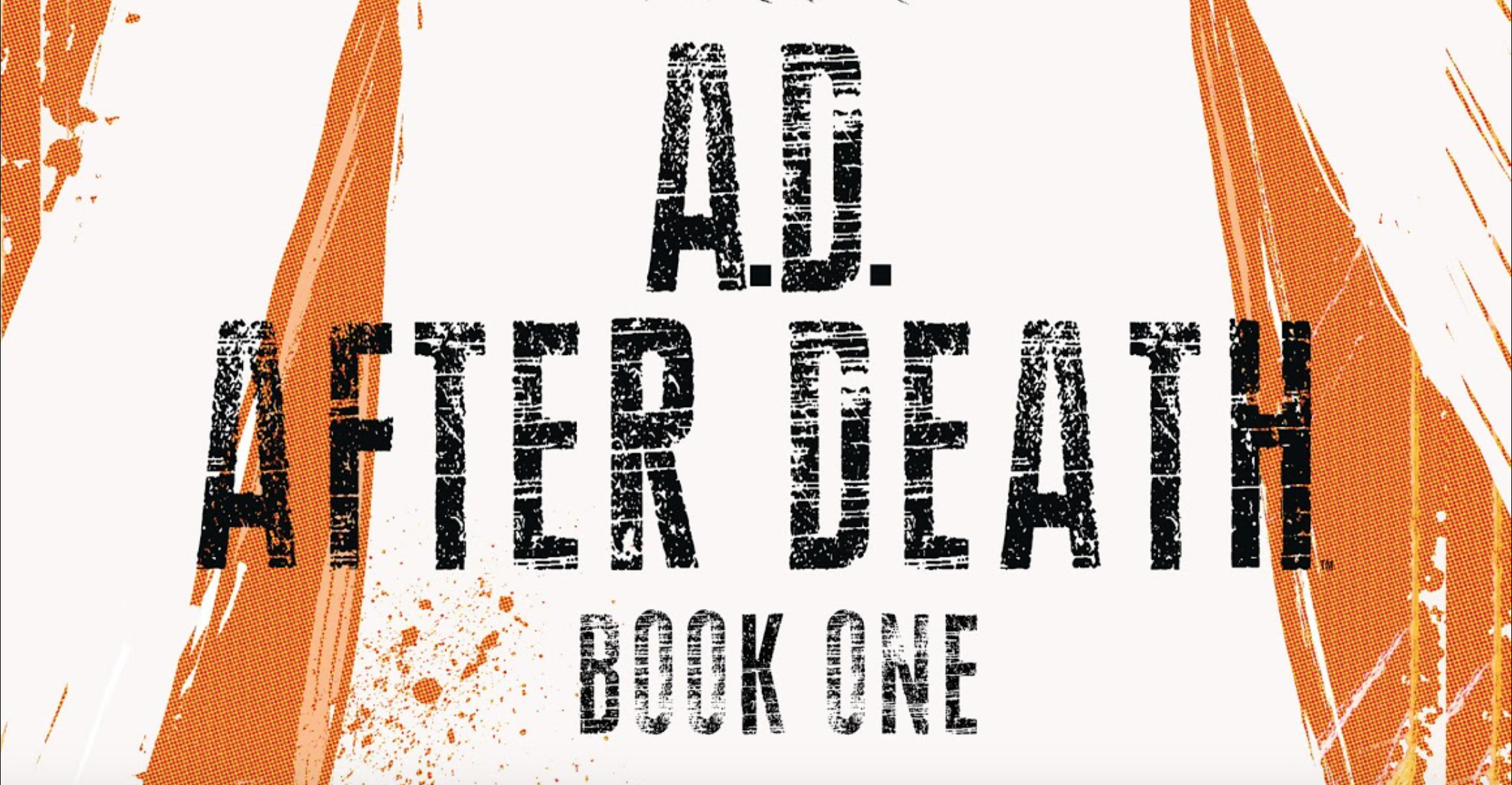 Skyler Johnson '22 / Emertainment Monthly Staff Writer
First published in June of 2017, A.D.: After Death immediately stands out. It's comprised of three volume-length chapters, and the covers of each book aren't the normal glossy comic book paper, but instead made of thicker, more leathery paper, which makes it really interesting to pick up and read. More importantly, it's written by Scott Snyder and drawn by Jeff Lemire. Scott Snyder, known for his work on American Vampire, Detective Comics, and more recently Dark Knights: Metal, creates a tone that captures the reader's attention due to how beautiful and sad it is. The artstyle of Lemire, known for comics such as Sweet Tooth, Descender, and Plutona, succeeds in creating a feeling of creepiness that matches the tone of the piece perfectly.
The comic is about a man named Jonah. It begins by talking about his childhood, in which we immediately find out that he has had a tough home life, and his parents didn't have much money. They go down to Florida where they experience an entirely gloomy vacation, and as they're about to go home Jonah find a balloon. On the balloon he finds a message saying that if they call a certain number they'll win a prize. They call the number only to find that there is no prize and that the contest is over. The mother faints for seemingly no reason and the father, given all the family's misfortunes, yells into the phone demanding the prize: a gaming console. This situation causes young Jonah to scream. Fast forward to 825 AD, or after death. Most of the human population has been decimated, a select few are immortal, and Jonah hears a voice from a radio transmission from an area thought to have been devoid of human life for thousands of years.
The comic consists largely of flashbacks from Jonah's unfortunate past. Each flashback is its own emotional story that helps develop Jonah's character and the surrounding universe. Ultimately, it's a piece about love, freedom, and most importantly, death. It's a beautifully written piece of writing, entirely unique in the way it's presented. The artstyle is phenomenal and the the lettering is excellent with a courier font that looks like it's bleeding into the paper.
Overall, because of the way it's presented, and the way the cover looks, I highly recommend you buy A.D.: After Death from your local comics vendor.
Overall Rating: 9.8