Top 6 Halloween Specials to Watch All Year Long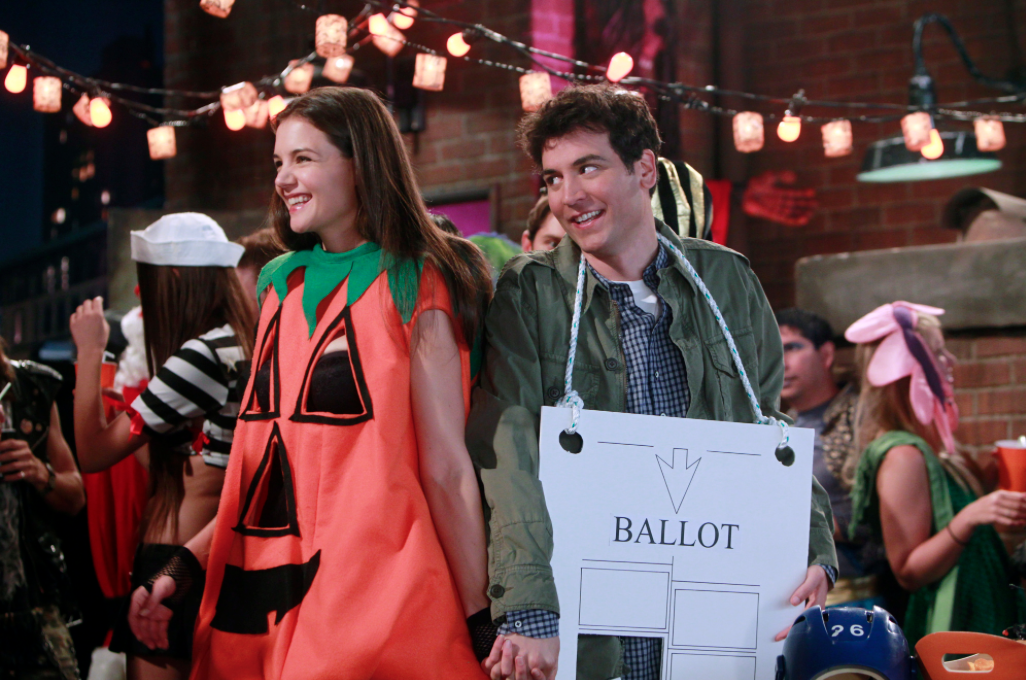 Lillian Cohen '21 / Entertainment Monthly Staff Writer
Halloween nowadays is more than just the one night of costumes and candy. There's the weekend before and after filled with festivals and late nights around town. There's 13 Nights of Halloween on Freeform, extending for an entire month of movies despite its name. There's candy and costumes out at grocery stores and Walmart as soon as school supplies go on sale. The Nightmare Before Christmas is a classic Christmas Movie as well. And yet, the longest stretching cackle of the 31st's haunted spirit is the excitement behind a Halloween special. So, this year, don't watch it once and wait for next year. Here are seven Halloween specials rad enough to get those bats flying around all year long.
It's the Great Pumpkin Charlie Brown


Somehow all of these cartoons have become classics for the holiday seasons, one seeming to exist for everything. But, the Halloween special has become synonymous with the crisp pumpkin season, people across the country setting the DVRs to tape the annual viewing.
The storyline is interesting, something I personally have a problem with in Peanuts movies in general, usually. The pumpkin patch storyline thread is hilarious and reminds me of Ross (David Schwimmer) from Friends dressing up as the Holiday Armadillo time and time again. It shows that same quality of Christmas so often forgotten in Halloween specials – the wonderment. Linus (Christopher Shea) is the unlikely shining character and we love him for it, straggly blanket in toe against his cheek.
This is a special made for year-round eyes, not just the annual spotlight.
Halloween is Grinch Night


This special, argued both to be the prequel and sequel to the famed The Grinch Who Stole Christmas, is an interesting turn of events to say the least. Airing in 1977, The Grinch comes out of his hiding on the mountain to scare the citizens of Whoville.
The storyline is quite basic, but it's the visuals that add an artistic strength to the film, both the films aesthetic and actual pictures. I honestly watch it for that, not all too fond of The Grinch himself, unlike most people I know.
So, if you want to determine once and for all if the chicken came before the egg, watch it for yourself and compare.
Wizards of Waverly Place – "Wizards and Vampires vs. Zombies" (S.2, ep. 29).

For those who grew up watching the show on Disney Channel, the series that arguably launched Selena Gomez's career, there's already a halloween-aspect to the show. I mean, "wizards" is in the name. And yet, with vampires and wizards and zombies all together at the same "ant-prom," its a mystical dance-party for the decade. Honestly, sometimes I watch it for the zombie dance. It's "Thriller," but better. A dance battle commences and limbs fly. You'll be laughing and dancing for the whole 30 minutes.
Toy Story of Terror!


There sure is plenty of material for this gang of familial toys, stretching two sequels and several specials; Toy Story 4 in the works currently.
Only coming out a few years ago, in 2015, the original group and a few new feature players from Bonnie's house take on a roadside hotel and things get spooky when Mr. Potato Head goes missing. It's short but funny and adorable; the perfect haunted detective piece to watch while waiting for the next full-length film to hit theaters in June 2019. Not enough to leave a long-lasting scare, but to keep you on your toes with some accompanying candy.
The Suite Life of Zack and Cody – "The Ghost in Suite 613" (S.1, ep. 19).


The Sprouse twins (Dylan and Cole) are always up to some kind of mischief, even if now it's just ragging on each other on Twitter. But, it all started at the Tipton Hotel in a live-in suite. It's still the first season, the blonde duo still dressed in their original bowl-cuts, when they hear that suite 613 is haunted. So, they decide to investigate, bringing a whole string of friends and laughs behind them in the elaborate antics. It turns out to be nothing (come on! It's Disney Channel), but the progression is nice to follow.
This episode is perfect for an afternoon of Halloween specials, a few laughs and familiar to break up the classic pieces.
How I Met Your Mother – "Slutty Pumpkin" (S.1, ep. 8)


While telling the long drawn-out story of how he met their mother, Ted Mosby (Josh Radnor) explains to his kids the story of the infamous "slutty pumpkin," a girl that he met on Halloween that he couldn't get off his mind for years, returning in the same costume to the same party again and again, determined to find him. Why tell his kids this, who knows? But it's around this episode when the series actually starts to get good, the jokes landing and Ted developing a life outside of his obsession with Robin (Cobie Smulders) to my relief, prior content making me cringe.
This episode has a companion piece six seasons later, but it also stands alone quite well. It's creative, funny, quirky, and well-thought. I'd call that a win.