Review: Though Non-Traditional, 'In Search of Greatness' Still Succeeds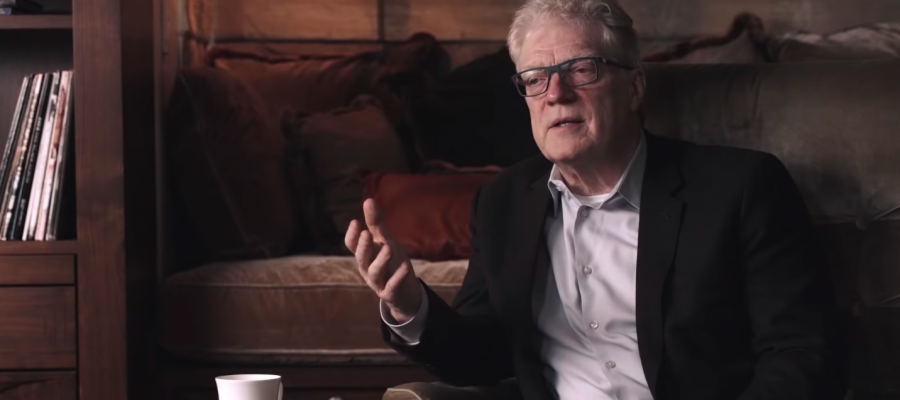 Nicola Carbini '21 / Emertainment Monthly Staff Writer
In Search Of Greatness, a documentary directed and produced by Gabe Polsky is a film that challenges the human mind to cope with nature. Mr. Polsky interviews four of the greatest major athletes: Wayne Gretzky for hockey, Michael Jordan for basketball, Pelé for soccer, and Jerry Rice for football, to tell us about their experiences with growing up, and not being forced to play sports. They all played because they had a passion for it, a curiosity, a drive that led them to express creativity on the field, court, or track.
Both Williams sisters, Venus and Serena, are put into the documentary as well, and what their father has to say about training them is something else, something only the best of coaches would do. If your mind is onto something you should go out and explore what that thing is.

There are many theories that are put into one's head while watching this film, theories that make you realize you could be doing a lot more in life, if you just tried something else: got out of your comfort zone. Take a look at David Bowie, The Beatles, or Einstein, they were probably all judged and laughed at before the world realized what exactly they could do; they broke the barrier by doing something different from the others, that's what made them stand out.
The format of the documentary "is not traditional, some films are like chapters…I really wanted it to have a natural flow, you know?" Polsky said in an interview. To be able to "throw a hail mary" and hoping that it lands in your teammate's hand is what everybody should do in life, if somebody wants something, you can't just wait for someone to give it to you.

However, to be cliché, one is usually going to fail at something. It may be a tryout, a penalty kick, or a presentational pitch to a producer for your feature film you are trying to put out. Putting seventy-five percent into something isn't good enough, you have to go full fledge 100%. It is here that if you fail, it should only be a motivator to do better the next time. To stand out and show integrity over others will bring greatness, but practice is vital for the process to fully develop. The environment every single person lives in can be transformed into something that it is not. Hence, in the forever ongoing debate of nature vs. nurture, nature will always override nurture, but, in a way, they are symbiotic, and cannot detach from one another, no matter how hard one tries.
There is a nature to the flow of the scenes, with transitions breaking down the psychology and physics of sports. The documentary is both stimulating and entertaining while also educating in a different fashion. A documentary made "differently," although nothing is new, In Search Of Greatness, is definitely a movie worth the watch.
Overall Grade: B-
Watch The Trailer:
[embedyt] https://www.youtube.com/watch?v=J-B9CVCcLrM[/embedyt]