The Best Seasonal Reads for Fall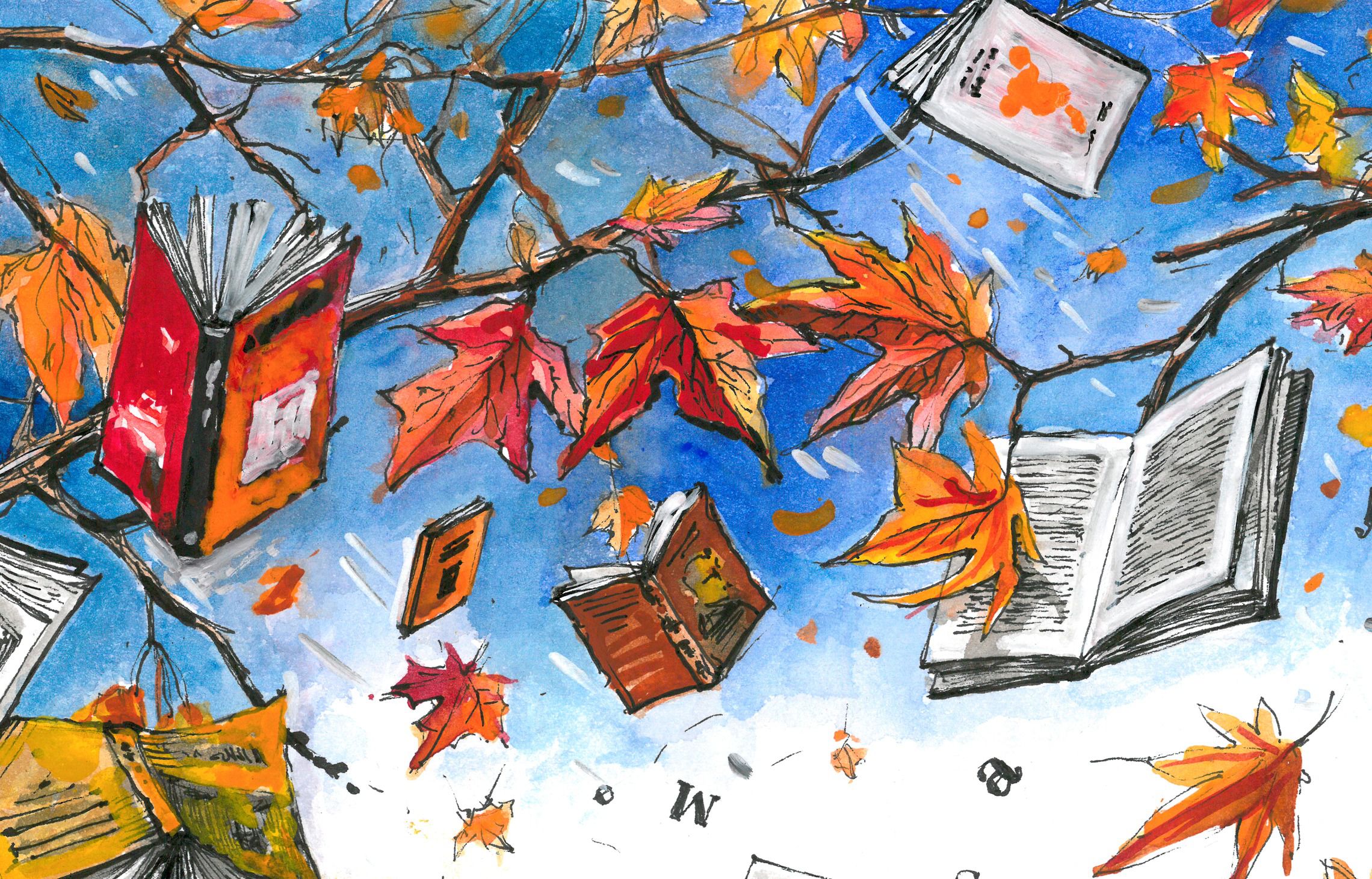 Brittany Jarvis '19 / Emertainment Monthly Staff Writer
The Dreadful Tale of Prosper Redding, by Alexandra Bracken
Prosper Redding is the only unexceptional Redding in his famous, wealthy family. He thinks there's nothing special about him. That is, until he realizes there's a demon inside of him. Turns out the Redding fortune came from a contact made with the malefactor Alastor. However, Prospers great-great-great-great-great-something grandfather broke that contract, and now Prosper is facing the consequences. With only days to break the curse and banish Alastor back to the demon realm, Prosper is running out of time to save his family and himself.  
City of Ghosts, by Victoria Schwab 
Cassidy Blake doesn't lead the most normal life. That is, with her parents being ghost hunters and all, oh and she can see can see ghosts. In fact, her best friend Jacob is one. When her parents get an opportunity to film a TV series about ghosts in Edinburgh, Scotland, Cass suddenly finds herself in an extremely haunted city, and not all of the spirits are friendly. Here she meets Lara, a girl who seems to share Cassidy's ability of venturing between worlds and into the veil. Lara says it's their job to send ghosts beyond the veil. Class isn't too sure about this new found mission, but she does know that the sinister Red Raven must be stopped.
A Discovery of Witches, by Deborah Harkness
Nestled at her desk deep within the Oxford's Bodleian Library, young scholar Diana Bishop unknowingly calls up a bewitched alchemical manuscript in the course of her research. Though Diana comes from an old distinguished line of witches, she wants nothing to do with magic and sends the manuscript back to the stacks. However, her discovery sets off the fantastical world of witches, daemons, and vampires, as they soon begin to appear in the library. Diana tries her best to ignore them, but there's one tall, dark, and mysterious vampire that she just can't seem to shake. Matthew Claremont, infamous to his kind, is most intrigued by Diana and the mysterious manuscript only she has the power to find.
Vicious, by V.E. Schwab
Victor and Eli started out as college roommates. Both are brilliant and arrogant, and share interest in each other's senior theses, adrenaline, and near death experiences. However, when their theses turn from academic to experimental, both wind up with extra ordinary (EO) abilities. Now, ten years later Victor is out of jail and wants to catch up with Eli, his old friend turned foe. Meanwhile, Eli is out eradicating all the EO's he can find. Both are destined to cross paths again, but who will end up alive?
The Call, by Peadar Ó Guilín.
Imagine living in a world where at any moment you could be taken and wake up in a nightmarish land infested with the Sídhe, a magical creature with no mercy? From the age of 10, the Call is the moment every young person trains to survive, even 14-year-old Nessa, who is permanently disabled from polio and can only navigate the training on crutches. One by one, students vanish, sometimes forever, into the Grey Land of the Sídhe, but Nessa is determined to survive her Call.