Anderson .Paak's "Tints" is Your New Favorite Road Trip Song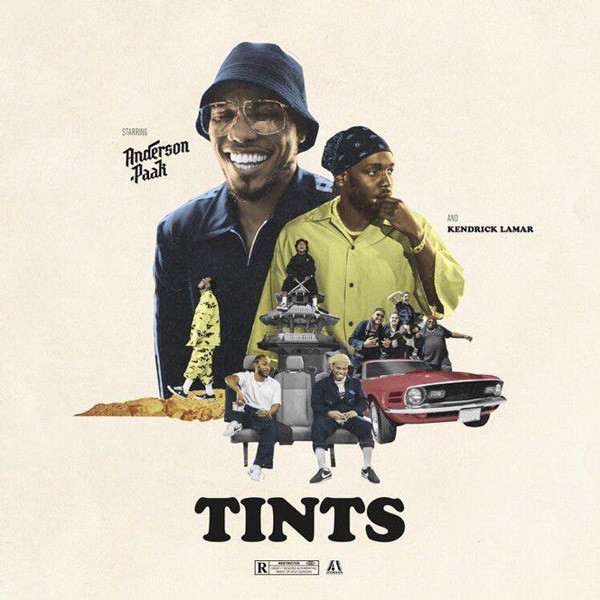 Written by Katrina Dizon
Edited by Carly Thompson
Anderson .Paak's newly released single "Tints" featuring Kendrick Lamar is a funky, upbeat song that can lift anyone's mood, and is the perfect dose of yellow during the finals blues. In true Anderson .Paak style, the song is heavily influenced by 80's beats that remind you of other Paak. classics such as "Come Down" and his feature on Domo Genesis' "Dapper".
The single makes you reminisce about warm summer days and car rides with the windows down. Its lively instrumental and overall funky vibe makes the listener overlook the song's theme of privacy as a celebrity. Paak and Lamar reiterate their desire for tinted windows in their cars in order to be concealed from the paparazzi. The line, "and it's no good for me, it's so good for them," explains how being followed and photographed constantly negatively affects .Paak, while it financially benefits paparazzis. Kendrick Lamar's effortless flow made him a memorable feature of the song. His play on words in the line, "I need tint so I can live with a peace of mind, without ****** takin' a piece of mine," cleverly expresses his need for privacy in order to be at peace.
This song is the first single to be released from .Paak's highly anticipated album, Oxnard, which is named after his home city. The album will be released Nov. 16 and has a tracklist consisting of several prominent features, including J Cole and Pusha T, which only adds more hype to the album release. Oxnard will be concluding .Paak's "beach series," as his previous two albums were named Venice and Malibu. According to Rolling Stone, fans should expect this new album to have, "sprawling psychedelic grooves and confident verses."
Though some may consider .Paak a newcomer in the music industry, he has had a large influence as an R&B artist. .Paak has been featured in several iconic songs, like Mac Miller's single Dang! from The Divine Feminine and Chance the Rapper's gospel-inspired song Blessings (Reprise) from The Coloring Book. In 2017, .Paak received a Grammy nomination for Best New Artist as well as his most recent album, Malibu, for Best Urban Contemporary Album.