Review: 'The Little Drummer Girl' is a Triumph for AMC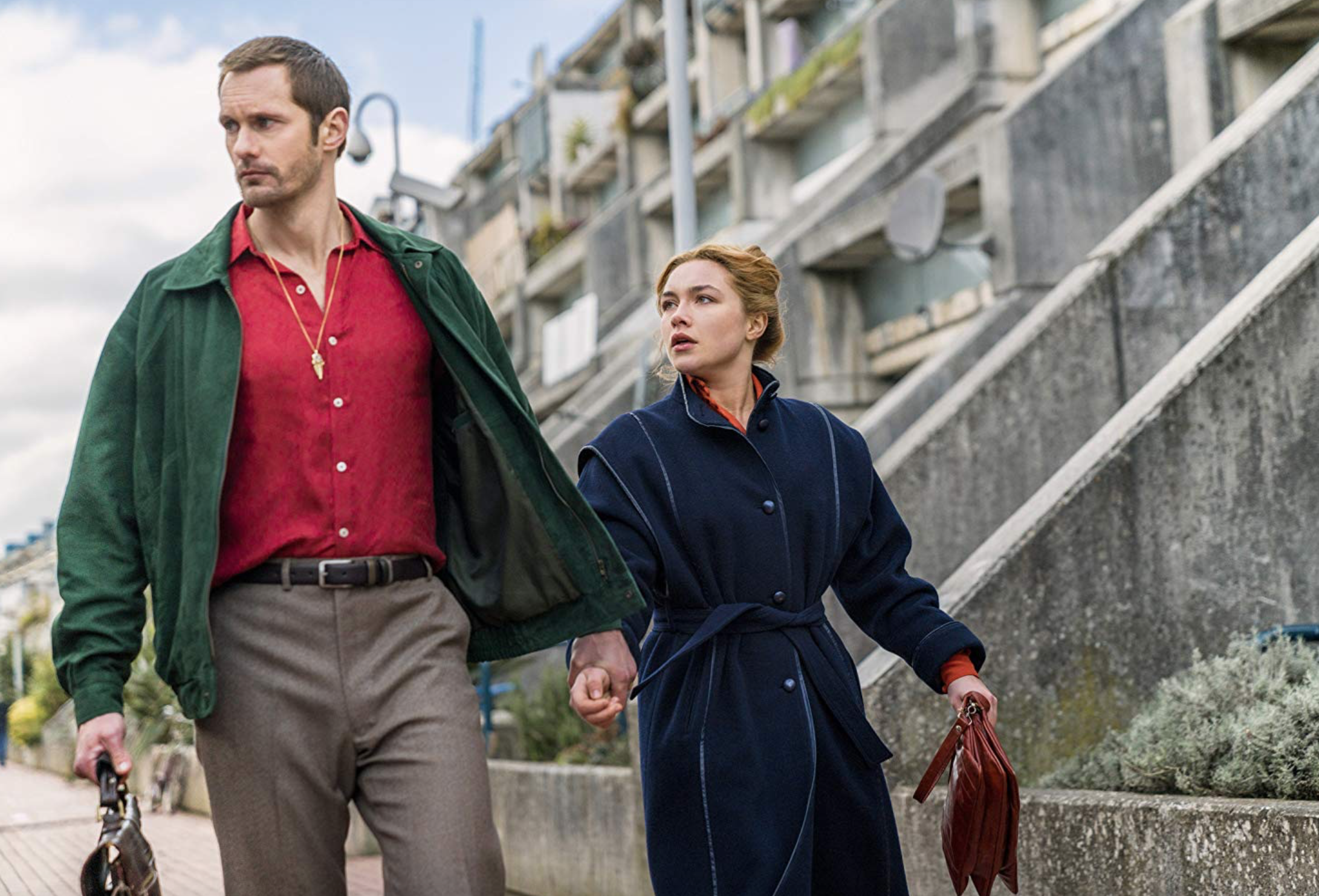 Cameron Lee '20 / Emertainment Monthly Staff Writer
Spoiler Alert: This review contains spoilers for The Little Drummer Girl.
AMC was successful in 2016 in turning the John le Carre novel The Night Manager into a riveting and award winning mini series. Now, 2 years later, they've adapted Carre's 1983 novel The Little Drummer Girl into a 6 part miniseries with an all star cast and renowned Korean director Park Chan-wook helming every episode. Like every Carre adaptation The Little Drummer Girl is a slow but meticulously plotted and crafted spy thriller of the highest order. The slow deliberate pace, a burden to some viewers, reveals the series's greatest strength – its deep and complex growth of its characters.
Set in the late 70s at the height of the covert operations by Mossad against Palestinian terrorists, an Israeli spymaster named Martin Kurtz (Michael Shannon) assembles a team to infiltrate a Palestinian terror network responsible for the bombings of many Jewish targets throughout Europe. Their plan is to kidnap the youngest brother of the leader of the network and his girlfriend and then take the girlfriend's identity and place it on a double agent of theirs in order to infiltrate the network and then destroy it. They find a young British actress named Charlie Ross (Florence Pugh) and through deception recruit her to play the "part" of the girlfriend. Along the way she is trained by Israeli agent Gadi Becker (Alexander Skarsgard) and begins to develop feelings for him even as he puts her life in increasing danger. With this headliner of a cast it's no surprise that the core trio are exceptional on screen. Michael Shannon is an actor who makes every project he's in better just because he's in it. He plays a very smart and cunning agent who knows every trick and lie in the book. He's brings a lot of passion and warmth but yet at the end of the day he still has to do awful things and not second guess anything he is doing. Future star Florence Pugh continues to be an actresses with incredible potential as she steals every scene she's in. Charlie is a complex and vaulanable character with many sides to her; Pugh plays each side perfectly while also beautifully showing Charlie wrestling with which side she's on. Skarsgard has a knack for playing cold and untrustworthy characters and his role just continues that trend. He's perfectly cast here and his chemistry with Pugh along with their many long conversations are highlights throughout the six episode arc.

Funny enough, Chan-wook was attached to direct the excellent 2011 adaptation of Tinker Tailor Soldier Spy but had to drop out. He now gets his chance with The Little Drummer Girl and as expected does a great job with the material. The cinematography has a 70's era vibe to it with its camera zooms and muted color palette. The production design on display here is some of the best in any TV show or movie this year. Imagine The Shape Of Water take out the fairytale vibe it's sets had and replace it with a healthy dose of realism and you would get what every set and costume of The Little Drummer Girl looks like. The score and editing are also expertly done as to be expected from any Carre adaptation.
It takes a few hours to hit its stride, but once it does The Little Drummer Girl is another triumphant for AMC. It's an engaging and deep thriller with great characters, amazing production values, and a thought provoking story that treats its audience with respect. AMC is currently working on more Carre adaptations which is great news for everyone because as it turns out TV is the perfect medium for the works of Carre and The Little Drummer Girl proves that once again.
Series Grade: A –