Review: 'No Sleep Til Christmas' is a Must See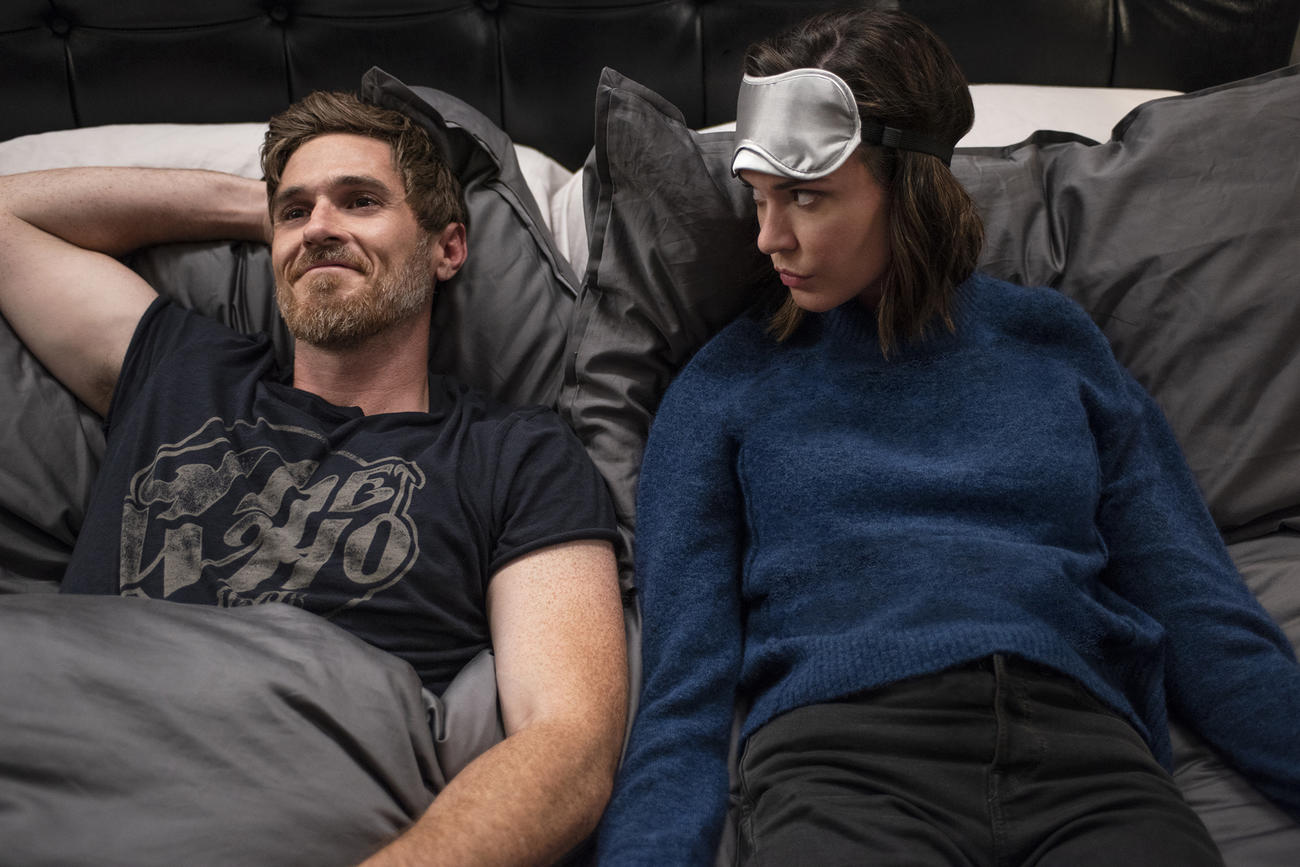 Freeform is gearing up for the holiday season with original films added into their already classic 25 Days of Christmas calendar this year. December 10th brought a treat with No Sleep Til Christmas, a romantic comedy about two insomniac strangers who discover they can only sleep with each other. With one getting married by the end of the year and the other a little too relaxed bartender, the challenges are abound as they begin secretly meeting up to sleep with each other. It's as funny as it sounds.
No Sleep Til Christmas
breaks new ground in the Christmas movie genre. It feels fresh with a unique plot and is a true joy to watch. This is in large part to stars
Odette Annable
and
Dave Annable
.
I loved watching Lizzie's character grow as she became closer to Bryan and struggled with her personal life with Josh. Though there were minor moments of inconsistency with her character development, it was easy to overlook because of her sleep deprivation. Odette brought such a warmth to a character that could otherwise been viewed as stiff and controlling. She managed to create a compelling character the viewer wants to see succeed.
Bryan was just the same. I was impressed how his character steered away from any drunk, lazy male stereotype. While there were certainly hints of that rope, he was a well-rounded character who quickly learned from his mistakes. (Actors) sly . The duo's off-screen marriage certainly helped make it a more compelling relationship as well. They felt whole together in a way Lizzie and Josh (
Charles Michael Davis
) never did.
This was perhaps the only major problem with the plot. Lizzy and Josh's relationship never once seemed believable. From the beginning of the film, Lizzy was a grump, irritable women who seemed to have no love or interest in Josh. He really didn't express any affection for her until his last scene either. Heading into the viewing, audience members are already geared up for a romantic holiday film, so it would have been beneficial to have a more convincing love triangle so viewers aren't left just waiting for the major plot points to happen.
To be honest, I was nervous when the film first started that it would be littered with product placement. Within the first thirteen minutes, Hasbro's pie face game was shown and
MAX
's
Lights Down Low
song was played in a scene that felt unnecessary and forced. Fortunately for the film, noticeable product placements vanished after this and
Lights Down Low
came back towards the end in a natural and compelling way.
If Freeform's other premieres are anything like this, they have a great future ahead of them in the made-for-television genre. No Sleep Til Christmas is a smart, humorous film that is perfect for Freeform's young adult audience.
Grade: A
Watch No Sleep Til Christmas on Freeform.