Review: 'Once Upon a Deadpool' Will Charm Old Fans, If Not, New Ones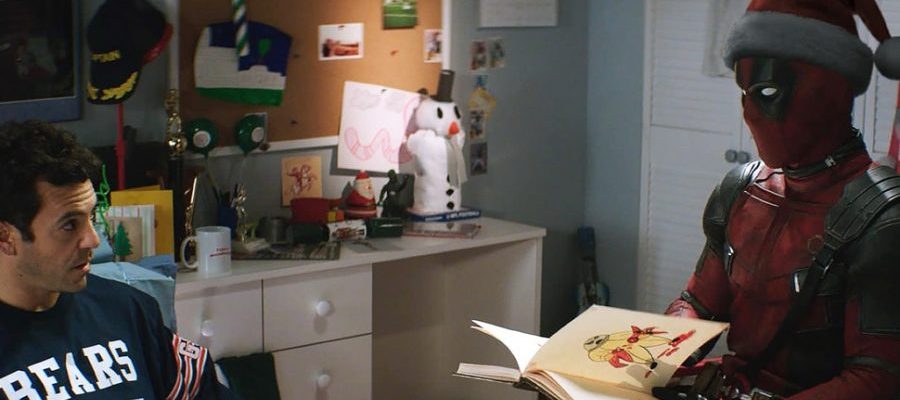 Christian Ziolkowski '20 / Emertainment Monthly Staff Writer
When Fox released Deadpool in 2016, it was shocking to see a superhero movie that wasn't family friendly. The sex-and-profanity-filled movie was considered a massive box office risk but turned into a runaway hit. Deadpool 2 followed the same formula in 2018 and enjoyed similar critical and box office success. But Ryan Reynolds and co. are not known to shy away from risks. So, this holiday season, Fox is rereleasing Deadpool 2, re-edited as a PG-13 movie, under the name Once Upon a Deadpool. It's really quite ironic. The same fans that worried about an R-rated superhero movie being financially viable are now skeptical about Deadpool working as a family film. They have nothing to worry about.
Once Upon a Deadpool uses a pretty clever framing device to explain its new edits. The film opens with Fred Savage (playing himself) waking up in an exact replica of the bedroom his character inhabited in The Princess Bride. Deadpool has kidnapped him and reads him the story of Deadpool 2. Every once in a while the film cuts back to the two men talking about the movie, with Savage pointing out some plot holes (much to Deadpool's chagrin).
The meta-humor found in the first two films is raised to a new level, as they make fun of moments in the film in which Deadpool is making fun of the film itself. These scenes take up about 20 minutes, long enough to be substantial without dragging the film down. Their banter is fairly clever, and fans of the franchise will certainly enjoy the opportunity to see Reynolds in his mouthless red suit again.
For newcomers to the franchise, Once Upon a Deadpool is not exactly can't-miss entertainment. Aside from the awkwardness of watching a sequel without having seen its predecessor, the film does lose a bit of its charm when you remove Deadpool's trademark gutter mouth. The superhero is the rare film character for whom vulgarity is integral to his personality. The film is certainly watchable in its current format, but it is not a great introduction to the series' incredibly unique voice.
Over the past five years, one thing that has been undeniably clear is Ryan Reynolds' passion for the character of Deadpool. He has consistently fought with studios for the chance to bring the character to the big screen without compromising the unique vision of the comic books. And he certainly never phones anything in.
So, while it would be easy to write off Once Upon a Deadpool as a shameless money grab, Reynolds goes the extra mile to make it a fun experience for viewers. There's no way to prove what the studio's intentions were, but the final product is quite enjoyable. If you're a die-hard Deadpool fan, or you want to introduce young kids to the character, be sure to check this one out.
Overall Grade: A-
Watch The Trailer:
[embedyt] https://www.youtube.com/watch?v=PCf03KXyzIg[/embedyt]