Charlotte Lawrence Wants to Speak Her Truth Through Music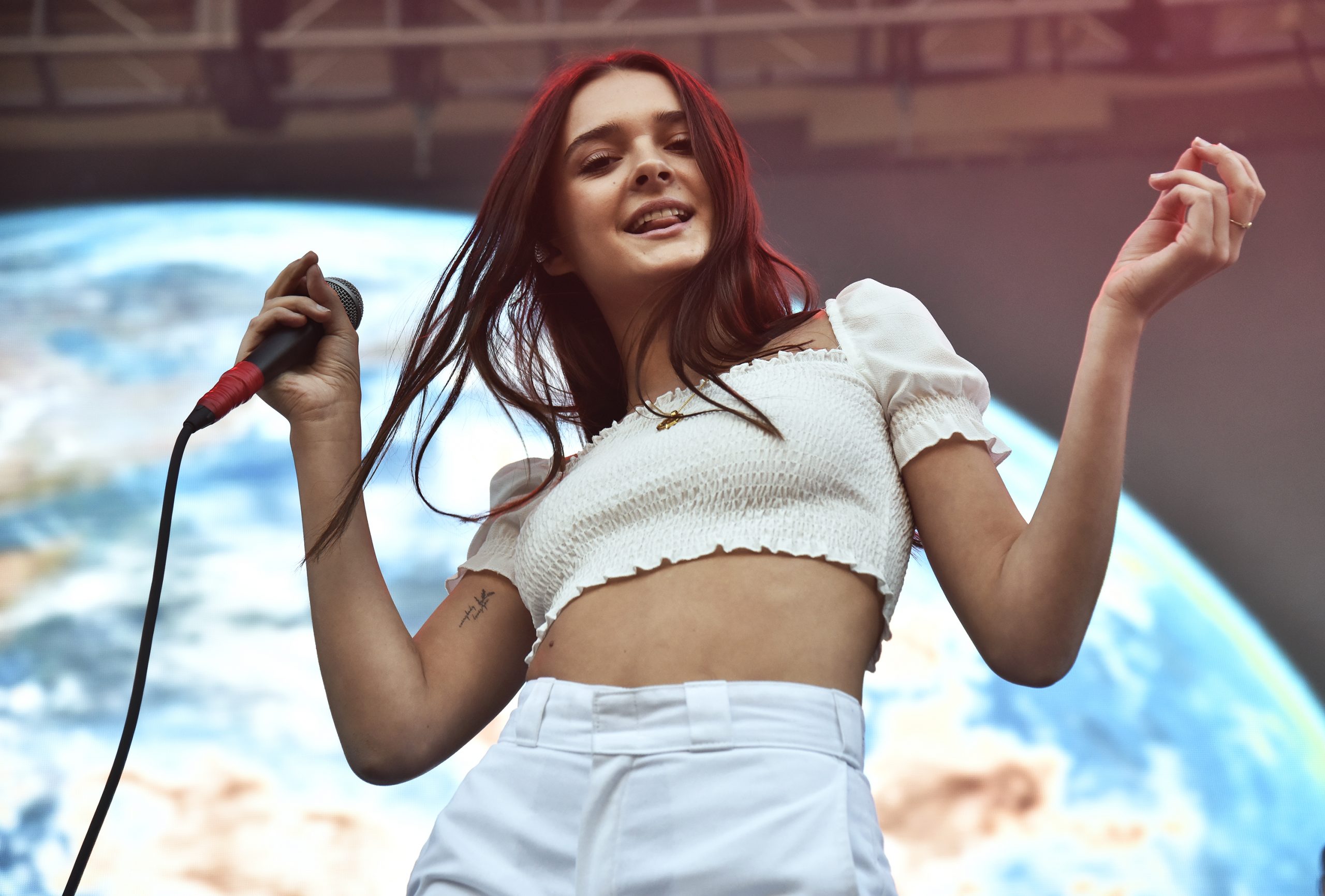 Written by Isabelle Lichtenstein
Edited by Carly Thompson
Fresh off of the release of her first album 'Young,' Charlotte Lawrence is making waves in the music industry. From her most recent work with Vevo—where she dropped a new single live—to her modeling career, the daughter of actress Christa Miller and show-runner Bill Lawrence is not looking to remain in the family industry.
Instead, the 18-year-old has garnered over three millions monthly Spotify listeners and continues to put out immensely popular singles like "Stole Your Car" and "Bloodstream", solidifying herself as an artist to watch on the American music charts. Despite her status as an up-and-comer, though, Lawrence is not new to music, and has a resume dating back most of her life.
"I've been singing since I was five years old, and I was trained classically in piano," said Lawrence. "I grew up just loving music and being so passionate about it, but the funny thing is that neither of my parents can sing or play an instrument, and none of my grandparents. I was the first in my family to be like 'I want to be a singer.'"
Lawrence has been obsessed with music ever since she was a young girl, but says she started taking it seriously when she was 14 or 15 years old. She began writing her own music around the same time, which forced her to really put her own perspective into every song.
"I think that's so vital to being a musician is to be able to speak your truth and sing what you want to sing," said Lawrence.
Drawing inspiration from artists like Damien Rice and Bon Iver, Lawrence says she always looks to the lyrics when seeking out new songs. As someone who prides herself on putting herself into every piece of music she creates, Lawrence seeks that in others' work as well.
"Everything I've ever written and everything I've ever sang has meant something to me and is either a feeling I've had or a real-life experience," said Lawrence.
Lawrence's talent doesn't just stop at music. Backed by IMG Models, the singer has appeared in magazines like Teen Vogue and Harper's Bazaar, and has garnered praise for her styling choices. She most recently did a collaboration with Balmain Paris, where she modelled in advertisements for the brand's new line. Despite all her fashion exposure, Lawrence insists that she's not that knowledgeable about styling and always aims for comfort first and fashion second.
"Truth be told, I'm not the biggest fashionista," said Lawrence. "I have great fashion surrounding me at all times: my mom has incredible fashion, my friends have great fashion, so I was blessed with the ability to latch-on. Literally, I've worn these pants, which I'm wearing now and am about to wear on stage, for five days."
Even if fashion isn't her favorite part of her chosen industry, the focus on her outfits hasn't put Lawrence off from her passion. Since she first got on stage at 14 years old with the Dixie Chicks at the Hollywood Bowl, Lawrence has dreamed of both creating music that speaks to people and performing it to fans that understand her.
It's the sentiment of authenticity that drives Lawrence in her career. When she's developing a song, it can happen anywhere from by herself in her bedroom to in a studio with producers and co-writers. What's important to the singer is that her fans understand how much of herself she puts into the music.
"Everything I sing, whether it's a fun happy song, or a joke song, or a very sad song, everything is me," said Lawrence. "Whether I write it by myself or co-write it with three other people in the room, it's still me. Everything is something that I've been through or something that I'm feeling at the moment."