Review: 'If Beale Street Could Talk' Is A Massive Improvement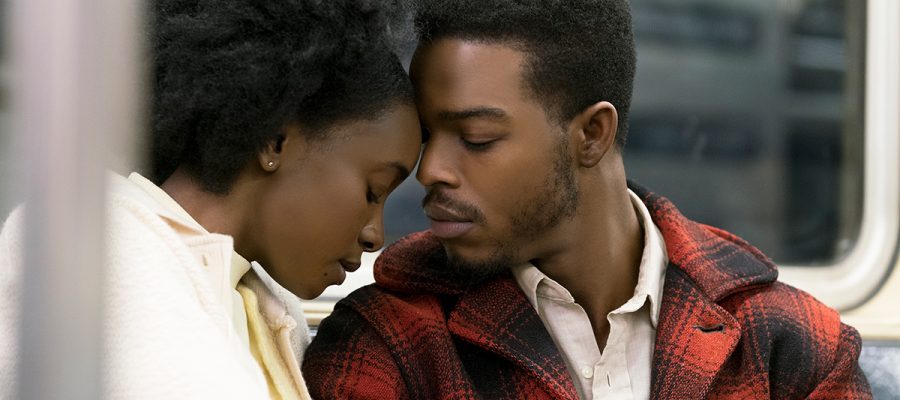 Christian Ziolkowski '20 / Emertainment Monthly Staff Writer
It's hard to describe a Best Picture winner as a good first step in a film career. For many, receiving the most important Academy Award would be a legacy-defining achievement. But 2017 was no ordinary Oscars ceremony. The most polarized race in recent memory divided fans between La La Land and Moonlight. The debate was not just over which movie was better, but what matters in a film: Should the Academy reward dazzling, aspirational movies with mainstream appeal, or dark, esoteric, films that target extremely specific demographics? Moonlight won the day, and diehard La La Land fans still hold a grudge.
Fortunately for everyone, Barry Jenkins' next film, If Beale Street Could Talk, builds on Moonlight's unique strengths while addressing many of its weaknesses. It is a film that even the biggest Damien Chazelle fan can love.

Based on the James Baldwin novel of the same name, Beale Street follows Tish (KiKi Layne) and Alonzo (Stephan James), two young African Americans in 1970s Harlem who fall in love. But the bliss does not last, as Alonzo is arrested for a crime he did not commit (a frequent occurrence in the world of the film) and pressured to plead guilty due to a lack of legal advice. As their two families struggle to prove his innocence, Tish learns that she is pregnant. What follows is two intertwining stories: flashbacks of Tish and Alonzo when they were dating, and the present-day story of Alonzo's legal battle.
We see the pressure that it puts on the entire community, and the way the two families are forced to work together to save the father of their grandchild. And we watch Tish remain devoted, no matter what the world throws at her. It is a simple story, but a beautiful depiction about the lengths people will go to for their loved ones. The film's tagline, "Trust Love All The Way," is an excellent summary, describing both the familial and romantic love that the characters all demonstrate.

There should be no doubt in anyone's mind that this movie hails from the director of Moonlight. Many of the traits which made that film unique are present here. The depiction of everyday life that manages to be poetic without inserting false optimism into the ending. The use of subtle facial expressions, rather than dialogue, to communicate the thoughts of introverted black characters. The hopelessness of creative characters who never have the opportunity to pursue what's in their hearts. It's all there. But Moonlight's flaws are not.
Moonlight is a very cold film. Rarely is there a scene that feels rich with emotion. The lack of connection between the characters prevents the audience from ever feeling much more than sadness. If Beale Street Could Talk, on the other hand, deals with equally bleak subject matter in a much warmer way. The brighter color palette, combined with fantastic music and endearing portrayals of love and family dynamics, make the movie much more approachable, and much more heartbreaking when things go wrong. The film is a perfect example of a simple story told exquisitely. And it demonstrates so much progress that it is impossible not to be excited for Jenkins' next effort.
Overall Grade: A
Watch The Trailer:
[embedyt] https://www.youtube.com/watch?v=hGCvdlaWUF0[/embedyt]