A Retroactive Review of The Woods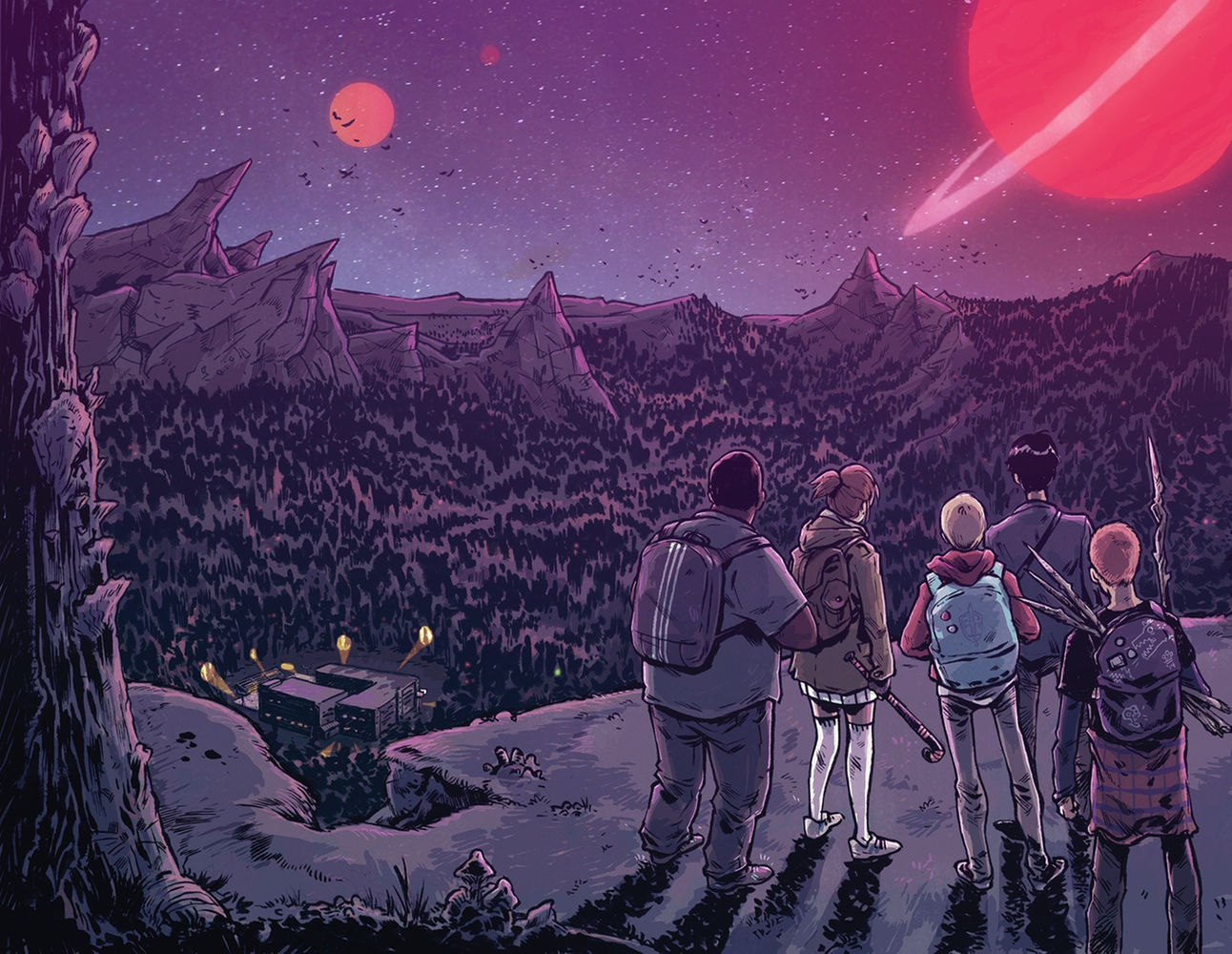 Skyler Johnson '22 / Emertainment Monthly Staff Writer
Published by BOOM! Studios and one of their most popular comics to date, The Woods is a 36 issue series written by James Tynion IV, most known for his work in the Batman franchise, with art by Michael Dialynas, who provided art for Lucy Dreaming and Teenage Mutant Ninja Turtles. It is the winner of the GLAAD media award for outstanding comic book and the winner of "Best Graphic Novel for Young Adults". It has quite an impressive reputation, but I wouldn't suggest readers to pick up the series.
The comic follows the students of a midwestern high school when the entire building and everyone inside get transported to another planet, one far more dangerous than Earth. From the start, the series does a great job of building characters. The main cast is made up of a number of unique and interesting people, all of whom have their own complexities and quirks. The plot is interesting. There are so many things that go beautifully and tragically wrong for the characters, and the world is mysterious and intriguing. Most of the comic is incredible, and will make you want to continue.
The ending itself is underwhelming, confusing, and disappointing. The fact that the comic does a great job of building and making you care about these characters is what makes the ending so heartbreaking. The characters' stories end abruptly and leave little closurefinality as to what happened. Furthermore, the question as to why the high school was transported to this planet in the first place, a question which never needed to be fully answered, was highlighted in a way that took up most of the final issues.
Ultimately the comic has a great start, but a disappointing ending.
Overall Rating: 7.5