Season 1 of 'The Boys' is a Realistic Look at Superheroes that Doesn't Shy Away from the Unsavory Bits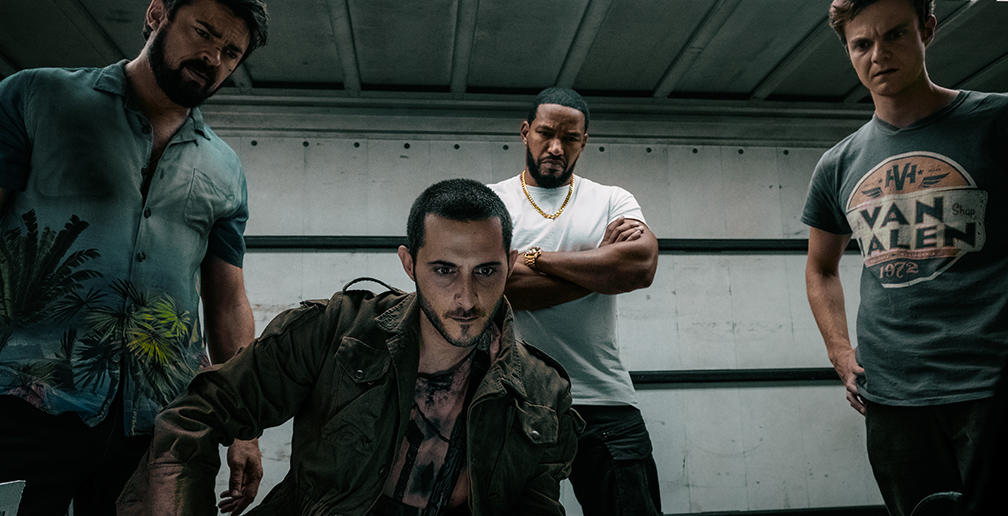 Jacob Wasserman '19 / Emertainment Monthly Staff Writer
Superheroes have become modern equivalents to the gods, legends and monsters within Greek
mythology. There are enough interpretations of these characters across the page and screen to
last a lifetime's worth of entertainment. In recent years, superhero mania has become
mainstream. According to Box Office Mojo, six of the ten highest-grossing films of 2018
(worldwide) were superhero movies. These movies, while sometimes containing dark or
complex themes, mostly portray the existence of superheroes as ultimately beneficial for
society. Despite this, the question still remains: what would happen if superheroes actually
existed? Amazon's The Boys answers this question by taking the optimism featured within most
modern superhero media and flushing it down the drain.
The series, based on the comic of the same name by Garth Ennis and Darick Robertson, is set
in a world where superheroes not only exist, but are treated as celebrities. They're given brand
deals, PR representatives, and are advised to make every decision based on how it affects their
public reputation. Most superheroes are employed by Vought, a power-hungry corporation most
concerned with its image and revenue. Despite constantly being advised to display a
squeaky-clean persona, most heroes take part in scandalous activities that wouldn't feel out of
place in a typical tabloid: drug abuse, blackmail, sexual harassment, assault, and even murder.
The show's protagonist, Hughie (Jack Quaid), becomes a witness to this debaucherous behavior
after a superhero with Flash-like abilities accidentally runs through Hughie's girlfriend, instantly
turning her into a human smoothie. Seeking revenge, Hughie ends up joining a group of rag-tag
vigilantes seeking to expose Vought and its superheroes.
Trailers and posters have emphasized the more irreverent humor featured within the show.
While there are definitely moments of comedy, the tone is overwhelmingly morbid. With its
realistic portrayal of superheroes in the modern world, certain scenes mirror real-world
problems. The #MeToo movement and the events which preceded it are reflected in scenes
between Starlight (Erin Moriarty), a recent addition to Vought, and The Deep (Chace Crawford),
an Aquaman-based degenerate. Although viewers will find these scenes uncomfortable to
watch, they are not simply included for shock value and serve purpose to the show's story and
message. The show is also incredibly violent, and not for the faint of heart. Gore is not shown
regularly, but when it appears, it can shock even the most seasoned horror fans.
Apart from the novel premise and captivating tone, the show also offers a fascinating and
dynamic cast of characters. Though Hughie and Starlight offer most of the show's emotional
backbone, Karl Urban's Billy Butcher is the true scene-stealer. Urban plays the character with a
commanding presence, instantly drawing the viewer's attention every scene he's in. When the show develops its antagonists, their complexities, motivations, and the performances of their
actors make them more compelling and intimidating than the majority of traditional super-villains.
If you are squeamish towards violence or adult themes, I advise that you stick to The CW.
However, if you don't mind the gore and are looking for something that manages to be equally
subversive, substantive, and entertaining, this could be your new favorite show.
Grade: A-