"Pennyworth" Season 1 is at Your Service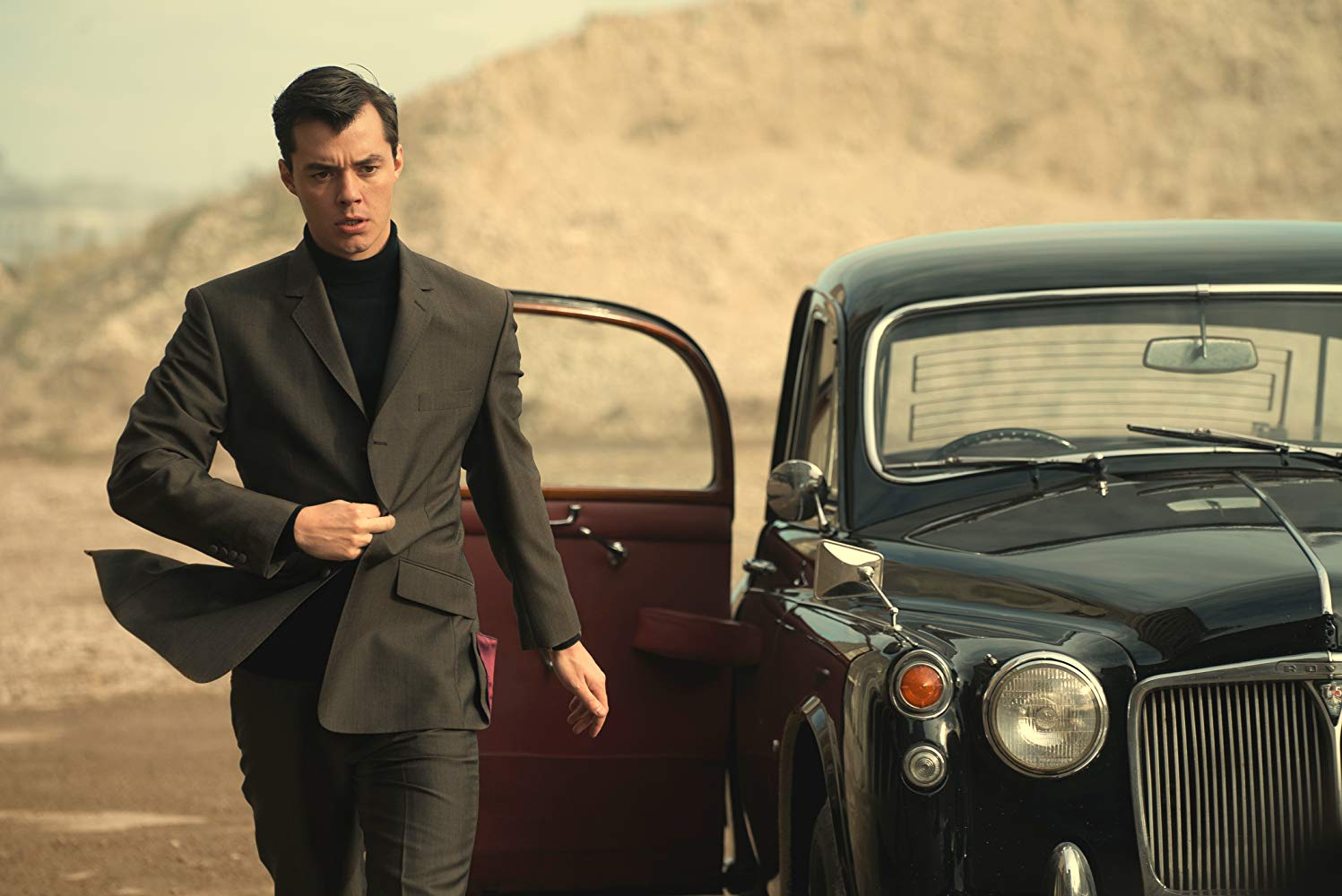 Rachel Stern '21 / Emertainment Monthly Staff Writer
Who would have thought that a joke about side-characters getting their own centered piece of media from Teen Titans Go to the Movies would actually come true? Yes, Batman's loyal butler received a prequel in August on the Epix streaming service chronicling his younger years as an ex-soldier and bouncer in London. Made by the same people who created the Batman prequel Gotham, (Bruno Heller and Danny Cannon) Pennyworth serves as a spiritual prequel to Gotham, illustrating Alfred Pennyworth (Jack Bannon)'s life as a young Cockney-accented soldier trying to get by in the ever-changing scenery of Swinging Sixties London.

What this show does brilliantly is not focus too much on what Pennyworth's future is. It develops his friends, love interests, and family, as well as setting up the meeting and relationship with Thomas and Martha Wayne, (Ben Aldridge, Emma Paetz) not yet married or with their son, Bruce. Pennyworth takes full advantage of its British core, turning London into a Guy Ritchie/James Bond fever dream where executions are broadcasted on live television. There are historical British figures turned into characters for Alfred to interact with like occultist Aleister Crowley (Jonjo O'Neill) and gangster John Ripper (Danny Webb) who may or may not be Pennyworth's version of Jack the Ripper. The world-building is striking, a refreshing change from the seedy and eerie atmosphere of Gotham City.
In the show, London, and the UK itself, is caught in an ideological war between the fascist Raven Society and the communist No Name League, forcing everyone to choose sides. Pennyworth wants no part in this fight until a fateful encounter with Thomas Wayne forces him to fight again in order to save his girlfriend, new friends, and country.

It is difficult to plan a show with suitable surprises and plot twists where even the most unknowledgeable of comic book lore knows the fates of Alfred and the Waynes, but Pennyworth manages to keep the audience on their toes and eagerly anticipating the next episode. Although there is no proof of season 2 yet, it stands to reason that the ratings, ending plot twist, and abundance of material will make sure that there is a great possibility of one.
Pennyworth is given the challenge of developing a character not usually developed, in contrast to his iconic master, but thanks to the care for its character and plot development, Pennyworth delivers what it promises and then some. It is a great thrill to watch, and if one is a Batman fan, then this will be right up your crime alley.
Grade: A