Review: 'Marriage Story' Stuns with a Stellar Cast and Emotional Screenplay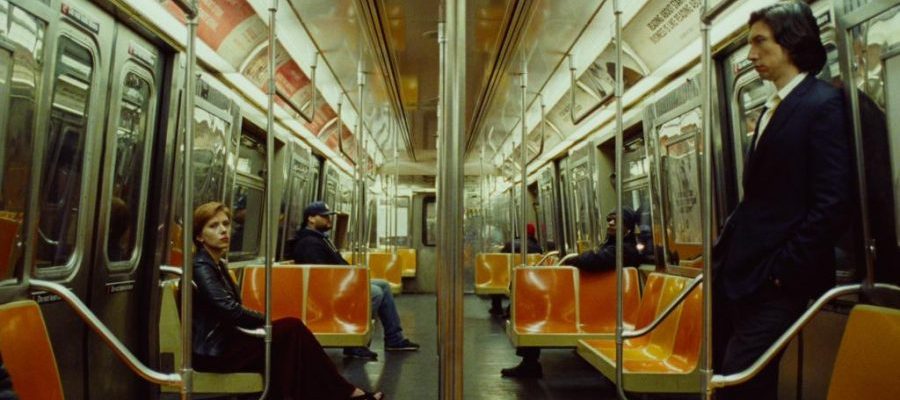 Jonathan Moore '22 / Emertainment Monthly Movies Writer 
After running Roma by Alfonso Cuarón in last year's awards race, Netflix has returned this year with several heavy hitters including Martin Scorsese's crime epic The Irishman and Dolemite is My Name starring Eddie Murphy. One of the biggest jewels in their crown is Marriage Story, directed by Noah Baumbach. The film is a worthy contender for that spot with a screenplay that is cutting and empathetic, incredible performances across the ensemble cast and gorgeous cinematography and score. 
Marriage Story follows the ending and dissolution of a marriage between two New York artists, theatrical director Charlie (Adam Driver) and actress Nicole (Scarlett Johansson). Charlie is a high-profile New York-based theater director on the rise. Nicole is his muse inspiring his latest inventions who broke big with a series of teen films. 

Opening on Nicole recalling what she loves about Charlie over scenes of the seemingly happy marriage and then switching to what Charlie loves about Nicole, it is revealed that the letters are an exercise for the beginning of their divorce. While Charlie wants the divorce simple and easy, Nicole does not know if that is what she wants. Nicole then leaves for Los Angeles to film a pilot and see her family again, as she lived in LA before Charlie re-located them to New York.
While filming, she is recommended to meet with Nora Fanshaw (Laura Dern), a high-powered divorce attorney who Nicole quickly connects with. Imploring Charlie to come to LA to find lawyers, Charlie is torn between the coasts and meets with lawyers such as Jay (Ray Liotta), who fights as dirty as Nora, and Bert Spitz (Alan Alda), who wants to take a more humanistic view to the divorce. As the lawyers get involved, Nicole and Charlie's personal lives become a battleground and their son, Henry (Azhy Robertson), gets trapped in the middle. 

Director Noah Baumbach also wrote the screenplay for Marriage Story. His screenplay is very well written and is both powerfully cutting in moments and comically awkward in the next. The early monologue that Nicole has to Nora as she recounts both her prior marriage and the course of her marriage to Charlie is engrossing and insightful in laying out Nicole's character.
Charlie is in the backseat for the film's first half at times but his character is also fleshed out and understandable even as his ego may get in the way of him being a likable character. His arc begins in response to Nicole's lawyering and watching him try to hold onto his assumptions is compelling. Charlie's opening monologue about Nicole also starts the film off very well. His arc as the pompous theater director also leads to some of the more humorous moments. As he works with his theater company, he deals with them like his real family including a veteran played by Wallace Shawn which leads to some very comical moments. Charlie also has to try to hold onto the relationship with Henry even as Henry now lives with Nicole across the country. That relationship provides the emotional core for the character. 
The quiet moments between Nicole and Charlie contain much of the awkwardness in the film as they struggle to keep up positive experiences at first. When the lawyers get involved, the screenplay turns cutting and bitter as the little moments of discontent between the couple get laid out in front of mediators and judges as tools to use against each other. The fights that the former couple gets into are also writing highlights. They are vicious and emotionally devastating to witness as both characters go for the emotional low points and try to make each other break. The centerpiece argument that comes towards the climax of the film is incredibly well written and performed in its harshness. The performances truly help the screenplay come alive in Marriage Story. 

The two lead performances are easily two of the strongest of the year. Scarlett Johansson, coming off of Avengers: Endgame this summer and her terrific turn in this fall's Jojo Rabbit, delivers a career-best performance here. Her monologue to Nora brings her to the verge of tears and is incredibly emotional. She also nails the later conflict scenes with Charlie and she has some truly incredible moments of raw and vulnerable emotions as Nicole re-finds herself after being lost in the shadow of Charlie for so long. It is easily one of the best performances of the year.
She is perfectly matched by a tremendous turn by Adam Driver. His arc as Charlie is counter to Nicole and the film tries to balance and not take sides in the divorce. As Charlie takes over the film, Driver is terrific at portraying a man trying to hold onto his child and the remnants of his marriage during a divorce that continues to get worse. He has some heartbreaking moments trying to hold onto that relationship with Henry or during the formal arguments when he sees where Nicole is ready to go during this process. He also does a cover of Sondheim's "Being Alive" towards the end that allows Driver to both belt and emotionally open in a key moment. Johansson and Driver are brilliant together and are an incredibly dynamic duo. 

They are backed up by a terrific ensemble cast. As the LA attack lawyer, Laura Dern continues her run of great performances. She fights for Nicole and has a monologue late in the film that Dern relishes the opportunity to deliver. The lawyers for Charlie also have strong scenes. Ray Liotta is tough and sketchy as the harsher lawyer that Driver searches out to counter Nora and he and Dern bicker nicely several times. Alan Alda also briefly shows up in a warm performance trying to hold onto the love that started the marriage and trying to avoid the harsher portions of the divorce. The elements surrounding the performances are also very well made.
The cinematography by Robbie Ryan is crisp and beautifully shot. The colors are vibrant and the look of the 35mm comes through even on digital. It captures the sunsets and evenings of LA and the bustle of NYC. It also captures the emptiness of the spaces that are left behind by the divorce and the literal distance that has grown between Charlie and Nicole. The score by Randy Newman is also beautifully done. It starts out as a warm piano score and then builds with several tone shifts and it beautifully complements some of the bigger scenes. It captures the warmth of the relationship that was there but it also captures the emotional depths that the characters are taken to. 

It's not a perfect film, however. Some of the sections feel more emotionally involving than others as the film does shift perspectives and tones. The pace also feels slower at points, which works for this type of slice of life film, but it does occasionally feel like a more passive viewing emotionally. However, the film often picks back up due to the strength of the performances throughout. The film may be a little long as well. 
Through some of those slower sections, the performances in Marriage Story truly help the film stay on course. And with a strong screenplay and beautiful technical elements, Marriage Story is a very good family drama that should garner awards attention for its fantastic cast. 
Overall Grade: B+
Note: Marriage Story is out now in limited release. It will be released worldwide on Netflix on December 6.
Watch The Trailer:
[embedyt] https://www.youtube.com/watch?v=BHi-a1n8t7M[/embedyt]