Leigh Bardugo's Grishaverse Moves to the Netflix-verse
by Kathleen Nolan '23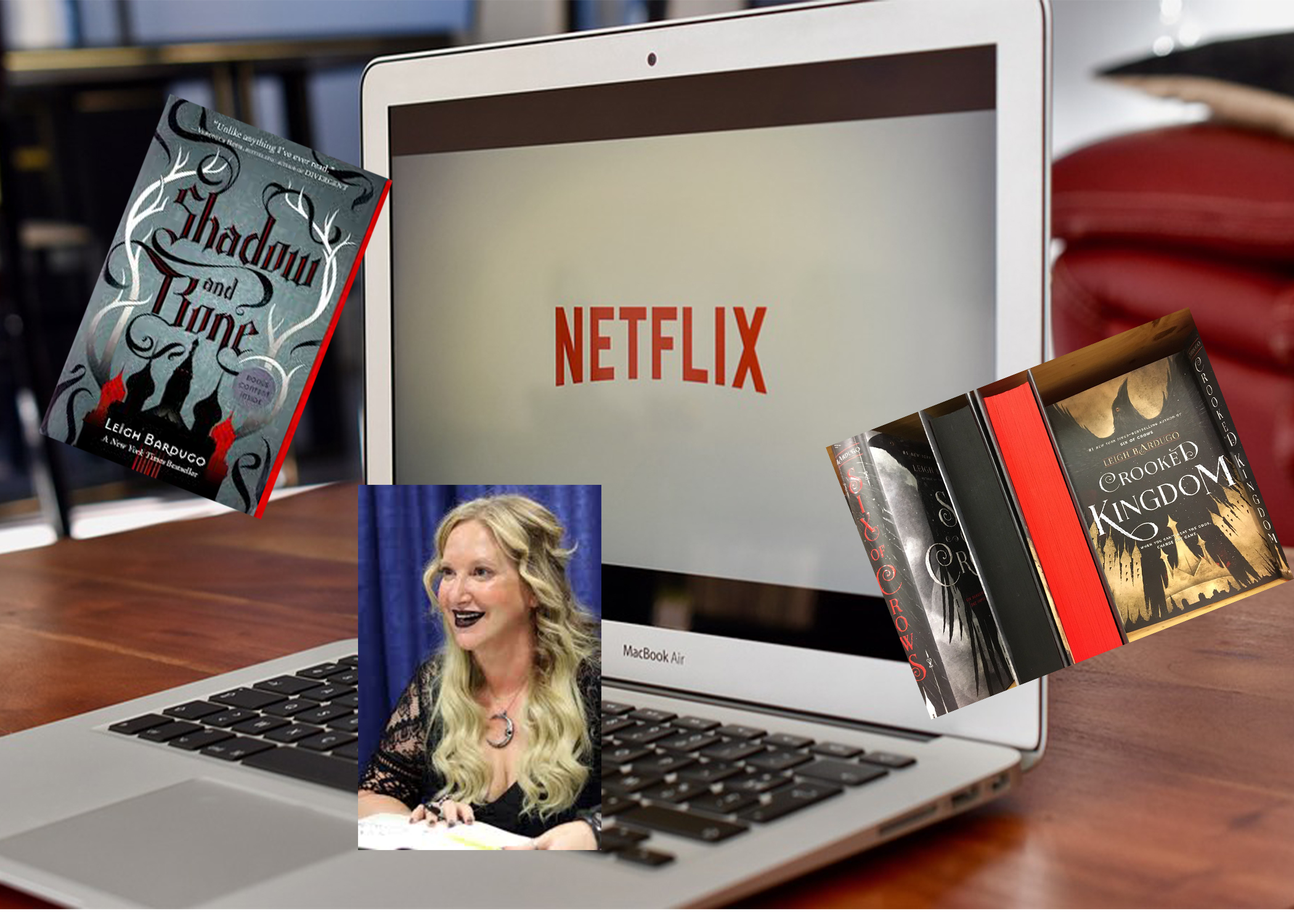 Kathleen Nolan '23
Book Staff Writer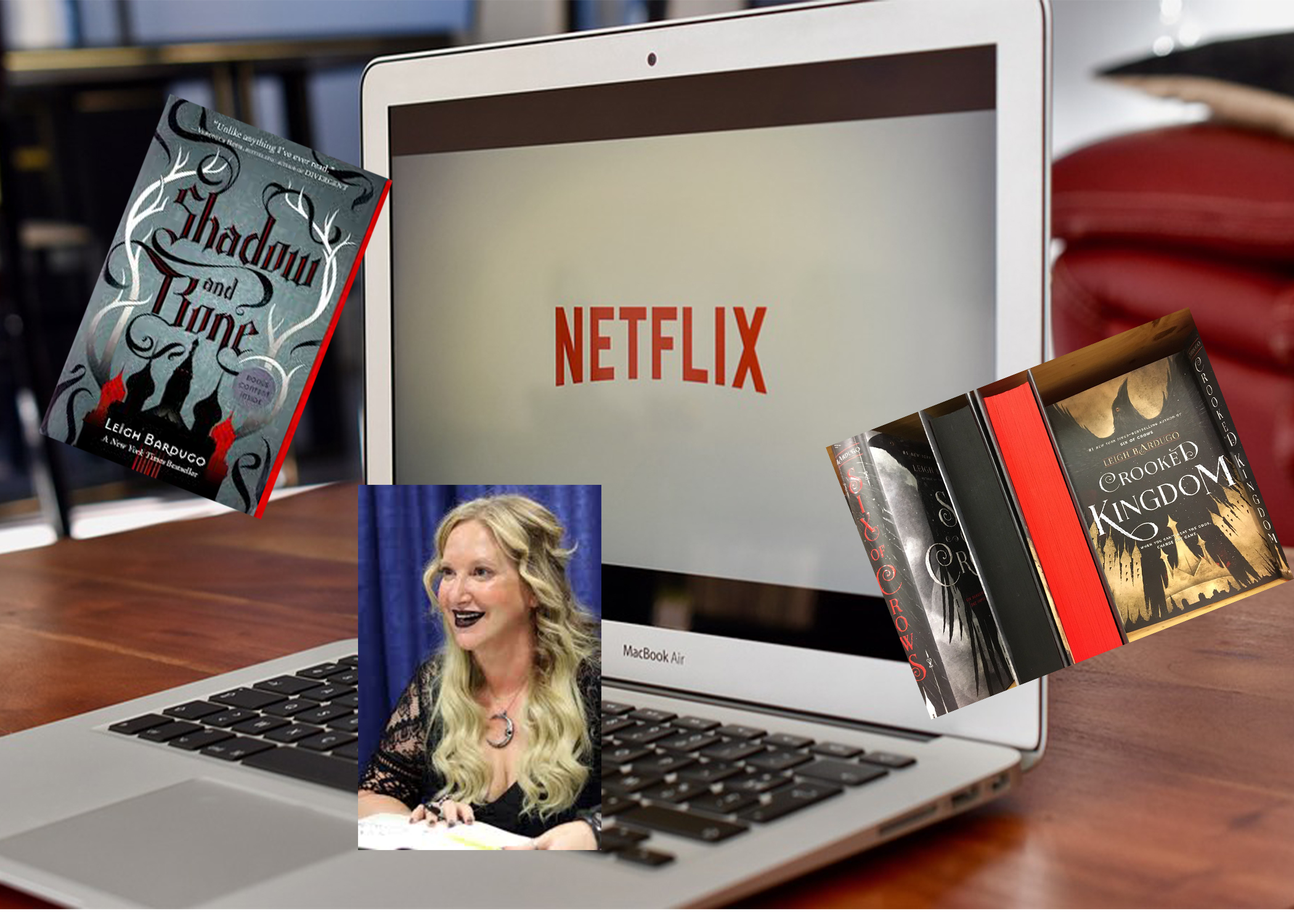 Fans of Leigh Bardugo's Grishaverse have gotten some pretty big news recently: Bardugo has teamed up with Netflix to create a series that merges two of her best-known series, Shadow and Bone and Six of Crows . 
Both series take place in the same magical universe, where there are supernatural beings called the Grisha, who each have unique abilities such as altering a person's appearance, reshaping objects, and manipulating natural elements. The two series are centered around different sets of characters, and Six of Crows takes place two years after Shadow and Bone, so fans are curious to find out how they will be combined into one series.
Shadow and Bone follows Alina Starkov, a Grisha who discovers her power later in her life. Her home country, Ravka, is being torn apart by a mysterious dark force called the Shadow Fold. When Alina's power is discovered, she is sent to be trained with the Second Army of Grisha soldiers to protect Ravka from the Fold and the monsters that lurk within it, especially the dangerous Darkling. The series is comprised of three books: Shadow and Bone, Siege and Storm, and Ruin and Rising. 
The Six of Crows duology takes place two years after the culmination of Ruin and Rising in the city of Ketterdam. The books follow Kaz Brekker, the leader of The Dregs, a gang in one of the most dangerous parts of the city. When he is offered a job that could make him millions, he recruits a team to help him do it: Jesper Fahey, a sharpshooter, Inej Ghafa, a dangerous spy, Nina Zenik, a Grisha with the power to control people's hearts, Matthias Helvar, an ex-soldier and convict, and Wylan Van Eck, a brilliant chemist. Together, they must complete a nearly impossible heist, and learn to trust one another in the process. The two books in the duology are: Six of Crows and Crooked Kingdom.
The initial announcement for the eight-episode special was made on January 10th, 2019. Eric Heisserer, the writer of Netflix's hit movie Bird Box, is set to be a writer, producer, and showrunner for the Grishaverse show. Heisserer expressed his excitement over Twitter by changing his profile picture to a fan's drawing of Kaz Brekker and tweeting, "For years, my happy place has been in the pages of Leigh's books. I cannot tell you how thrilled I am to live there for a while. Oh this will be so much fun."
Shawn Levy, a producer of Stranger Things, was also announced as an executive producer. Leigh Bardugo herself is closely involved with the television adaption as a producer, and she has been posting updates on social media as it moves into the production stage. 
The cast was announced in early October, featuring mostly unknown actors. Jessie Mei Lei will play the lead role of Alina Starkov and Archie Renaux will play Mal, Alina's childhood best friend. Ben Barnes, best known for his portrayal of Prince Caspian in The Chronicles of Narnia, will play General Kirigan, a character present in neither Shadow and Bone nor Six of Crows.. However, Bardugo reminded her fans over Twitter that "the Darkling has had many names."  As for the Crows, Freddy Carter is taking on the role of the iconic Kaz Brekker, with Amita Suman playing Inej, his right-hand woman. Kit Young will play Jesper Fahey, the Crows' expert gunman, and Danielle Galligan will be Nina, a Heartrender Grisha with the ability to control people's hearts. Fans are still waiting for the casting announcements of the two remaining Crows, Matthias and Wylan.
The first day of shooting started on Nov. 5, 2019. Bardugo tweeted some of her reactions to meeting the cast and walking the streets of Ketterdam for the first time. "Currently on set, bundled in a hoodie, watching the First and Second Armies enter the Shadow Fold. Happy doesn't cover it." When asked what she thought about the cast, she said that she "can't convey how talented they are and how incredible it is to watch them work." She also mentioned that she and Freddy Carter took pictures with Kaz's iconic cane. However, she told fans that she is unable to share photos of costumes or the set or she "will be shot out of a cannon."
The cast has also expressed their excitement for the show over social media. Kit Young posted a picture on Instagram wearing a shirt that says, "Straight outta Ketterdam" that was given to him by castmate Freddy Carter as a birthday gift. Amita Suman tweeted a picture with several of her castmates and producers with the caption, "I love them. I do." Ben Barnes posted a video on the first day of filming, showing fans his trailer and telling them how excited he was to finally begin working on this show.
Although no release date has been set yet, Bardugo and Heisserer have promised to continue sharing as much information about the show as it continues to move through production. Regardless, fans are anxiously awaiting to see how they go about merging Shadow and Bone and Six of Crows, and what the final result of the show will look like.