Review: "P.S. I Still Love You" Is Still Charming and Cheesy as Ever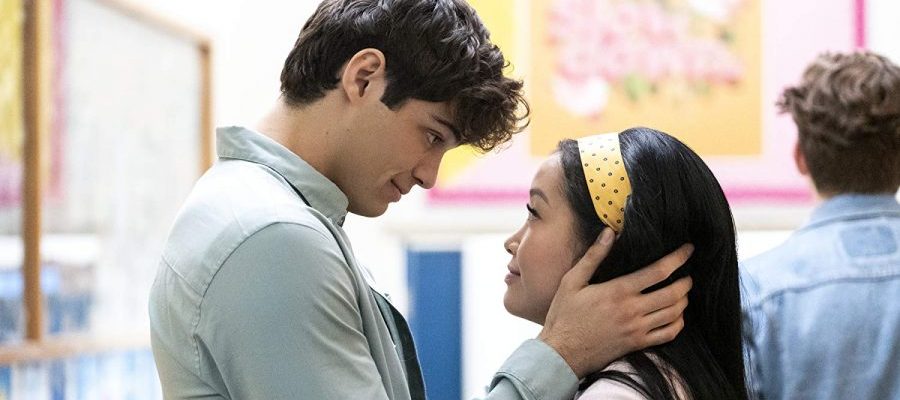 Amala Reddie '21 / Emertainment Monthly Staff Writer
The Netflix rom-com hit, To All The Boys I've Loved Before, that propelled Lana Condor and Noah Centineo to heartthrob status, is back with its second chapter, To All the Boys: P.S. I Still Love You. Based on the New York Times bestselling series by Jenny Han, the first film showcased the hilarity and romance that ensued when Lara Jean Covey's (Condor) personal love letters are accidentally sent to the five unsuspecting crushes. She ends up eventually with swoon-worthy Peter Kavinsky (Centineo), one of the recipients of the letters.
The sequel picks off with Lara Jean and Peter's budding relationship going through the usual
hoops of many firsts and the rules of being a good partner. Things get further complicated when
John Ambrose McLaren (Jordan Fisher), another recipient of Lara Jean's love letters, arrives on
the scene and sends her into a spiral of confusion. And so the love triangle begins!

Unlike previous love triangles, which center around "who is the better love interest," the
film focuses on Lara Jean's understandable confusion about her own expectations and wishes – an experience every ordinary teenager has gone through at least once! Replete with standard romantic clichés, the plot unfolds predictably with plenty of cheesiness.
Yet, it never once feels stale. The biggest strength lies perhaps in its self-awareness as a cheesy
rom-com. Director Michael Fimognari balances the cheesiness expertly with nuanced dialogues,
which delivers a refreshing and honest perspective of first relationships. The emotions are real.
The dialogues are real. Most notable is the hilariously awkward and realistic discussion about
having sex for the first time.

Lara Jean's interactions with her family and friends too, give a deeper insight into the pressure of being the perfect girlfriend, something most rom-coms fail to even mention. The cinematography, like an Instagram filter, is impressive with its rich, vibrant colors, especially the blue-green palette which lends a cool and romantic tone to several scenes.
Being one of the first rom-coms with an Asian-American lead, it shines in its representation. The first installment cheekily acknowledged the racism in Sixteen Candles (which was a source of inspiration). In this film, it continues to pay homage to Lara Jean's Korean heritage with stunning visuals of dishes (that seem straight out of Food Network), and exquisite costumes. It is subtle but indeed a big deal for those who feel underrepresented. There is even a Cinderella moment that will remain with all young Asian and Asian-American girls even after the film is over.

In terms of performance, Anna Cathcart is a delight every time she appears onscreen as Kitty, the meddling Cupid. Madeleine Arthur, Ross Butler, and Trezzo Mahoro play their roles to perfection as the supporting friends and comic relief. A truly welcoming surprise is veteran actress Holland Taylor who serves as Lara Jean's modern Fairy Godmother. Meanwhile, Fisher's noticeable chemistry with Condor and sincere performance as John Ambrose makes it immensely easy to root for him as a potential love interest. Centineo is equally heartfelt and dashing as Peter which is bound to render hopeless romantics into a puddle of mush with the occasional high-pitched squeal.
Nonetheless, the film belongs entirely to Lana Condor and rightly so! Condor remains the heart
of the film with her earnest and extremely relatable portrayal of Lara Jean. She captures and
emotes effortlessly all aspects of an insecure, befuddled teenager – right from the awkward,
hesitant pauses to the adorable, coy blushes. Although most sequels are pointless and often fail to live up to its predecessors, this is not one of them. It is a fitting follow-up that explores what happens post-happily-ever-after when the infatuation fades and the real effort begins.
Overall Grade: A
Watch The Trailer:
[embedyt] https://www.youtube.com/watch?v=LIU4xb61PHc[/embedyt]