Diversifying the Voices from the Beyond: Your Guide to Welcome to the Blumhouse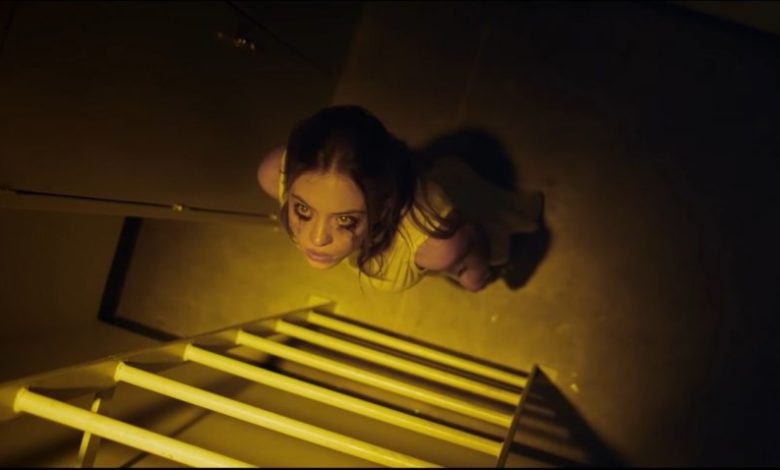 Tyler Kavanaugh-Lynch '23 / Emertainment Monthly Staff Writer
With this year's direct-to-Amazon Prime release of the Welcome to the Blumhouse anthology, horror juggernaut Blumhouse welcomes a talented and diverse batch of writers and directors. Though common throughlines tie together the set of four films thematically, each story exists firmly in its own world. From the mother-daughter psychodrama of Evil Eye to the intricately woven nuclear family sci-fi thriller of Black Box, Welcome to the Blumhouse plants itself firmly in the territory of family stories, which invites the audience easily into the wide variety of universes of both the characters and the creators, albeit with mixed results. Emertainment Monthly was invited along for the ride. 
Brother-director duo Rajeev and Elan Dassani's Evil Eye uses culturally-grounded themes of reincarnation and the titular evil eye to explore the horrors of generational trauma. "In Indian culture," Rajeev commented, "reincarnation is about learning from your past… it's not a clean break."
Indian mother Usha (Sarita Choudhury) is forced to reckon with exactly how unclean that break can be when she learns that her daughter, Pallavi (Sunita Mani), has finally found love in America with a man who seems eerily similar to an abusive ex-boyfriend she killed years ago.
The real star of Evil Eye is the complex relationship between Usha and Pallavi as it tests both a mother's love and a daughter's limits. The film is therefore somewhat dampened by a lukewarm performance from Mani, but Choudhury's performance as Usha is phenomenal and more than makes up for any lulls in energy. It certainly doesn't hurt that the Dassanis brought so much personal enthusiasm about Usha to their direction: "We grew up as first generation immigrants, and our parents came from India and a lot of immigrant parents… they have this element where [they] sort of sacrificed to give you this life, [they] sacrificed to give you these opportunities…. We tried to show that this is what's affecting Usha." 
Nocturne continues the theme of rich familiar relationships between women, but in a very different way. Couching her story in the casually cutthroat world of classical music boarding school, writer and director Zu Quirke gives us a strained relationship between two twin sisters, one talented and one less so. Sick of being regarded as a background player of mediocre potential and jaded by her rejection from her dream school, Juliet (Sydney Sweeney) is willing to do whatever it takes to claw her way out from under her sister's shadow, even if that means stealing the notebook of a recently deceased violin prodigy.
In the hands of a less competent director, this story has the potential to be too far-fetched to be immersive, but Quirke directs as someone who has experienced the very real thrills and chills of competitive classical training. That being said, she doesn't feel confined to taking on stories rooted wholly in her own lived experience. "There is that standard piece of advice," Quirke told Emertainment, "that people give to screenwriters and writers in general, which is, 'write what you know.' I think there is some truth to that, I think it's easier in many ways to paint a world that you're familiar with… but I do believe that so long as there is an emotional truth or a kernel of something real that you have experienced in the script, you can write about pretty much anything." This healthy imagination allowed Quirke to magnify the anxiety-provoking truth into an edge-of-your-seat kind of story. 
Sweeney and Madison Iseman (in the role of Juliet's popular, Juilliard-bound sister) both bring appropriately unhinged brilliance to their roles. Sweeney's portrayal of icarian flight and folly sinks its hooks into the audience, taking us along with her in her plunge. Ivan Shaw, too, demonstrates a firm handle on drama with his portrayal of a believably distant, yet all-too-close music mentor. It's talent like this that makes Nocturne linger in the mind long after its credits have rolled. 
The thread of family dynamics under duress takes a distinctly spider-web-like turn with Emmanuel Osei-Kuffour's body-snatching Black Box. Like Nocturne, Black Box is a psychological thriller that demands a powerhouse of a lead actor, and Mamoudou Athie steps up to the challenge beautifully. Athie brings sincerity and raw emotion to not one but two different roles, and his talent is in good company with gripping performances from co-stars Phylicia Rashad and Charmaine Bingwa. Rashad and Bingwa offer two contrasting takes on motherhood on the edge of the scientific and the supernatural, and Rashad in particular is so earnest in her frankensteinian role that she manages to ground outlandish concepts in universal human truth. A special shoutout is owed to child actor Amanda Christine, who plays our troubled protagonist's long-suffering child. She dons an air of put-upon maturity with ease as her character is forced to run her household after the accident that took her mother leaves her father with serious memory loss.
Black Box will be popular with fans of Black Mirror's greatest hits, and it has all the firmly fleshed-out worldbuilding we have come to expect from great sci-fi without feeling grossly derivative. Though Osei-Kuffour described himself as, "very, very comfortable in the drama space," he admitted he "really leaned on [Blumhouse]" and considers them "the master at horror and thrillers." Perhaps it was the marriage of these genres that elevated Black Box to its status as a standout success of the bunch. 
The Lie (dir. Veena Sud) poses the question of exactly how far two separated parents will go to protect their daughter. At its best, The Lie is a morally gray trip down a steep rabbit hole guided and grounded by the compelling Peter Sarsgaard. At its worst, it's a sturdy (if monotonous) story that's built on a structurally unsound plot twist and an intolerable protagonist (Joey King).
For her part, Sud adds nuance to what was originally the German film Wir Monster by enriching the scapegoat's character with the addition of his identity as a Palestinian-American. This lends some distinctly horrifying real-life tension to the police investigation of his role in his daughter's disappearance. "I think that the horror genre has always had the potential to be subversive," says Sud. She points to trailblazing horror films like Night of the Living Dead and the genre's tendency to feature women fighting back as points of inspiration for her. "There's so many cracks…  in the idea of the White male hero happening in the genre; that is extremely exciting." 
If the film industry draws one conclusion from Welcome to the Blumhouse, it should be that when you pry those "cracks" open a bit more, a wide variety of diverse horror can and will crawl through. This anthology clings to the audience's psyche because it has the added adhesive of lived truth and an unrelenting drive to tell that truth. With any luck, this fresh wave of marginalized stories will crack the White male standard even further, and audiences will eventually be free from the scariest monster of all: the imposition of White heteropatriarchy on storytelling.