The Undead, Universal Truth of Cemetery Boys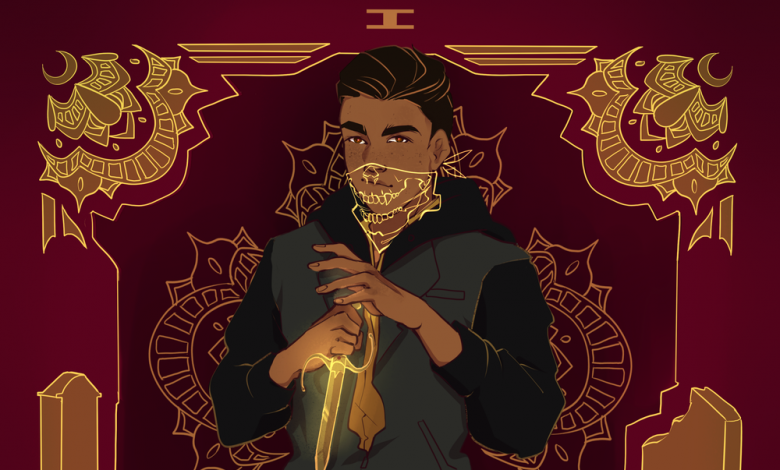 Clarah Grossman '21 / Emertainment Monthly Writer
In the wake of spooky season, author Aiden Thomas released his debut YA paranormal novel, Cemetery Boys, on Sept. 1. The book follows Yadriel, a fifteen-year old trans Latinx boy, as he tries to prove his gender to his traditional family of brujx— witches. 
With Día de Muertos days away, Yadriel rushes to complete the brujx ceremony by himself. When Yadriel ends up accidentally summoning the spirit of Julian Diaz, local school bad-boy, instead of his murdered cousin, Yadriel is left with no choice but to help Julian find out how he died and tie up loose ends. Though as Yadriel and Julian sort things out, the less Yadriel wants Julian to leave as feelings begin to form.
For both avid readers and those who love a good spooky book, Cemetery Boys is an exciting find with queer, trans, vegan, and BIPOC representation. Honestly, who doesn't want to read about a witch and ghost solving a murder? Once you start reading, you won't be able to put it down. With rich descriptions of the brujx and Latinx culture paired with vivid imagery of frights in the night, Thomas created a tale that is easy to follow at every turn. 
What really sucks readers into the book was Yadriel's experience of being a trans boy in a community that didn't accept him. Throughout the novel, his family misgenders him and uses Yadriel's deadname on occasion. 
Thomas told the organization, We Need Diverse Books, about how he wrote this scene "Yadriel's grandma, Lita, haphazardly calls him by his deadname, but I cut the dialogue off, leaving only Yadriel's visceral, gut-clenching reaction to it. It didn't lose any impact," Thomas said. "A trans person's deadname is very personal and private. Usually, it brings up a lot of bad memories and feelings… I want readers to connect to his feelings—of displacement, disconnection and rejection—whether they're trans or not."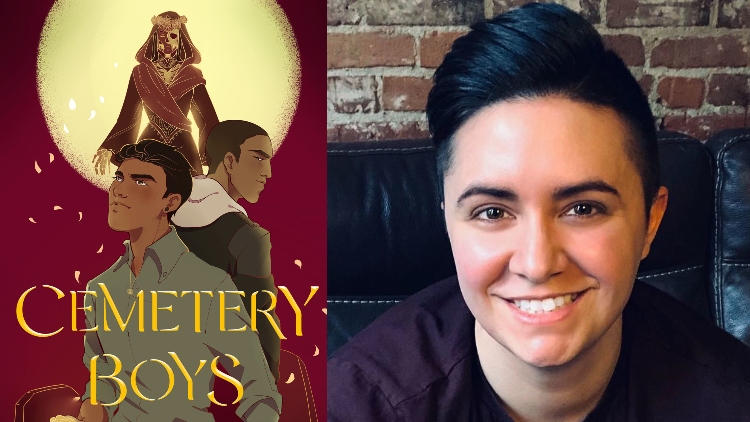 It is painful to read about the blatant rejection Yadriel receives from his family— and he's not the only one. Thousands of trans youths aren't heard, especially in the publishing world.
According to Ray Stoeve at Autostraddle, "2021 is the first year in which the number of YA novels by and about trans people published in a single year will break ten. In contrast, the number of YA novels about cis queer protagonists published each year is much higher."
While representation and diversity in literature is improving, authors and publishers need to step up and recognize that there will never be enough diverse stories being told. Thomas spoke to NPR about how much of this book represented real life experience, and especially, how it was important to show the learning curve and all sides of things.
"I wanted to show how it can be more nuanced than that. I wanted Yadriel's relationships with his family to reflect more of my personal experience — a family that isn't intrinsically transphobic, just uninformed," Thomas said. 
Often it falls on trans people to educate those around them; many people don't know they are being harmful by being ignorant. This makes Cemetery Boys so important, because while Yadriel is a queer trans Latinx boy, it isn't the focus of the story. The focus is on tradition, culture, and accepting yourself. It is about two opposites making each other shine, and about a boy who has to face the world basically on his own. This isn't just a trans story, this is a spooky, Halloween story with spirits and witches. There are summonings and rituals, and people get to see what the preparation up to Día de Muertos is like.
"I wanted to create a story for readers to connect with Yadriel on universal truths that are basic to the human experience, things like struggling to fit in, feeling accepted for who you are, and being loved" Thomas told NPR. 
Turning the last page on Cemetery Boys, readers understand these universal truths and are left with the feeling of a warm hug. This book is comforting and exhilarating, it is honest and beautiful, and it is most definitely spooky. 5 out of 5. Chef's Kiss.
Thomas' next book, Lost In the Never Woods, will be published in March 2021.