This Is The 'New' Way: Season Two, Chapter 9 of The Mandalorian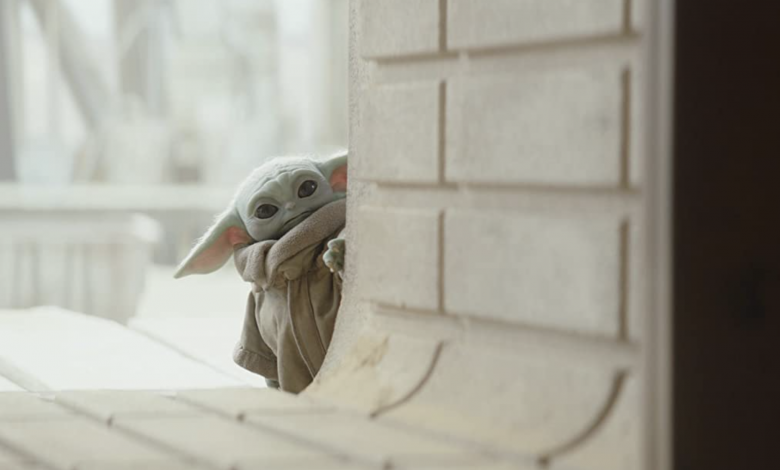 Caroline Reese '24 / Emertainment Monthly Staff Writer
Spoilers ahead.
After the whirlwind of 2020, October shaped up to be quite promising with much to anticipate; Elections, Halloween, Pumpkin Spice Lattes from Starbucks, and of course, season two of The Mandalorian. After the beautifully cinematic and exciting teaser that Disney dropped on September 15th, and audiences were left trying to piece so much of what they saw in those 118 seconds, together.
The first episode, "Chapter 9: The Marshal," delivered exactly what fans were waiting for. Viewers jump right back into the swashbuckling, sci-fi, midwestern world fans first fell in love with throughout season one. Chapter 9 was a strong narrative that could have, for the most part, stood on its own if you never got around to see the first season. To sum up the premiere, released on October 30th, most of the action takes place at the heart of fans' favorite Star Wars planet, and the most recognizable if anyone has any understanding of what a dessert looks like: Tatooine. Mando, and his wide-eyed observant sidekick, The Child, continue their quest to return him to his rightful place. Mando is told there is another mandalorian located on Tatooine, and there he will learn where to bring The Child to.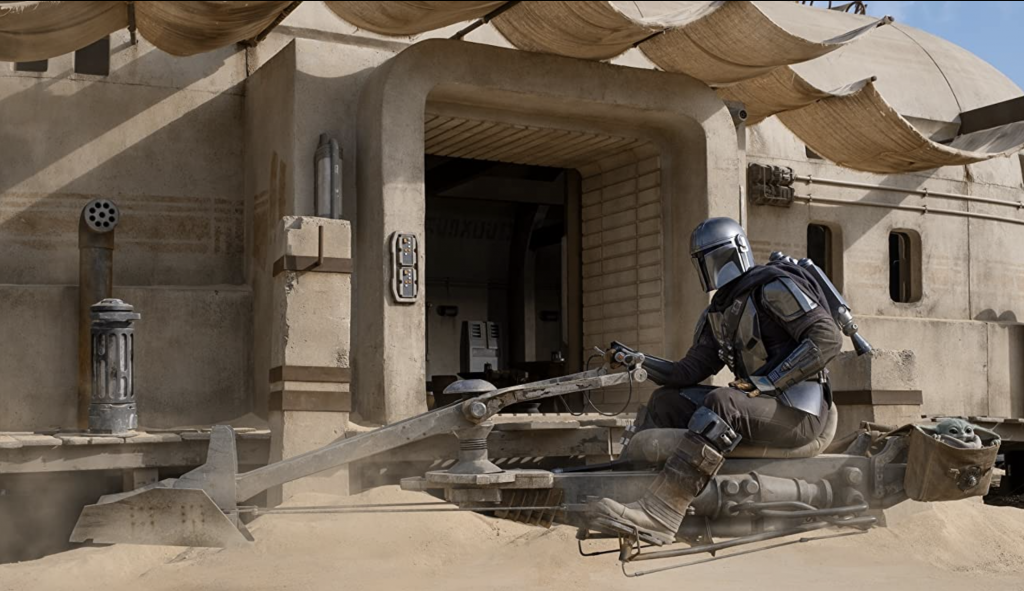 For the most part, each episode of The Mandalorian takes the same narrative format: The main character wants something, he has to bargain to get it, he runs into an obstacle, and finally completes the mission to lead him one step closer towards his end goal. This episode held true to that structure, although it does feel a little repetitive ¾ of the way in. For Mando to try and return The Child, he needs to find out where to go. This information can only be obtained by the Marshal, who is discovered in a town called Mos Pelgo. Here, fans get a homage, by Jon Favreau, to Mos Eisley: the infamous Tatooine town well-known by Star Wars fans for the best cantina band in the galaxy. 
If fans were expecting a season premiere to completely hook them in, they got just what they wanted. What's most intriguing is The Marshal wearing a very familiar set of armour right when he meets Mando. Only fans who have meticulously watched the original trilogy will know who owns the army green metal helmet: Boba Fett; a bounty hunter in the Star Wars universe known for freezing Han Solo in carbonite in The Empire Strikes Back. Why is The Marshal now wearing Boba Fett's armour on Tatooine? 
Disney was smart in bringing the series this direction. The introduction of Boba Fett came as such a surprise, but one fans were aching for since The Mandalorian was released. Favreau left fans hanging with the last few seconds panning past a figure examining the desert planet. Once fans see the face of Boba Fett, played by the recognizable Temeura Morrison, the actor who portrayed Boba Fett's father in the prequels, Jango Fett, it's every answer answered in that moment. It's an ending set to ramp up so much anticipation and enthusiasm. Many rumors suspected Boba Fett would make an appearance at some point along the way, given that Boba Fett is a Mandalorian himself. Fans were given exactly what they wanted. This worked incredibly well.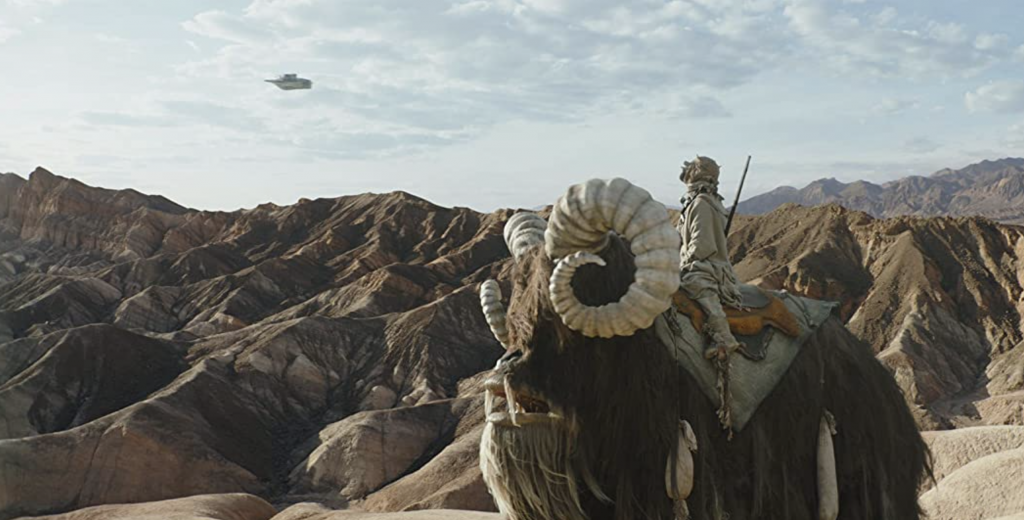 Overall, the plot of this episode maintained a good pace, minus the extensive tries at slaying the dragon once and for all. Many moments alluded to the original trilogy, such as Tusken raiders, Jawas and that glorified hum of a Bantha trekking through Tatooine's sand. Timothy Olyphant's entrance into the Star Wars Universe actually worked quite well, and had a great bond with Mando. Right from their dialogue at the bar, setting up who he was and bargaining the armour, fans are reassured he isn't a bad guy nor is he out to hurt The Child; the big looming question when every new character is introduced. This scene took many old fashioned western roots as tensions were high and attention was grabbed. He made some remarks as to where his armour was found, and why he wears it claiming to be a Mandalorian, yet all of these clues that were given don't come close to the final moment of the episode:
The real owner of that army green helmet.
Will Boba Fett be a recurring character in the season? Will he join Mando and The Child on their quest? How did he survive after Return Of The Jedi? Jon Favreau set up tons of questions in need of some answering. Chapter 10 was released Friday, November 6th.