Delightfully Lighthearted: The War with Grandpa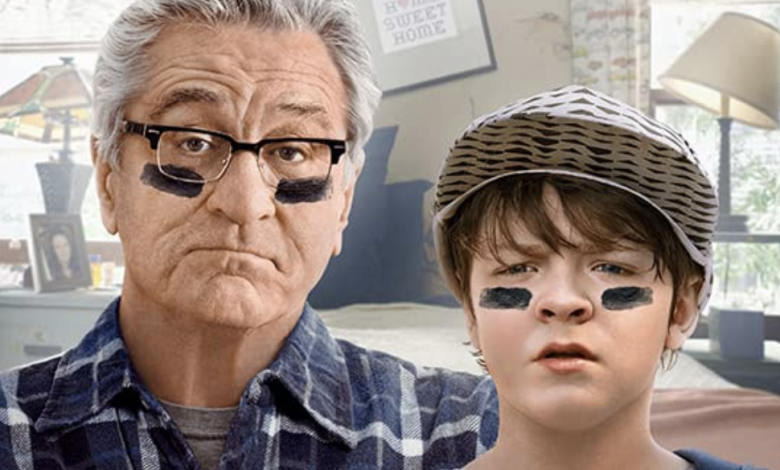 Grace Twomey '23 / Emertainment Monthly Co-President
Starring Robert De Niro, with a supporting cast that includes Uma Thurman and Rob Riggle, The War with Grandpa is far from what you might expect. While it has received fairly low ratings from critics, it stands out as a favorite film for the whole family.
The War with Grandpa tells the story of middle schooler Peter, whose grandpa has moved into his room, forcing him up to the attic. Peter grows frustrated with his new living arrangement and takes the only logical step: waging a war against his elderly grandpa. Of course, their shenanigans wreak havoc on the whole family, but there's a few good laughs along the way.
With Diary of a Wimpy Kid-esque bullies who have a dumber than average catchphrase of "Oops. That happened," and a little sister who is entirely inexplicably obsessed with Christmas, so much so that her non-December birthday party is Christmas themed, The War with Grandpa leaves a lot to be wondered about.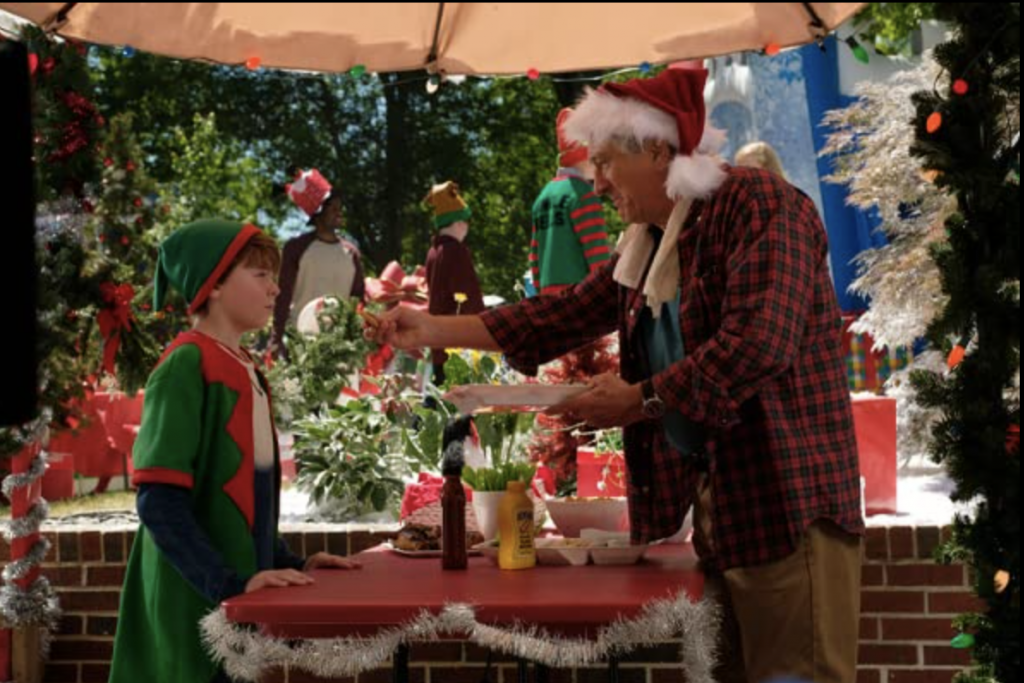 However, it has its moments. The soundtrack, by Jean Claude Oliver and Samuel Barnes, suited the film very well, complementing each scene without taking the audience out of the film. The writing was charming, if a little stereotypical. Each side character had a comedic aspect to them, with a grocery store clerk who helps the grandpa out in the name of love, and Peter's older sister consistently sneaking around with her boyfriend.
One place the movie fell short was pacing. There is a fairly long dodgeball scene of Peter and his friends versus the grandpa and his. It's almost treated as the climax of the movie with how intense it's played. However, the film still has a long way to go. This confusing interruption of the series of events takes audiences out of the film and leads them to wonder when the end is coming.
Regardless, The War with Grandpa had some sweet lessons about family embedded in its hour and a half of weirdness. It's sure to remain a family favorite that has moments both kids and adults can enjoy forever.