Olivia Rodrigo Tops the Charts with New Release: "Drivers License"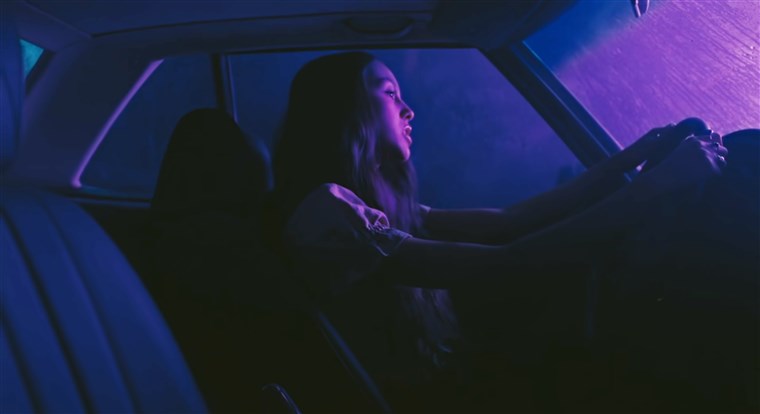 Annalise McDonnell '23 / Emertainment Monthly Staff Writer
Olivia Rodrigo originally debuted her song "All I Want" on the show, High School Musical: The Musical: The Series on Disney Plus. Which gained a lot of popularity on the app TikTok, where different users would use the song in their own videos. This platform allowed Rodrigo to expand her audience and music. This set the perfect stage to release a song of her own that was even more relatable and heartbreaking. 
At only 17-years-old Rodrigo released the song Driver's License at the beginning of January. Upon release, "Driver's License" earned 76.1 million streams, 38,000 digital downloads, and 8.1 million airplay impressions. The song also debuted at the top of the Billboard Hot 100 list. This meant that she had her first number-one single in the United States, breaking many records in music history.
The reason this record became so popular is that the song is relatable to many people's romantic situations. It tells a classic story of a girl who got her heartbroken and seeing their previous love interest with someone else. The lyrics are heart-wrenching, the listeners can totally feel the emotion and heartbreak in Rodrigo's voice when she tells her story to the audience.
Additionally, the song has this sort of suspense throughout the verses. The verse begins quietly and gets louder with passion towards the end, but before it can get to the breaking point it goes back to another verse. When the bridge finally approaches, it gives the audience the suspense that they have been waiting for. It's almost like it's Rodrigo's breaking point in her story. The music stops for a second, and she really gets passionate in the lyrics, using imagery to describe what she's feeling. "Red lights, stop signs I still see your face in the white cars, front yards can't drive past the places we used to go to…" The use of imagery allows the audience to see what Rodrigo sees in her story, creating a relationship with her.
The song gained so much attention, that Taylor Swift noticed Rodrigo and congratulated her on her new number one single. 
"Drivers License" is definitely a top career moment for Rodrigo. The music industry could use more of her powerful lyrics, and suspenseful bridges. Because she's only 17 years old, hopefully, there will be more music to come from her.