Ashlie Amber's rise in country music with new single "Those Nights"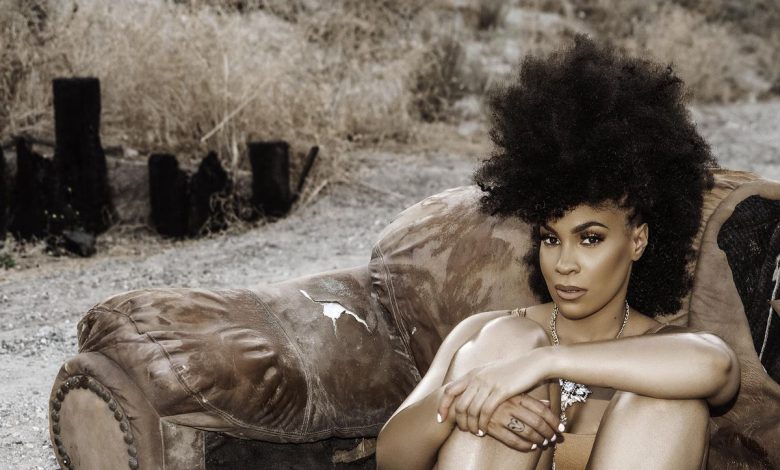 Annalise McDonnell '23 / Emertainment Monthly Staff Writer
Ashlie Amber was named one of Sounds Like Nashville's 2021 Artists to Watch and has traveled to 72 different countries performing her music. Her sound is a combination of genres which makes her sound so unique. There's a little R&B with country and a pop crossover. Amber is able to pull from all different types of genres because of her eclectic music taste which makes her music different from other country singers.
Emertainment Monthly: What first got you into music?
Ashlie Amber: Well, I started signing when I was six and it was my dad who originally got me into music. I was singing in the back of the car and singing along to the radio and he actually turned the radio off, and I was totally in my own world just singing and he turned the radio back on and I was just still singing. He asked me "Did you know you could sing?" and I was like "yeah!" and it was that moment on that I was singing anywhere and everywhere.
It wasn't until my dad got really sick which was an unexpected thing, he was misdiagnosed and had a massive heart attack and he was in the hospital for around 11 months until he later passed away. So, it wasn't until that time that I really got into music. I was always singing and always doing stuff, but it was then that music really became my whole life, right around 12. By the time I got to high school, I knew I didn't want to do anything else with my life. I only wanted to be a recording artist and a performer. It was through that trauma that I used music to help heal and help move past the pain I was going through.
Who inspired you to make music?
Anybody who knows me knows that Whitney Houston is my all-time favorite artist. My dad loved her, and I even have her original albums on vinyl from my dad's collection. It was her music that I really connected to. Her music is so positive, and what she has done for the black community as far as showing the world that women of color can in fact be pop icons without being overly sexualized. She just stood there and sang, which is absolutely amazing. As far as other artists go, I'm a huge Taylor Swift fan. Her songwriting ability is incredible. I also appreciate the business aspect of Taylor Swift; I take everything that has happened to her and learn from it. Especially Dolly Parton as a songwriter and artist. I look up to a lot of women that are just as good on stage as they are behind the scenes.
What was the inspiration behind "Those Nights" and what did the creative process look like?
That song was the first song to come out of a 14-day writing binge that I went on. I wrote 14 songs in 14 days. Prior to, I had just met with a label executive and he had loved my music and my voice. But when I came back, he said that I wasn't "authentic enough" and I knew exactly what he meant by that statement. And I was like "okay cool, I'll show you authentic." That's when I started writing on that writing binge and "Those Nights" was the first song to come out of that 14-day binge. It's the first song that I've self-penned 100% by myself.
The inspiration for the song came from a relationship I had when I lived in D.C. and we had an incredible relationship and even though we are still not together, we ended on good terms and we parted ways because I have always had this dream and I never am ready to give it up. I have to pursue this dream of mine. Instead of writing about the breakup like most songwriters tend to do, I wanted to remember the good times we spent together because I think that it's important to celebrate why we started dating somebody and those amazing moments that maybe we don't get married to that person, but you still can't take away the awesome experience that we had. Which is what "Those Nights" is about, really enjoying your partner and the person that you're completely entranced with and in love with at the time.
What drew you into the Country genre and how is your sound different than other country music?
I grew up in one of the most non-diverse areas that you could grow up in, and Colorado in general is not known for diversity. So, I started listening to what other people were listening to. By the time I was in high school, you hear what your friends are listening to on mix-tape CDs. All of my friends were listening to pop music and country music, and I remember there was a pep rally, and the football team was dancing to Tim McGraw and everybody was going nuts! They knew all the words! And I'm looking around like "did I miss something?" because growing up in my household, we would listen to Earth, Wind, and Wire and Whitney Houston which was a lot of soulful stuff. So, I thought, if everybody is listening to this, I have to see what's going on! And that's when I fully fell in love with country music.
I'm very eclectic when it comes to my music library which also plays a role in my sound. Since I do have this soulful sound but it's also very crossover and my sound has more of a rasp to it, which I think makes my music and voice so unique. I feel like I'm really stepping into my new sound with this new single and it's because they are the ones that I've written myself.
What's one artist you would want to collaborate with? 
Oh! That's so hard! There's so many because there is not a country singer that I don't like. I always say, just because I think our voices would blend so well together. But I would love to collaborate with Kane Brown. I love his music and his voice so much. I think our voices would sound really well together, since we both have more of a richer tone.
What's next for you?
We have so much stuff going on! Honestly, this release is my true introduction to Nashville. Having really great people behind this song is really amazing. It's all really exciting. I have a great team. The debut music video for "Those Nights" will be out in a couple of weeks. We have a timeline of a new song coming out every three months, along with a music video, lyric video, behind the scenes footage and we are also going to release an acoustic version of "Those nights." We have a lot of content coming out soon, we're jam packed.
Make sure to check out Ashlie Amber's new single "Those Nights" on all streaming platforms!