"Waiting on You" A Tribute to Dad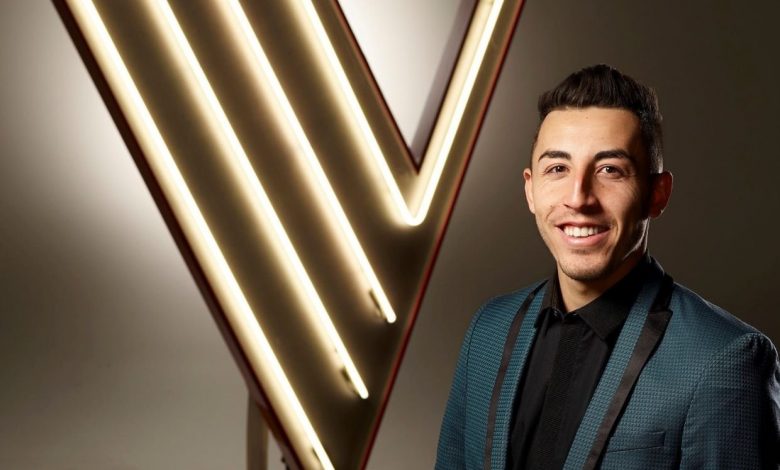 Annalise McDonnell '23 / Emertainment Monthly Staff Writer
Ricky Duran is the latest overnight sensation emerging from an impressive run on the 17th season of The Voice. The 30-year-old guitar-strumming pianist is a well-rounded musician.
Grafton native and a longtime fixture in the Worcester music scene is now spreading his music in his new hometown of Austin, Texas. 
Joining forces with his acoustic guitar tracks in blues, R&B, rock, and elements of country. It's no wonder he lit up the hearts of everyone on The Voice. His open-hearted words and music exemplify an emotional gut-punch of loss, grief, and acceptance. 
He owes his incredible stage presence to musical legends like Jimmy Hendrix and Leon Bridges. However, his father had a huge impact on his singing and performance style.
When reflecting on his different inspirations for his stage performances, Duran remembers his father. "I think I really get that from my dad because he was so confident on stage and I think that people see that and they gravitate towards someone who looks like they belong on stage."
The new single "Waiting On You" is a slower, bluesy rock song that Duran wrote from his father's perspective. 
"I wrote this song years ago, shortly after my dad passed away. It was a tough time for me because he died by suicide… he didn't really explain to me why or the reasons why… I kind of had to either find that out on my own or kind of deal with it on my own. So, Writing the song as if he was speaking to me was kind of therapeutic… thinking about what he would've said to me if he could've." 
Duran's message for "Waiting On You" is an intention of hope and positivity. 
"I hope it touches people that have gone through depression or have known somebody suffering from depression or suicide…There's a lot to live for and to push through these hard times because there's always a brighter day."
Duran is teaming up with the American Foundation for World suicide prevention day on September 10th which will include different artist takeovers on their social media. He will be singing songs that relate to the topic and telling his personal stories behind the songs. As well as performing at the Hanover Theater on September 18th.